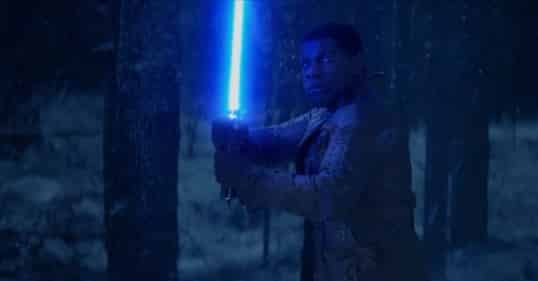 Today, a promo clip for Star Wars: The Force Awakens was released on the official Star Wars Instagram…and it is beautiful. The tone is dread for our heroes Daisy Ridley's Rey and John Boyega's Finn as the scale of the Empire's army is shown. Adam Driver's Kylo Ren pops in with the reveal of his lightsaber in the snowy dark woods like we've seen in the trailers, only this time, Finn seems to be waiting for Ren. Lightsaber unsheathe and ready for battle. All while the Empire's haunting tune plays in the background. Check it out and mark another day off your calendar as release day draws nearer.
Check out the promo below:
What do you guys think? Be sure to sound off below!