News
New Details on Batman's Role In SUICIDE SQUAD Revealed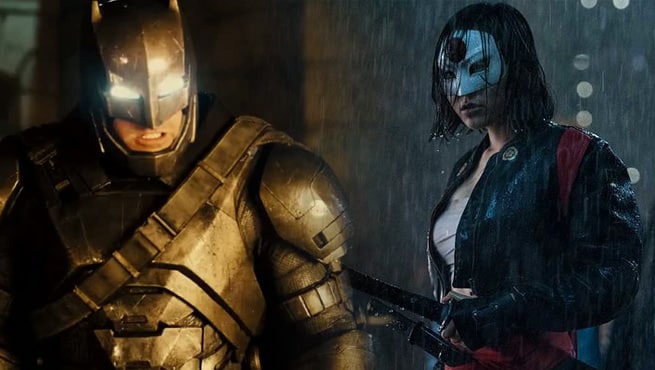 If you don't remember, Batman is going to be in Suicide Squad. The role has not been specified and he's largely been left out of the marketing, but Batman News has given a few more details as to what he's going to end up doing in the movie:
Batman News can confirm that Batman does not cross the path of the entire team in Suicide Squad. He has a scene with Will Smith's Deadshot, and without getting too specific, it's sure to be an emotional one!
Next is the car scene that we saw in the trailers with Batman, The Joker, and Harley Quinn. Unfortunately there isn't much interaction between Batman and the Joker here. It's mostly between Batman and Harley. A report came out last summer that said the Joker's car plunges into the water, and as we saw in the latest trailer, it does and Batman gets Harley out safely.
Lastly, there's one more scene involving Batman and Deadshot in the form of a flashback.
This new Batman of the DC Movie Universe is a much more intense one, maiming and even killing his foes. How will that play into Suicide Squad? And why do Batman and the Joker not get much interaction when the Joker apparently killed Jason Todd? We'll have to see when the movie releases in August.
Source: Batman News