News
BOX OFFICE: X-Men: Apocalypse Destroys Alice Through The Looking Glass
Memorial Day weekend marks the eighth time that a comic book more has topped the box office this year as X-men: Apocalypse took the #1 slot with an estimated $65 million for a per screen average of $15.6k. Meanwhile in second place, Alice Through the Looking Glass was a rare Disney misfire with a dreadful $28 million.
I won't call Apocalypse's start poor as the X-men are still pulling in solid crowds. Still, the fact that this eighth installment in the series opened to less than half of the much more conservatively budgeted Deadpool's $132 million opening and only 39% of the universally maligned Batman v Superman: Dawn of Justice opening make these numbers seem underwhelming. When ranked among the other X-men films, Apocalypse's opening falls in the lower half above X-men, X-men: First Class, and The Wolverine but below the other installments.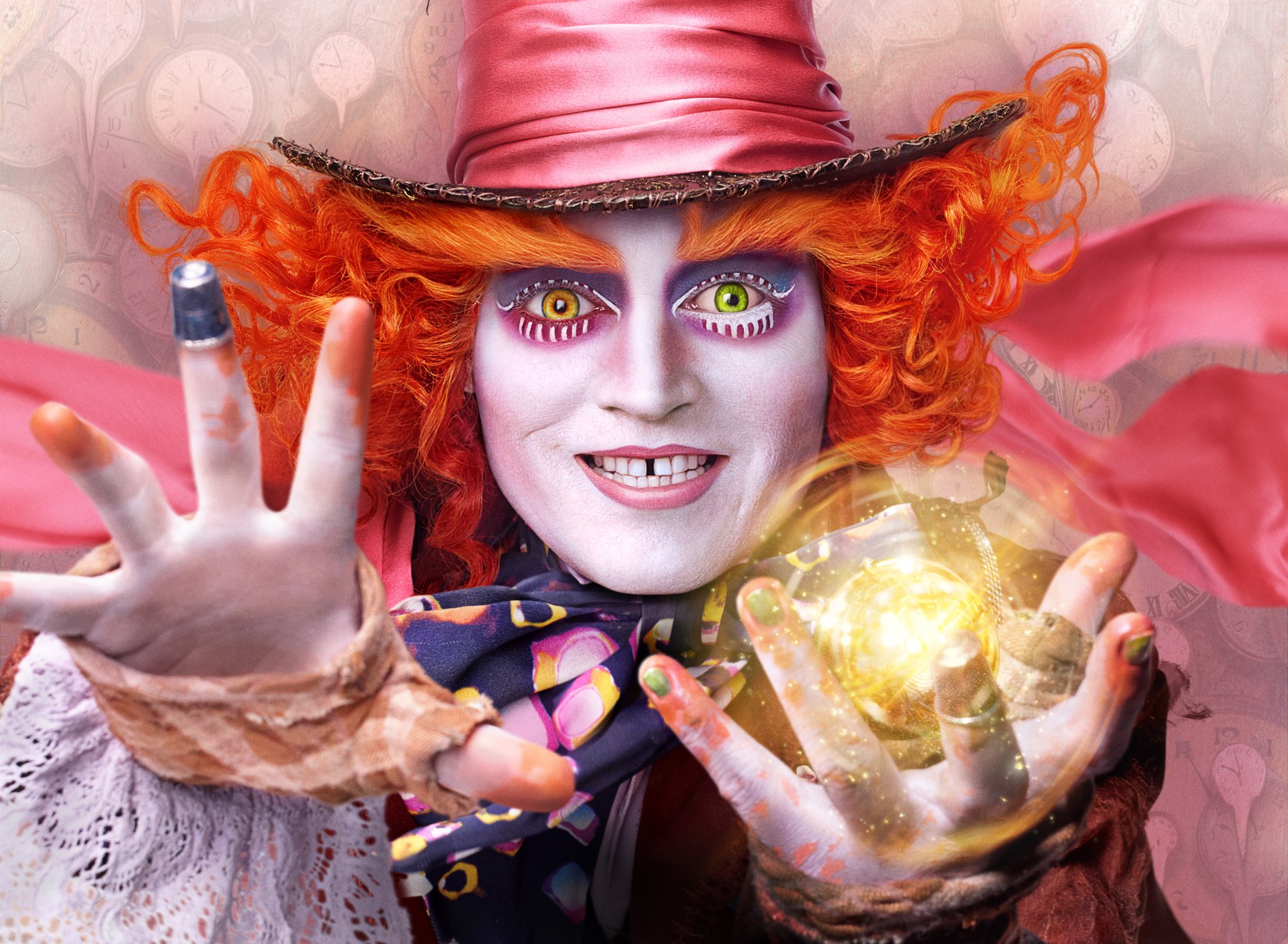 No ambiguity about the results of the #2 film though! Alice Through the Looking Glass is a bonafide flop! The $28 million opening is less that a quarter of the original film's $116 million debut.
There are a few reasons for this. While the first Alice film was widely seen, it was not widely liked (critics and audiences on Rotten Tomatoes both gave it rotten scores). A sequel was not exactly in high. Also of note is the fact that since 2010 when the first film was released,, Johnny Depp's star power has faded considerably. The actor has gone from a huge draw to box office poison with flops like The Lone Ranger, Transcendence, and Mortdecai. 
One more thing… whose brilliant idea was it to put this movie up against a Marvel flick?
Elsewhere on the list, last week's movies Neighbors 2 and Angry Birds had mediocre 50% drops. With only $37 million in the bank so far, Neighbors 2 has no hope of finishing with even half of its predecessor's $15o million. A drop that size is also somewhat alarming for Angry Birds considering how well family films usually stick around week to week. Word of mouth must be weak on that one.
Here's the top 20: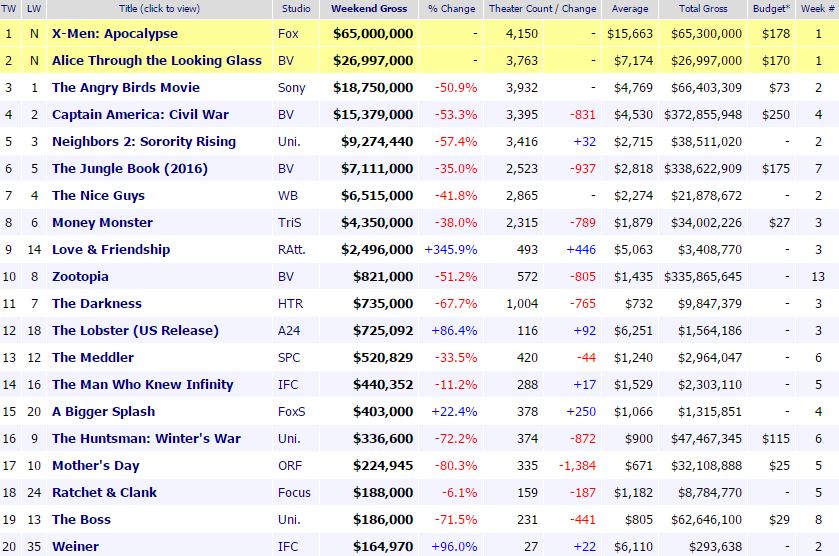 And with that, I turn the conversation over to you! Is Alice actually worth a shot? Does X-men stack up to its predecessors?  Did anyone love The Nice Guys or was that just me? Sound off below!
Source: BoxOfficeMojo