It's 2018 and with every year in film comes the Oscars Last year was a wild ride at the end when Damien Chazelle La La Land was announced as the Best Picture of 2017 only to have been corrected on stage and on the air. Barry Jenkins' Moonlight was rightfully declared as Best Picture of the year and history was made.
This year, there were so many great films from directors and great performances from the actors and actress that it would look like the winners are anybody's guess. Although the Oscars are only a short time away, predictions are still running high and all the way up to the point when the winners are announced. With that being said, let's roll some dice and see who the possible winners could be for this year's 2018's Oscars.
Though the list of nominates is an incredibly long one, we decided to focus on the categories that will most likely be talked about during the night and even into the next day.
Best Animation – Coco / Lee Unkrich and Darla K. Anderson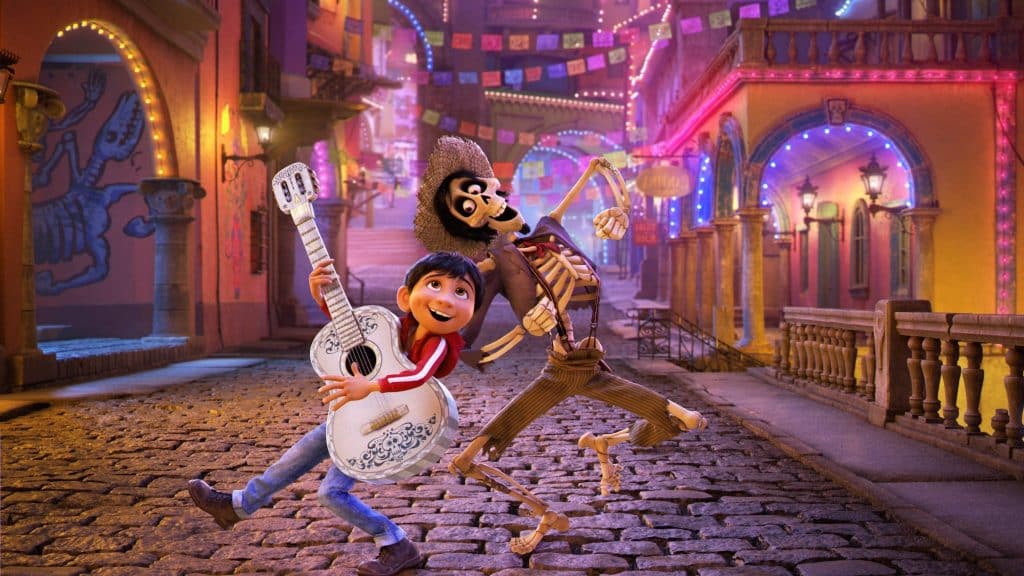 This one seems like slam dunk for Pixar. The other animated films were good contenders but Lee Unkrich and Adrian Molina story about a boy wanting to be a musician and discovering his family's history in the art was something amazing. Not only was the plot, acting, and songs like Remember Me memorable, but the film looked absolutely beautiful. This was one of the films that should've been seen on the big screen to fully appreciate the level of details each set was—especially The Land of the Dead location.
Best Adapted Screenplay – Call Me by Your Name / James Ivory
The story of this movie had me floored by the end with so many emotions. The character detail was a fine-tuned transition from the pages of the novel to the big screen so well that it gave me the need for a sequel. It's been reveled that the director wanted to bring inner monologues or narrations for certain characters but allowing the actors to do the heavy lifting allowed the audience to interpret their actions a much better way. In doing so, you really got a sense of what was going on in each of the characters heads without having the actors spelling out to the viewers.
Best Original Screenplay – Get Out / Jordan Peele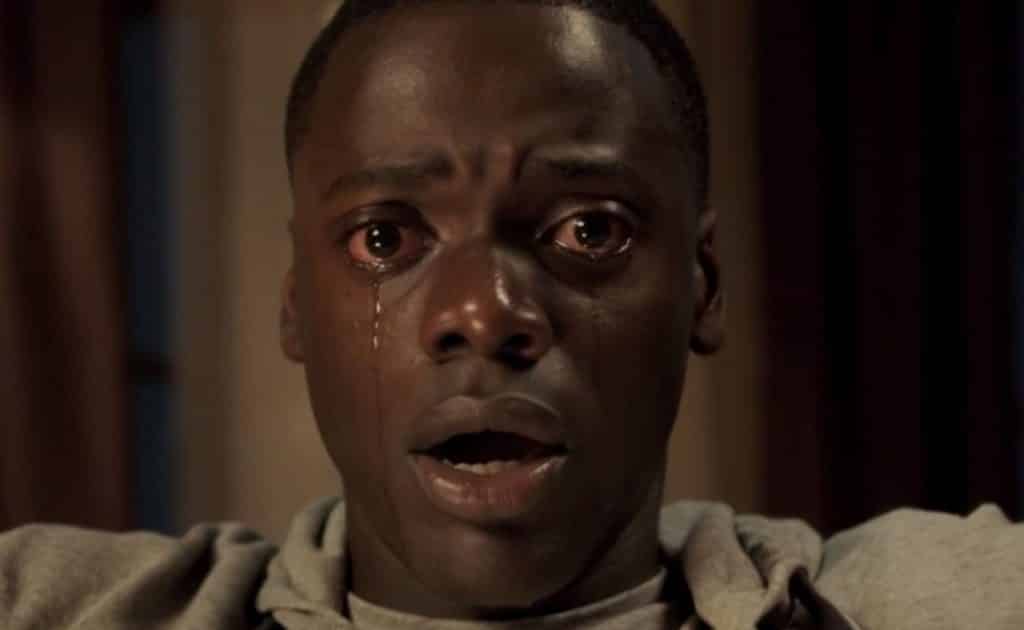 Hands down this was a truly amazing script. On first viewing, you got the surface level of what Jordan Peele was saying within the movie. Upon numerous repeat viewing, you start to get layers on top of layers within the story, direction, dialogue, and the characters actions. This is one of the films that will be dissected for years and can easily be attached to situations that have affect many people's lives. Not only that, it subverts the horror genre and made it stand out on his own as a strong case of cultural relevance. This was a film that made you really think about what was going in the screen all the while giving you a message that wasn't hammered into your head. I would honestly be shocked if the film did not win the Oscar for Best Original Screenplay.
Best Supporting Actress – Allison Janney / I, Tonya
I, Tonya was a great film and the cast did a wonderful job, but Allison Janney was the stand out for this film. Her immersive nature into her character was completely realistic and brought so many great lines in the film. Many of the things she said or did reminded me of people I've met or their mothers that I have encountered in my life that jump-started memories of the cigarette smoked laced furniture. Even when there were times when the film began to lag, her scenes would straight elevate the film and remind us why Margot Robbie's character was just so messed up. You almost want to really get into the character's backstory as well and find out why she was such an evil woman.
Best Support Actor – Sam Rockwell / Three Billboards Outside Ebbing, Missouri

I'll be truthful with you, there wasn't a lot of standouts when it came this year's category. A lot of the actors just kind of played the same role that they've done before in previous film. So, I'll just give it to Sam Rockwell because I've really enjoyed his past work, and this was a little bit of a departure from what he's brought in the past…especially the racist part.
Best Actress – Sally Jenkins / The Shape of Water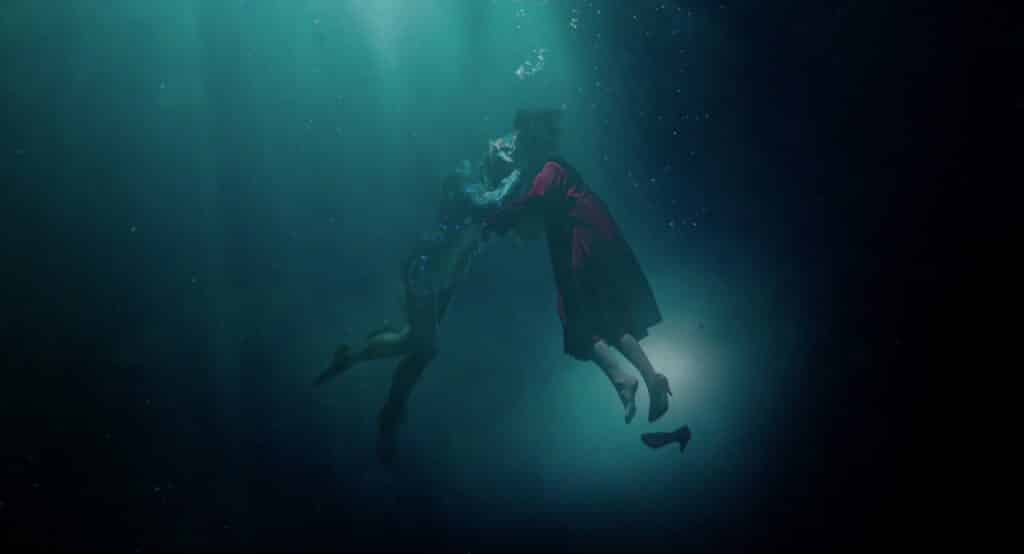 People are screaming for Frances McDormand in Three Billboards Outside Ebbing, Missouri—and that's fine and all—but I would argue that Sally Jenkins deserves the award. Her acting in the film was absolutely phenomenal. With no words, she was just amazing in her acting and was able to convey her feelings and actions with such ease. Even when film had transformed into a small musical, she carried on without skipping a beat and was a joy to watch. Just give her the Oscar already.
Best Actor – Gary Oldman / The Darkest Hour
Seriously. If there's anyone that deserves an Oscar for best actor, it's this guy. I was a bit iffy of his role as Winston Churchill because other critics had apparently gone "gaga" for his acting. After watching the film, I would have to agree with everyone else. Oldman just sunk into the character and gave one of his best performances. Honestly, he probably should've have won for his role as Dracula in 1994's Bram Stoker's Dracula. There were plenty of scenes where Oldman was given a literal spotlight and it carried over in a metaphorical sense after. What does this man have to do to win an Oscar? Does he have to eat a bison's liver and crawl trough the snow out in the wilderness?
Best Director – Guillermo Del Toro / The Shape of Water
This man's directing has been amazing throughout his career. All his films become so imaginative and so immersive that it's a shock that he hasn't won an Oscar already. His level of directing is on a master class level because you can tell that he put his heart and soul into this film. Not only that, he controlled his scenes with great perfection and gave the audience a fantastic story about love and finding your soulmate. Del Toro took a passion for monster films and made into something that you wish could frame and hang it on your wall.
Best Picture – The Shape of Water
Winner for Best Director/Best Picture normally go hand in hand and in this case, it's true. Del Toro crafted a movie that was extraordinary to watch and presented scenes that left me breathless. This is another case of a filmmaker subverting the genre and turning it into something truly unique with great characters, acting, beautiful scene shots, and music that continues to lift the film to new heights. This film should win at least for Best Picture of the Year.