Author Stephen King is back with his best-selling novel, Pet Sematary, being remade by Directors Kevin Kolsch and Dennis Widmyer. The trailer for the up and coming film was recently released and it has sent shivers down everyone's spine. For those of you that are unfamiliar with the novel, in short, it's about a burial plot which is in fact cursed, meaning that everyone that is buried there comes back to life, in the most disturbing ways. With it being no surprise, it looks to be a film which will be rated R, although it is yet to be confirmed.
It is one of Stephen King's most sinister novels so it would be disappointing for it not to be deemed a rated R movie; Widmyer has recently spoken (via Bloody-Disgusting) about contents of the film which leads us to believe it definitely will get the rating.
"It's a dark fucking movie. It's Pet Sematary, this is not…a lot of Stephen King's work is, I love it, it's sentimental. The good guys win. Even at the end of The Shining, Wendy marries Dick Halloran, people forget that, that's not in the movie, but Stephen King has a heart. And a lot of his work has a heart. This one is one that was almost one that he like put in a drawer for a like a year and he felt really disturbed by what he had written. So, you have to make that story. I would say that yes, we'll see how it all comes out but it's definitely very Starry Eyes in as far as I think it's very emotional, very psychological, it's very grounded in its horror, and it goes pretty far."
Producer Lorenzo Di Bonaventura has also spoken out about the topic, stating that he would be "shocked" if the movie got a lesser rating. This version of the film is has a very dark plot with gore and violence, which could not be confined to a PG-13 rating, it simply would not do the film justice. It has also been said that there was never an intention for the movie to be less than rated R, which is why they have taken such a dark and sinister path with the movie. As Di Bonaventura said:
"I don't see how it could not be rated R. Having tussled with the ratings boards more than I'd care to admit, when you have a child in jeopardy, which we have throughout this story, you're automatically an R. I'll say it this way also, we've never had a conversation with the studio about it being PG-13. My feeling about rating in general is I think some movies really demand one or the other. In this case, I think you let it be what it is. And so, I would tend to want it to be R."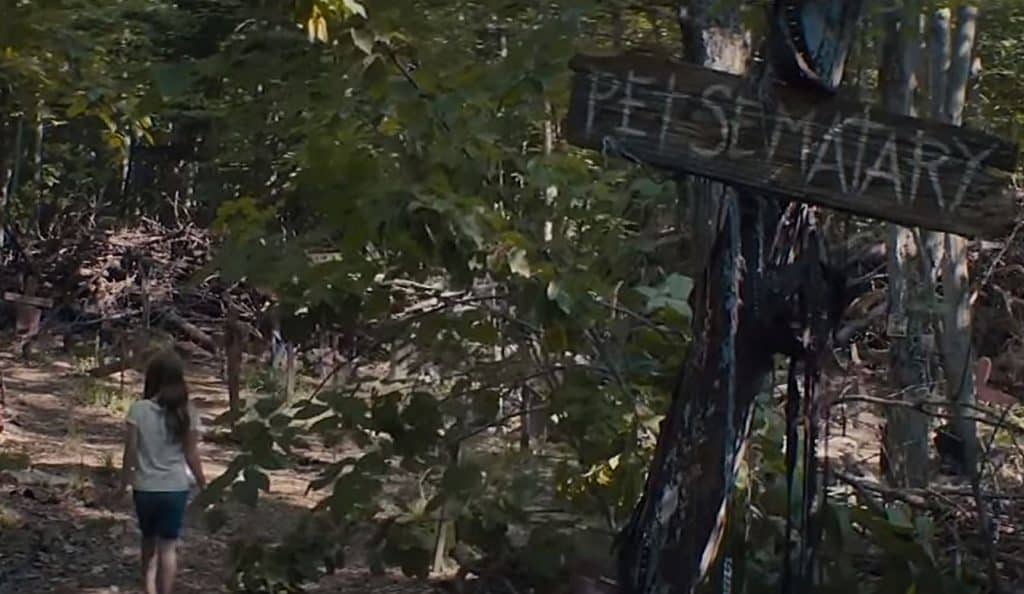 The first official trailer for the movie was released giving the fans a sneak peek to how disturbingly dark it will be, even though it a lot different from the original 1989 film by director Mary Lambert, it has stayed true to the novel which makes it even more exciting for the fans.
The Pet Sematary remake will be released in theaters everywhere on April 5th 2019. Hopefully, the film will be given the R rating, which is assumed by the content of the movie. The anticipation of the movie has stirred and seems long to wait for the movie, so we might have to rush out to book stores and prepare for the gruesome movie.