Variety's 10 Actors To Watch Include Mary Elizabeth Winstead, Zazie Beetz And More
Every year, Variety publication selects several talented folks working in Hollywood today for their Variety's 10 Actors to Watch at the Newport Beach Film festival. The Fall honors are carefully picked and recognized for their contribution to the art of acting and shine a spotlight on their craft. ScreenGeek was invited to attend the lovely event in New Port Beach, California to witness the celebration and interview some of the actors and actresses on their current and next projects, and the effects their films have made on the world.
Mary Elizabeth Winstead has been acting for years in Hollywood and is set to star in Cathy Yan's film Birds of Prey for the WB's DCEU. We were able to ask her for any news on the status of the film and any plans to tackle another well-known comic book enterprise.
You'll be playing Huntress in the Birds of Prey movie. Have you seen the script or can you give us a little of the plot? How will your character impact the film?
Mary Elizabeth Winstead: Well I can't say too much about it, but yes I have read the script. The main thing I'll just say is that I love it. It's so much fun. It's got such an energy to it. It just sorts of pops off the page in a way that is so exciting to me. I can't really give any plot details. I wish that I could, but all I can say is that I can't wait to get started on it. I've started training a little bit, which has been really fun. And I think that Kathy, the director, just has such a vision for the world that she's creating. She's really smart and talented, so I think people are in for something really unique.
You've done Scott Pilgrim VS The World and a DC movie. Will there be a stop in a Marvel film, or are you going to be comfortable in the DC Universe?
Mary Elizabeth Winstead: I have no idea. I don't think I ever really expected to end up in the DC Universe or it wasn't something I was necessarily gunning for, but of course, there's a lot of superhero comic book films out there. As an actor, you kind of go 'Well I might do one of those one days'. It tends to go that way. I just feel really lucky that I've ended up in one that I genuinely love, and I genuinely love everyone who's a part of it. If this world continues on, it's a world that I would love to be a part of and if not, maybe I'll end up in one of those other universes. I have no idea.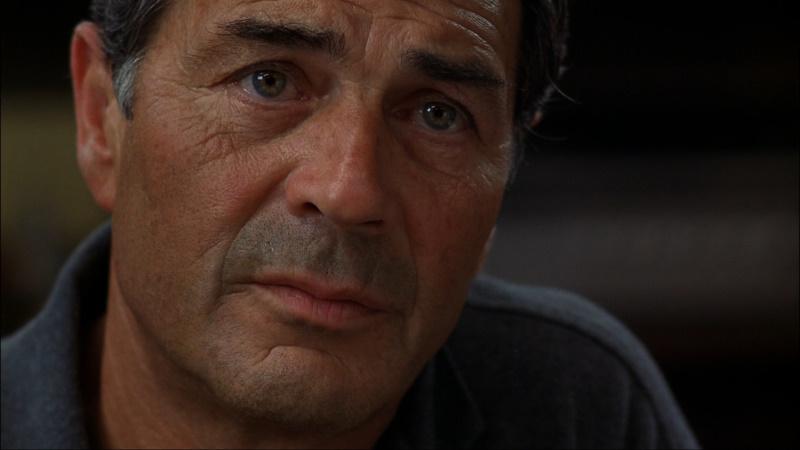 Robert Forester's versatile acting spans over many decades. His most recent gig in David Lynch's Twin Peaks: The Return left fans wanting more for another season of the critically acclaimed show.
I was wondering if David Lynch has ever contacted you about a new idea for another season?
Robert Forester: If David Lynch ever calls me up and says 'Hey, we're working on Tuesday' I would say 'Where do I go?' There are a few really great directors and some of them have even hired me twice, and I consider them very tasteful guys for doing so. He's one of them. Tarantino, well Houston's now gone, but if Elizabeth Champco ever comes and says 'We've got something for you' I'd be delighted right away.
Actor Russell Hornsby has been in films and television in smaller roles, but his acting has always elevated the scenes. In The Hate U Give, Hornsby is given a much bigger part as one of the driving architects of the message the film is telling.
How does it feel to be in a film like that with the industry changing to provide more of a platform where it shows the challenges of colored people today?
Russell Hornsby: First and foremost, it was an honor. It was an honor to be a part of this film because the book was so important. The book is such a masterpiece. So many young children, so many young people, millions of people bought and read that book. I knew that if this book impacted people in this way, that the film would do that. When you can be a part of telling a story, telling your story specifically but telling it authentically, I think that's important and that's what we were able to do. I have to applaud George Jr., the director, for approaching it that way and for giving us the license to say, be honest, be truthful, be real. We have to remember, it's never about getting it right or wrong; it's only about getting it truthful. It's only about getting at honesty because that's the thing that affects people; the honesty and the truth. Don't pander to the audience. Don't try to sugarcoat it. Audiences are a lot more sophisticated. They're a lot more enlightened. They're a lot more aware than they used to be. So, they understand, and they know when they're being lied to. They know when they're being pandered to. If you come with an honesty and give them an opportunity to feel, then you have something.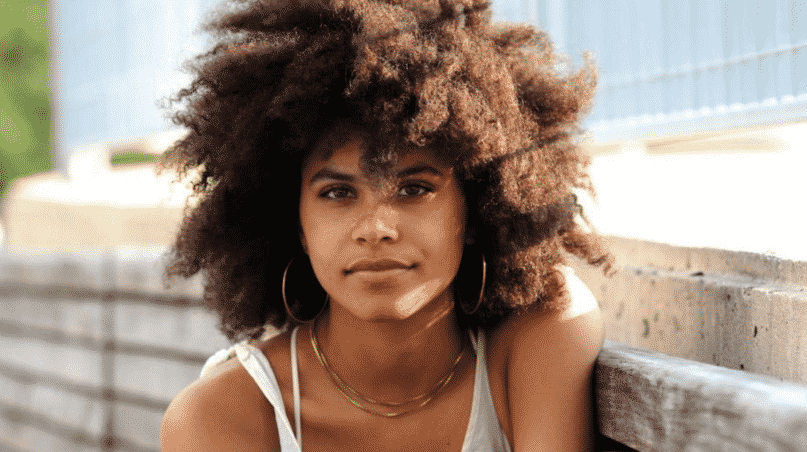 Zazie Beetz was known for her role in FX's Atlanta, but her recognition to mainstream audience grew exponentially in 2016's Deadpool alongside Ryan Reynolds. Her take on the character, Domino, was a great foil to the Reynolds's Deadpool. Before she landed the role, she auditioned to act in another popular comic book franchise.
You said during the ACE Chicago Comic Con that you had auditioned for the role of Storm, but then it was given to someone else. Now that Disney has taken Fox's properties, and if approached, would you take that role or any other role that you're interested in?
Zazie Beetz: Well, it hasn't happened yet, but yeah, I think I would be down. I guess obviously it depends on the script and it depends on if I think it's a good script. I think it would be super fun to do that. Storm also essentially is such an iconic character. I mean it would be kind of big shoes to fill, I think. I wouldn't want to confuse audiences too much and be all over the place and now I'm doing DC as well. I think it would be super fun. I think it would be a dope opportunity.
What's going on with Atlanta Season 3? Have you started on it, looked at a script or anything?
Zazie Beetz: I think the idea is to start within the first third of next year. But everybody's schedules are just so all over the place, especially with Donald (Glover) touring. A lot of the writers—I know one of them wasn't free until November and stuff. So, there are no dates and there are no scripts that I have seen. It was supposed to be January, then it kept getting pushed back. So, it's in flux.
Another year and another set of amazing talents recognized for their profession. Next year's event is sure to be a good one and ScreenGeek will be there to report on it.
Kelsey Loiselle contributed to this article.