We're two seasons in now, with a third series having been confirmed. It's relatively accepted that the show has struggled to win viewers over and keep hold of them.
Retaining an audience can be hard enough with the glut of comic-book TV shows that have become available, and the ability for people to binge on high quality television via the big streaming services. That factor apart, there does seem to be something inherently wrong with the way the show is put together.
I'd class myself as a loyal Marvel fan, and when the concept was first announced I was genuinely intrigued. It's a great time to be a fan of the genre, and it looks like the geek may indeed eventually inherit the earth. Studios are happy to shell out money on ambitious scripts and quality special effects as comic-book fever hits it's heights, and so the pilot had great potential. But even after the shake-ups and tinkering we've seen in the second series, the show still seems a little ill at ease, and uncomfortable in it's own skin. So where is it going wrong?
5. The Format Needs A Shake Up
Does each run really need to be 22 episodes long? Even when you the split the series into two halves containing a mid-season climax, there still seem to be too many 'filler' episodes, and I find myself looking ahead on IMDB to see how many more episodes remain to hammer the current storyline out.
The truth is, if you cut out a lot of the 'people standing in a room brooding at each other' segments, and some of the cut-aways that are used to signpost what the bad guys are planning to do, you could probably drop a third of the season.
The episodes themselves could do with a bit of a facelift. The problem is, there isn't really a proper sense of peril surrounding the team, which I'll expand on later. The script-writers might benefit from writing a few episodes which don't focus on the overall series arc, and put the team in a genuinely dangerous situation for a week, where you're guessing if we might actually be saying goodbye to someone. We had them in series 1, bring them back.
If they stranded the team in one location for an episode or two, rather than flying them about all over the entire globe every week, and instead put them in an isolated situation that played out for a full episode, the viewer would be more compelled to engage with the material. Trap some of them under a rockfall, and have the rest of the team desperately trying to save them. Stick some of them in a room with a ticking time bomb. Something that actually gives a break from the incessantly panicky running/flying/teleporting around towards the inevitable end of season face-off.
But the truth is, there's an over-reliance on technology, which makes nothing seem particularly dangerous for the team. Magic face-masks, invisibility cloaks, flying cars. I know we're supposed to suspend disbelief when watching a comic-book production, and over a two hour film you can accept a few tricks here and there. But week in/week out the team's technological responses to the dangers they face start to wear a little thin. And what's going on with the Patton Oswalt clones?
4. Too Many Characters
The sheer volume of characters by the conclusion of series 2 means that there's a lot of jockeying for screen time, and the scriptwriting is spread a little thinly. By the close of series 1, the team was just the right size for each character to have been established, and the basis for an emotional connection made with the viewer. So as series 2 kicked off, and it appeared Ward had been removed (more of him later…), there was potential to work on the team, and expand on the back stories that season 1 had put in place.
Instead, the show's creators did the exact opposite, and a whole raft of new agents were parachuted in from the start. This both limited the time viewers spent with the original cast, and also necessitated more back story to be shoved in for the new characters. Not content with this, the creators then went on to cram in even more characters with the inclusion of the 'real SHIELD' organization halfway through the new series. There's just too many of them, and as a result, when some of them get killed off, you're not really that fussed, because you haven't known them that long anyway.
I can understand that the show wanted to trial new characters, and kill off the less popular ones with the audience, but, bizarrely, they went on to kill Trip. He'd had some potential, the long pauses and looks between him and Skye seemed like they might be going somewhere. And then? Oops, pillar of dust time. Maybe with a few less people knocking about, the Trip/Skye subplot might have evolved to a point where you were gutted when he went. As opposed to just thinking "well, that's unfortunate.."
As it stands, each episode seems to have fallen into a stale pattern of trying to line all of the little sub-groups of characters into some form of confrontation, before May beats everybody up and gets referenced again as 'The Cavalry'.
3. Get Rid Of Grant Ward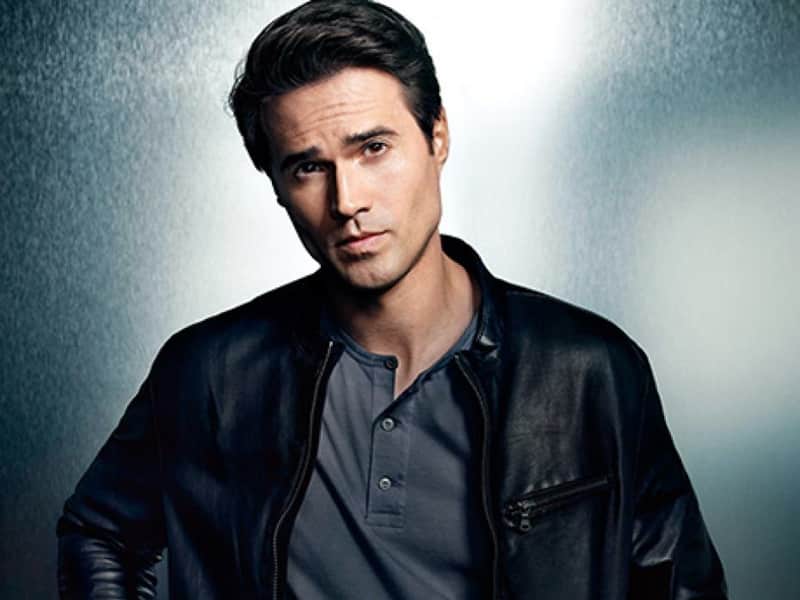 Can somebody just hurry up and shoot Grant Ward? Properly, I mean?
The revelation at the end of season 1 that Ward was madder than a box of frogs and an evil Hydra affiliate was genuinely entertaining, and provided a rare highlight for the show. But the over-reliance of him in season 2 has become quite tedious. The fact he keeps getting wheeled out, sometimes as ally, sometimes as enemy, is a little confusing, and means he doesn't really have any kind of fixed place in the environment, merely an addition when required.
I'm all for bringing an old ally back every so often, like they have with Deathlok, but the fact that Ward is featuring in some way every single week, and is no longer a regular member of the team is an irritation. Plus, it's inconceivable that someone wouldn't have killed him for causing Fitz's brain damage.
Another frustration with Ward is that in an attempt to ramp up his sinister past, a succession of horrible revelations are wheeled out every couple of episodes, but then bizarrely discontinued. He's got a nasty mentor… Who explodes shortly after he's revealed.
He's got a nasty brother… Who he kills.
He's got a nutty girlfriend… who gets killed.
He's got a an intriguing bromance going on with Backshi…. Pillar of dust time….
This repetition means that there really isn't that much depth to him, other than playing up that he's, like REALLY bad. So why not just do us all a favor and write him out, so you don't have to try to keep struggling to make him entertaining?
2. Some Decent Bad Guys Might Help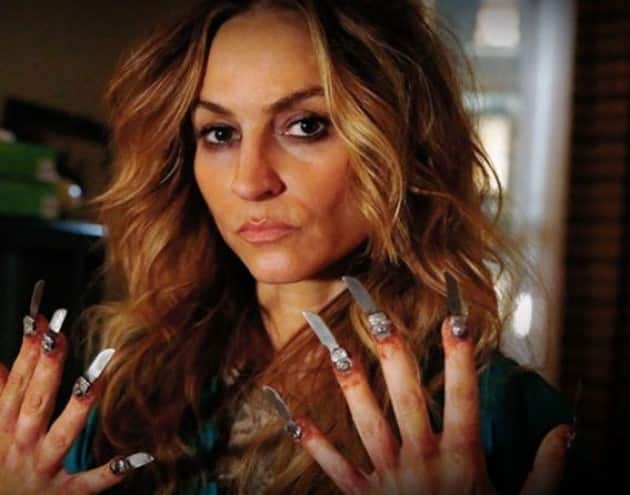 I suppose I can understand that the show might want to create some new agents, rather than using/retconning ones from the comics. But surely they could be using some of the existing bad guys we haven't yet seen on screen? Just flipping through one of the big Marvel events such as Civil War, Secret Invasion or Fear Itself, there are tons of lesser enemies who could be adapted to the series, as a strong and complex threat for the team to face.
I've already said that one of the reasons the show leeches viewers is a lack of peril. Halfway through season 2, we had a big face-off, with Cal putting together a team of super-powered bad guys and trying to lure the SHIELD agents into a confrontation. So who do we have? The Lethal Legion? The Thunderbolts?
No. We get Drea de Matteo with metal fingernails and a CGI jaw-dropping reject from 'The Mummy Returns'.
And by the end of the series, poor old Kyle MacLachlan finds himself buried under a pair of huge bushy eyebrows and sloping forehead prosthetic, looking like he's walked off the set of 'Carry On Screaming'.
I know there are licensing issues with Sony and Fox over the use of some characters but are you honestly telling me that the show couldn't have gone through the Marvel back-catalog and found some existing bad guys that didn't seem to have been sketched out in somebody's lunch break, and get felled by a karate chop?
1. Make It Relevant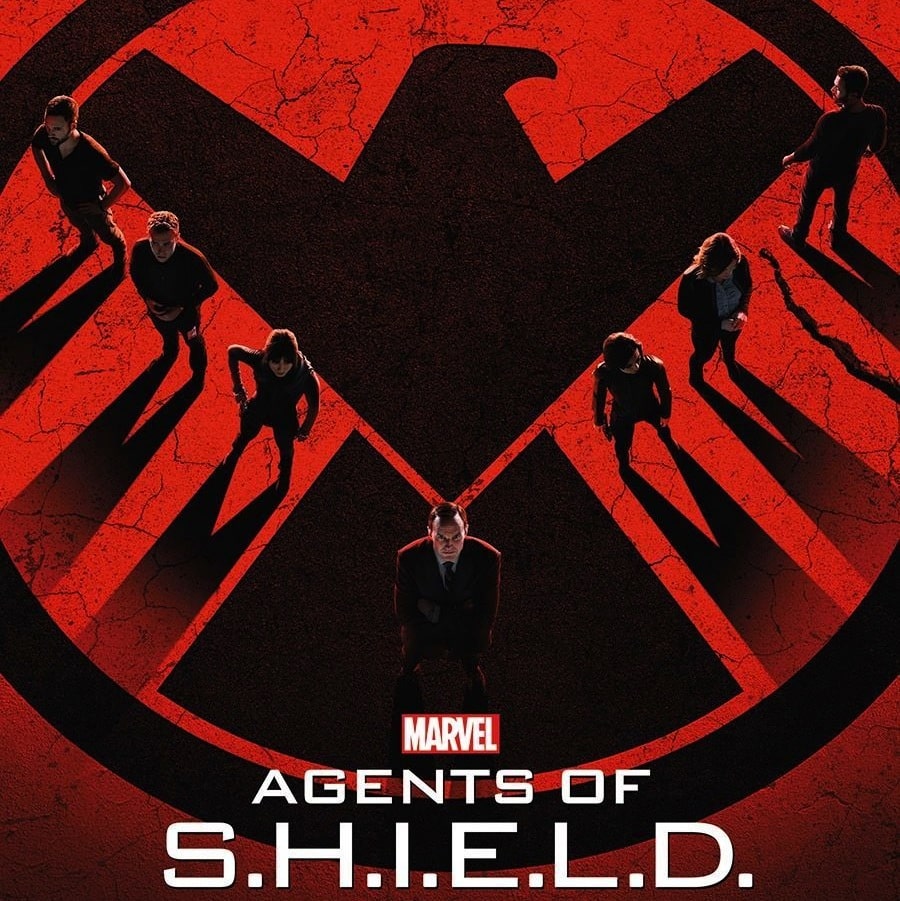 The overall issue is that the show still hasn't managed to find a comfortable identity in the larger MCU. The highlights for it have been when the story has coincided with major film events, such as in Thor 2, and Winter Soldier, but these have been few and far between.
Some decent cameos would help, and indisputably boost viewer ratings. Would it truly be that difficult to get Jeremy Renner to phone in a performance? Or for Thomas Kretschmann to record a scene as Strucker, rather than being referenced to death by other characters?
We need something more than a bored-looking Nick Fury, or the odd episode with Lady Sif. This whole thing about the Avengers not knowing Coulson's alive doesn't really fit. I feel a bit sorry for Clark Gregg. The show was kind of built up around him. But now he just looks a bit drained, and the one-liners aren't that funny any more.
You're just not left with the impression that the creators want to ever pull these characters across into the mainstream MCU, so you have to ask what the point is really. Daredevil, by comparison, provided you with a main player who could easily crop up in the MCU, and had half the number of supporting characters. And half the episodes. I want SHIELD to get better, and I still think that it could be used well in conjunction with the bigger Marvel universe.
In its current format, however,  without addressing it's issues, a fourth series is by no means a done deal.
What did you think of the list? Let us know in the comment section at the bottom of the page!