ScreenGeek was started back in 2015 and has since seen exponential growth in the pop culture news industry. We strive to report news on upcoming films and shows of all genres; and we're also quick to write up reviews, theories, interviews, and content that also covers video games, comics, and even sports content like WWE.
The site currently reaches several hundred thousands of monthly visitors – and continues to grow rapidly each month.
With our writers' unique perspectives and opinions, ScreenGeek has quickly become a recognizable site within the film community and is a consistently growing force.
STAFF
After starting the campaign to 'Make a Dredd Sequel' (Bring Back Dredd) and learning the 'ins and outs' of running a Facebook page and the marketing that comes with it, Frank realized that with his infinite knowledge (half joking) of film, comics and WWE, it made too much sense NOT to have a website. ScreenGeek was then born.

Film connoisseur and writer at heart, Mark has taken many years of film and television watching and decided to make it a passion of his for life. He was trained in various forms of writing that includes journalism, theory, critiquing, script format, and creative storytelling… like a literature Batman. The theater was his class room and cinema was the lessons. He thinks books are cool too.
Surviving on a daily diet of little more than hate and caffeine, Simon fell into a writing gig purely by accident. Sick and tired of the site's criminally poor use of spelling and grammar, he fired off an appropriately abusive email, which was immediately misconstrued as an offer to contribute on a regular basis. Now unable to break free of the cycle of self-loathing he finds himself in, he continues to write angry and abusive articles for his American masters. Ever hopeful they will eventually hate his work and order him never to contribute again.

Jacob has been a part of Screen Geek since the beginning. It's been a long journey, and there's still a long way to go. But any chance to provide articles about the horror genre he loves so passionately is well worth it. As a kid he's always loved monster movies and cult classics. When he isn't trying to write and edit for Screen Geek, he's normally writing his own fiction stories and scripts or creating videos on his YouTube channel Brain Mutant.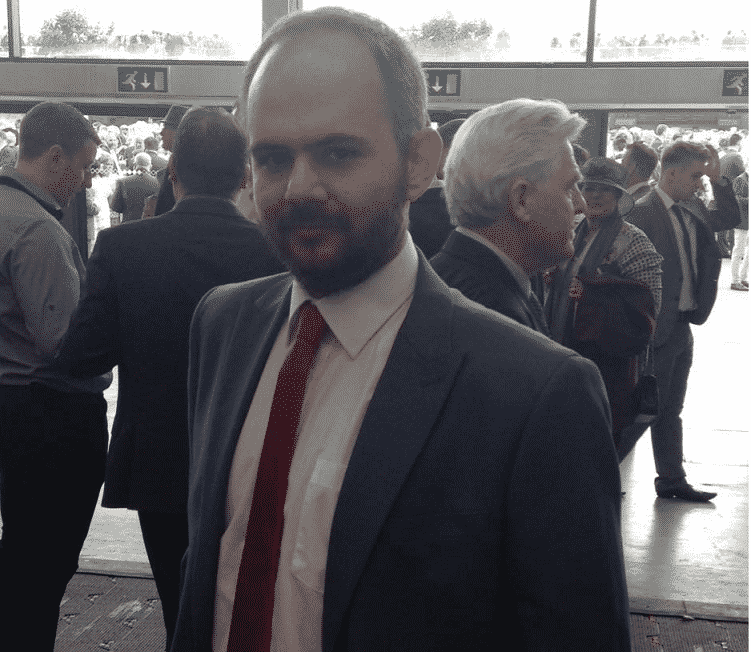 James was a strange child, often following serious questions with Kevin Smith or Leslie Nielsen quotes. It was in college when he met like-minded individuals that he fully embraced his nerdy side. Since then, he will gladly talk all things Marvel, DC or Sci-Fi with anyone who asks and even those who don't.
Hannah Brown – Writer


Hannah is an avid reader, writer and dedicated fan of the horror genre. She started writing her book five years ago and plans to finish it this lifetime, maybe. For the time being she procrastinates by watching horror movies and writing about them for ScreenGeek.

Vince Hoover is a Jack of All Trades. With a degree in Film Production from Full Sail, he has hosted radio shows, web shows, and podcasts about geek culture for years. He's also dabbled as a pro wrestler and MMA fighter, as well as became an award winning chef during his service in the U.S. Army. Now retired, he spends his time writing articles and novels on all things nerdy, as well as hosting his current podcast, NerdDom 101.
The hominal scoundrel Martin Lis is a man of many worlds: script writing, voice acting, producer, marketing student, and for ScreenGeek.net, one of the more unconventional article writers. With tongue-in-cheek commentary, Martin aims high with his less than traditional opinions, insightful editorials, and likes providing more bang for the buck in details of films, animation and comic stories, especially their history. He also represents the Canadian convention sector for news and is ScreenGeek's interview guy.

Jennifer is a lifelong movie addict, avid reader, and animal lover. When she isn't at her day job as a dog trainer, she can be found at the local theater; with her nose in a book; or, of course, chilling out with her own critters.

Growing up a film and television fan in the wonderful state of Massachusetts, he grew a strong attachment to personal dramas. Teaming up his fandom for the world of entertainment along with his love of writing was just an all too natural fit for Matt. He can be often found at the local cineplex, eating at the local restaurants or playing basketball at any basketball court across Mass.
Want to join the team? Go here to find out more!