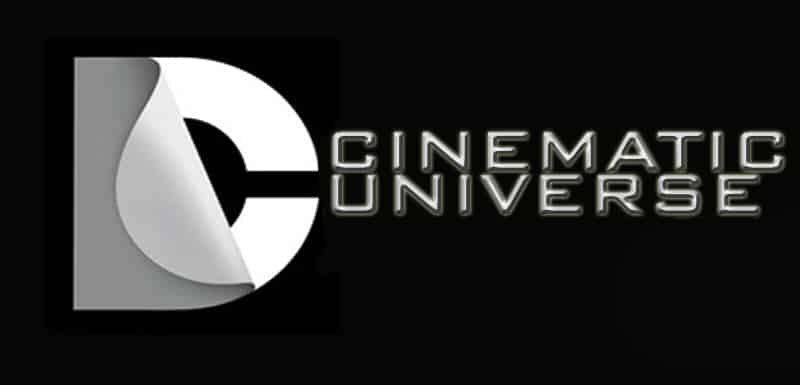 Superhero films are all the rage these days and nearly all of them use certain stories from their comic book origins. Recent examples would include Avengers: Age of Ultron and The Dark Knight Trilogy which wrapped several different Batman stories together. With the new DC cinematic universe, there are certain stories DC would be smart to try to adapt or at least use certain elements of. Here are 8 that we think would work:
8. Blackest Night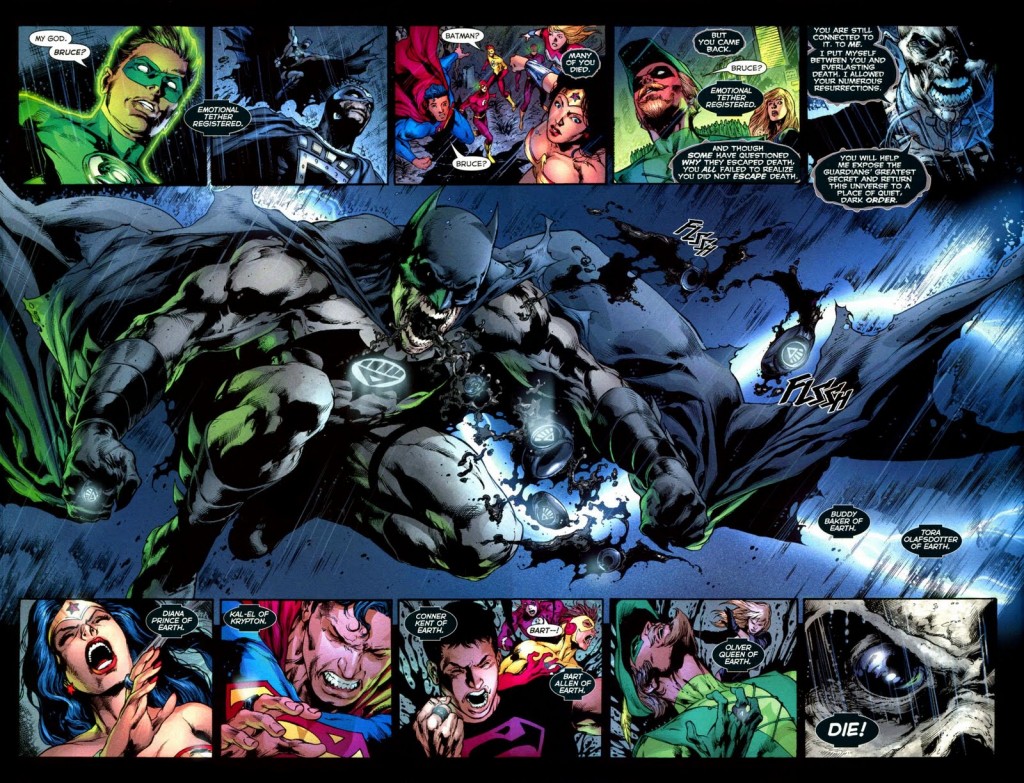 "Blackest Night" is a 2009–2010 crossover storyline published by DC, consisting of an eponymous, central miniseries written by Geoff Johns and penciled by Ivan Reis, and a number of tie-in books. "Blackest Night" involves Nekron, a personified force of death who reanimates deceased superheroes and seeks to eliminate all life and emotion from the universe. Geoff Johns has identified the series' central theme as emotion. Due to the influence of a black power ring, the dead from all across the universe start to rise and feed off the emotions of living beings. In the end, all the lantern corps has to put aside their differences and channel their lights together to create the white light of life. This is a really epic storyline with almost all the DC characters contributing to the story. It would require a huge budget to make a movie this colossal, but a fan can always hope. -Irfan Rashid
7. Under The Hood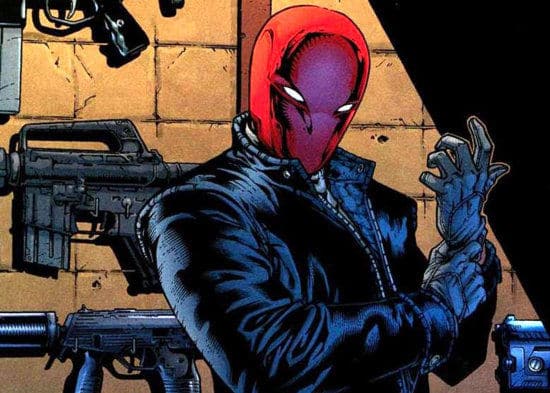 "Batman: Under the Hood" is written by Judd Winick and primarily illustrated by Doug Mahnke. The story was notable and controversial for bringing long-dead Jason Todd back to life, and reimagining him as a brutally violent antihero known as the Red Hood. Jason explains to a emotional and sorry Bruce that he has already forgiven him for not being able to save him. But he can not believe that even after the Joker killed Jason, Bruce has still kept the madman alive. Jason holds the Joker at gunpoint and tells Bruce that he is going to kill him and if Bruce wants to stop that from happening, he'd have to shoot Jason in the head. This story took all the fans through a roller coaster of emotions. An animated film based on this story has already been released by DC and Warner Bros but people will still be coming out of the theater with watery eyes if this story happens in the DCCU. – Irfan Rashid
6. Flashpoint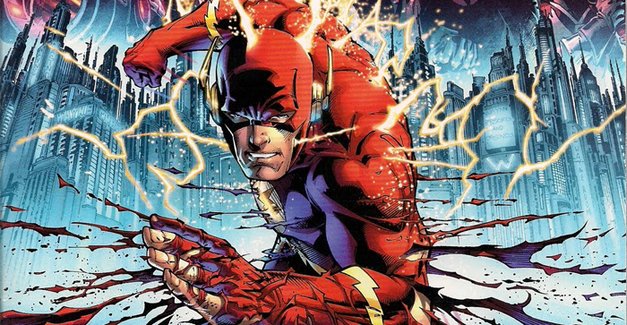 "Flashpoint" consists of an eponymous core limited series and a number of tie-in titles, the storyline premiered in May 2011. The core miniseries was written by Geoff Johns and penciled by Andy Kubert. In its conclusion, the series radically changes the status quo for the DC Universe leading into the publisher's 2011 relaunch, The New 52.
Barry Allen wakes up to discover everything and everyone around him has changed. His mother Nora (deceased in his own timeline) is alive; his father, Henry, died of a heart attack three years ago (instead of in prison); and that the Flash, the Justice League, and even Superman do not exist. Aquaman's Atlanteans and Wonder Woman's Amazons has caused massive death and destruction in Western Europe (sunk by the Atlanteans, except for the British Isles, which were conquered by the Amazons), with America similarly endangered. Barry Allen drives to the Batcave where Batman, who is revealed to be Thomas Wayne, attacks him — his son, Bruce, has died in his and his wife's place in this timeline. It is also revealed that Thomas Wayne's wife, Martha, becomes the Joker in this timeline. Barry will have to face his arch-enemy Eobard Thawne who explains all this happened because Barry went back in time and saved his mother. – Irfan Rashid
5. Batman: Battle for the Cowl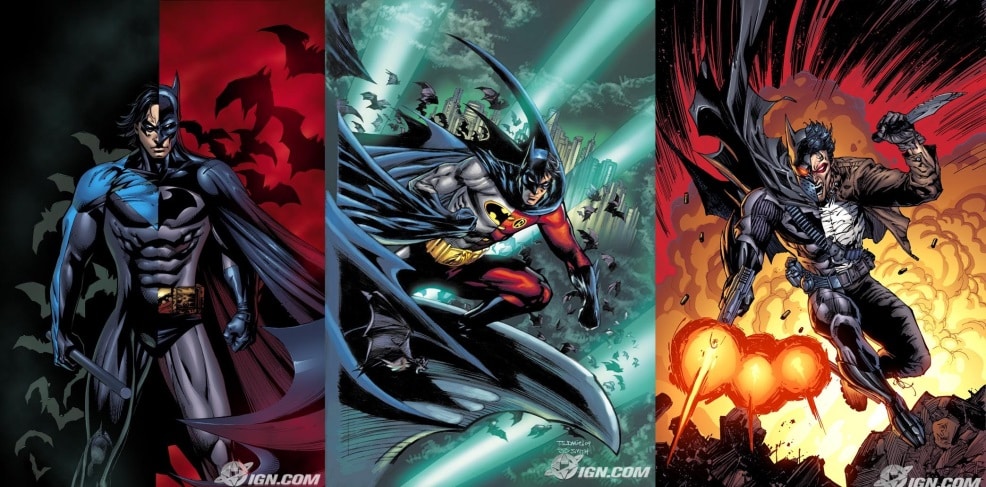 Admittedly, this would be the hardest of the five selected to adapt to a big screen but certain elements I believe could be interesting to see unfold. In the aftermath of Batman's "death" at the hands of Darkseid (that's another complex story for a different day), there is a void in Gotham that only a dark knight can fill. Gotham's criminals know Batman is gone and no longer fear anything and with that – steps in a new Batman, Jason Todd, who has no qualms about killing. A dark and violent Batman becomes too much to handle and someone else needs to take out Jason and become the new Batman. The one to reluctantly answer the call is Dick Grayson, aka Nightwing. He takes up the Batman mantle and comes full circle from his days as Robin. This could work, if only a slight chance, because it illustrates that Batman is an idea and not just a single person. This idea has been played with and hinted at but yet to be fully embraced. Maybe someday someone besides Bruce Wayne will be Batman and Dick Grayson is the choice that makes the most sense in my mind. -Nate Arel
4. Batman: Court Of Owls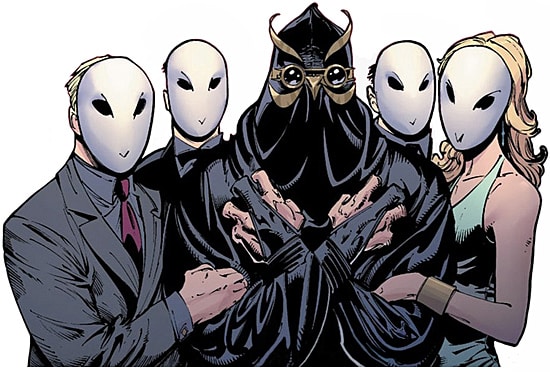 While it's a rather new story in Batman canon, it quickly became a must read for all Batman fans and one that needs some form of a big screen adaptation. Batman knows Gotham better than anyone else right? Well, then how did a whole cult live for hundreds of years without Batman's knowledge? This arc introduced several new villains while telling a compelling story that managed to rope in nearly all of the Batman family. Its sense of mystery and dark atmosphere would be perfect for the new Ben Affleck Batman films. Having new villains would also set the new universe apart from its predecessors. – Nate Arel
3. Justice League: Origins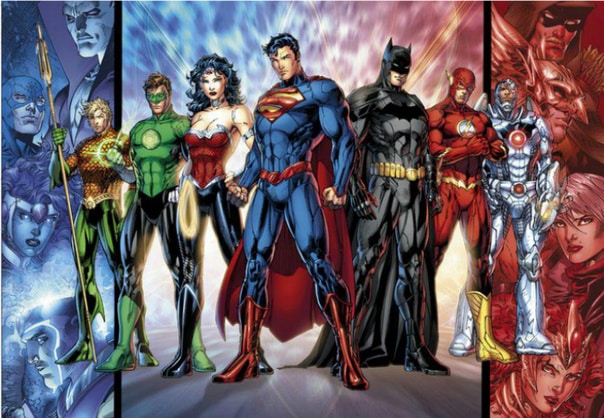 People either love or hate the New 52 and its rebooted universe. In this author's mind, how the Justice League assembles together in the New 52 is the way I would go. The only problem would be that Superman and Batman meet for the first time in Batman v. Superman and not a Justice League film. In the comic, the eventual Justice League meets one member at a time as various threats all led by Darkseid bring them together. It does a good job of playing catch up pretty quickly but never feels too rushed. It works because it assembles the team quickly to face a big threat and the actual getting to know themselves comes in later stories. This is a recipe DC desperately needs to do in order to play catch up with Marvel. – Nate Arel
2. The Killing Joke
Batman: The Killing Joke is a one-shot graphic novel written by Alan Moore and drawn by Brian Bolland. Batman: The Killing Joke provides an origin story for the Joker. It depicts him as a failed stand-up comedian who agrees to aid a gang of criminals and is thwarted by Batman before being disfigured; in doing so he is driven insane and attains his supervillain persona.
Created by Moore as his own take on Joker's source and psychology,[1] the story became famous for its origin of the Joker as a tragic character; a family man and failed comedian who suffered "one bad day" that finally drove him insane. The story's effects on the mainstream Batman continuity also included the shooting and paralysis of Barbara Gordon (a.k.a. Batgirl), an event that laid the groundwork for her to develop the identity of Oracle. The plot revolves around the Joker's attempt to drive Gotham City Police Commissioner James Gordon insane, and is inter-cut with the villain's flashbacks to his life before his disfigurement and criminal life. This is, in my opinion, the best graphic novel by DC. We are going to get a solo Batman film in 2018 which is very likely to be directed by two times Academy Award winner Ben Affleck, who also plays the role of Batman/Bruce Wayne. Imagine that film with this story as plotline. – Irfan Rashid
1. Death of Superman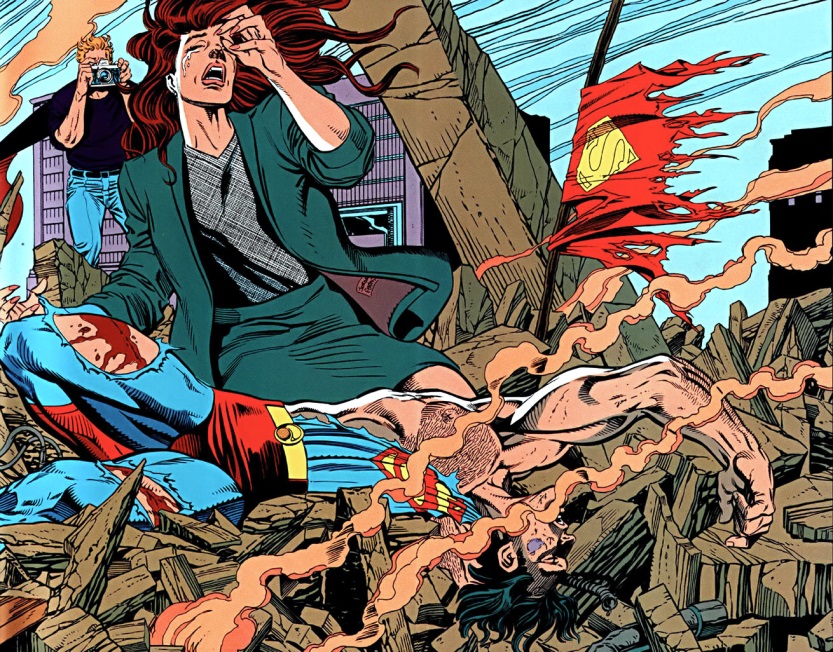 This is the one ground breaking event, literally, that comic book fans have been dying to see since its debut in 1993. Superman is often viewed like a god, so what happens when a god bleeds, and then ultimately is beaten to death? Will people still believe in the savior? These are the major questions that need to be asked eventually in the DCU and ultimately Superman needs to die to save himself. What I mean by that is that when Superman died in the comics, the world was shocked and it showed Superman was still vulnerable. Superman is often accused of being too powerful and thus makes him uninteresting. To a certain degree, this is true. But if Superman is shown beaten to death, what can his detractors say then? The character of Superman could use the boost of having people talk about him about and truly ask, "What happens now?" – Nate Arel
What do you think? Sound off below!