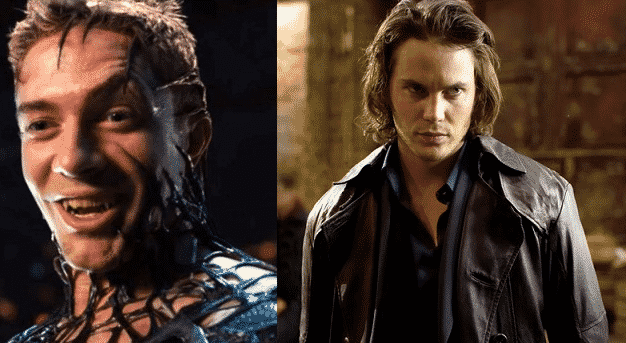 By now, the expanding Marvel Cinematic Universe has reached a point where risky decisions about which directions to go in have to be made. The key to making these conceptual gambles succeed (such as a talking tree or a superhero themed around an ant, for example), will largely come down to casting the right performer for the role. You need a perfect fit, who can take the dream of a decade gone by and present it in a modern and innovative way, that suspends an audience's disbelief.
This week marks the arrival of the train-wreck that is the new Fantastic 4 reboot. It's something that fans have been nervously awaiting, and the only people who now seem excited about it are the critics, who are frenziedly trying to outdo one another with the level of bile they can squeeze into their reviews. In truth, though, this debacle does serve as a useful and timely reminder for the industry that stitching the actors of the moment into snazzy suits and then slapping a bit of CGI over the top does not automatically assure a good financial return.
As an audience, we've become accustomed to the current creative benchmark of Marvel studios, who seem to be able to do no wrong. It's as if they have a secret laboratory somewhere, where they can take reformed drug addicts, wrestlers and thespians, and somehow mould each and every one of them into fantastic and outlandish performers, that slot effortlessly into the studio's blueprint.
And the rewards for people who appear in these movies are clear to see. Merchandising. Your own TV series. Regular guest appearances or cameos on the associated features the studio produce. Get it right, and you've got it made. Take Donal Logue, for example. Small roles in Blade and Ghost Rider, now headlining in Gotham.
But it wasn't always so, and there's been no shortage of previous Marvel characters who have utterly tanked on screen, bringing little or no benefit to the actors who portrayed them. So in homage to the cast of Fantastic 4, who are probably ruing the day they ever signed up for a superhero movie, here are a couple more performers who also failed to gain anything at all from the pages of a Marvel comic.
12. Johnny Whitworth
With credits from 3:10 to Yuma, Gamer, and Limitless under his belt, Whitworth signed up to play the main antagonist in the 2011 Ghost Rider sequel, 'Spirit Of Vengance'. The film took a critical savaging, however, and Whitworth's only appearance of note since has been a run on TV show 'The 100'. Whilst the portrayal of a one-note demonic enemy is admittedly, a limited role within the franchise, it certainly didn't harm Wes Bentley after the first film in the series, so it remains to be seen if Whitworth can find a way back into mainstream film.
11. Dominic Purcell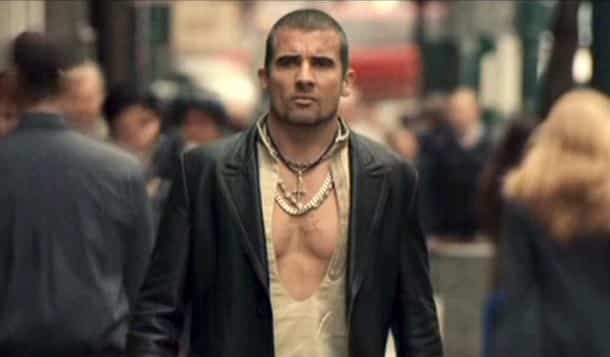 Tackling the role of Dracula, Lord of the Damned, is never an easy role (unless you're Christopher Lee, that is), and the script for Blade Trinity did this UK/Australian actor no favors. After a successful run on Prison Break, and small roles in Killer Elite and the remake of Straw Dogs, Purcell has hit a run of straight to DVD Guo offerings. Hopefully, a recurring role in the new DC television offerings can pull him clear of the likes of Seagal and Van Damme, and back into the public eye again.
10. Tyler Mane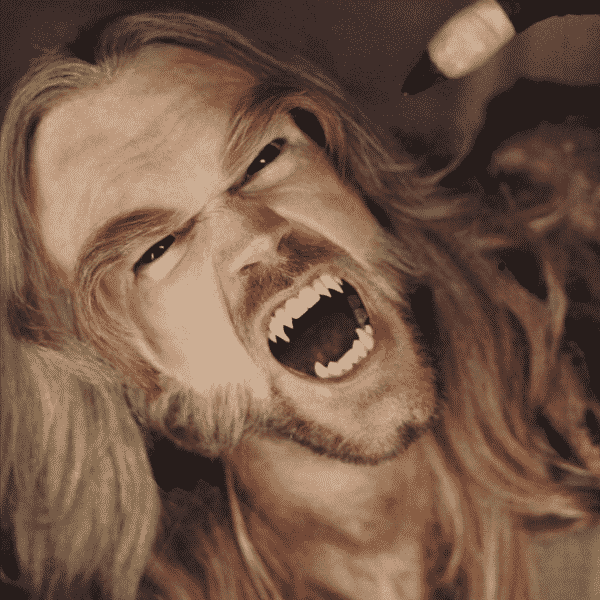 Previously a WCW wrestler known as 'Big Sky', this physically imposing Canadian actor played Sabretooth in Bryan Singer's excellent first X-Men outing back in 2000. Unfortunately, starved of lines and buried beneath plastic claws and thick whiskers, the role has relegated him to DVD work ever since, other than a two film stint at Michael Myers in the Halloween remakes. Liev Schieber emerged more successfully from the recast role, so here's hoping Mane can find a new project that makes him something beyond a DVD horror bad guy. Because even Vinnie Jones managed to capitalize on his 'memorable' turn as the Juggernaut….
9. Coolio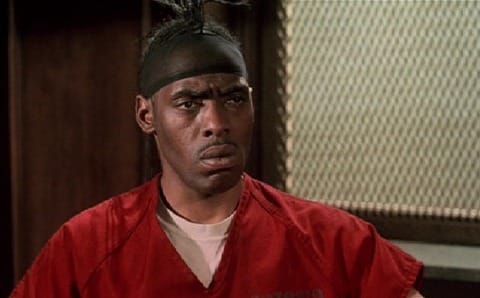 Remember Coolio's performance as an innocent con in the original Daredevil movie? Nope? That's because even the makers hated it. Beyond seeing a flash of him in the slightly misleading original trailer, and forcing yourself to watch the extended edition DVD, you'll struggle to find it. With a number of other credits since, including some voicework in Futurama, he has still tried his hand at acting, but not in anything anybody's likely to have seen. Porn-Queen Traci Lords managed to salvage a few more notable film roles after her small turn at the start of Blade, so maybe the rapper could do worse than phoning her agent for a bit of advice.
8. Dominic Monaghan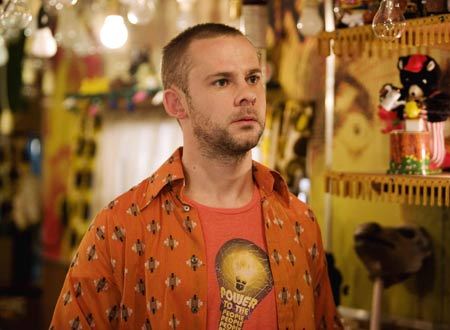 Our second Dominic of the list, you may be a bit surprised to see this Brit actor on the list. I mean, after all, HE WAS A HOBBIT, for Christ sakes! However, after a brief role as Beak in Wolverine Origins, his most notable appearance since has been an Eminem music video. By comparison, fellow Brit Tony Curran has managed to pepper a successful film and TV career with repeated Marvel performances, (Blade 2, Thor 2, X-Men 1st Class), so you can't really blame it entirely on the role.
7. Julian McMahon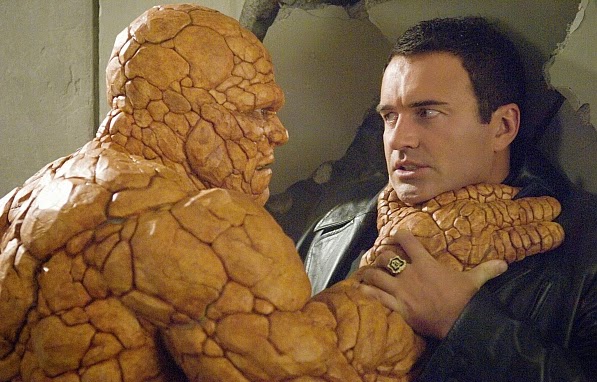 As Toby Kebbell is this week finding out, if you fail to nail the proper backstory and motivation for Victor Vom Doom, all you're left with is a CGI lightning-bolt producing boogeyman. Mcmahon's double appearance in the role seems to have eclipsed his strong TV performance in Nip/Tuck, and he's had few roles since. And McMahon can't entirely hold the Lord of Latveria to blame, despite Bullseye's best efforts, Colin Farrell hasn't struggled to find work.
6. Triple H

Our second Blade Trinity entry of the list, I'm sure the WWE saw this as the best way of harnessing and cashing in on the success that Dwayne Johnson was starting to achieve. Alas, it wasn't to be. If only Mr. H had hung on a couple of years for Phase 2, then Dave Bautista might not now be enjoying the acting opportunities the role of Drax has bought him. Like a role in a Bond film, for example. Poor old Triple H…
5. Liv Tyler
Marvel have repeatedly struggled to give the Hulk a solo sub-franchise, and so we've yet see Betty Ross played twice by the same actress. The role seems to have been particularly damaging to Tyler. As with one of our other entries, she enjoyed success with the LOTR trilogy, but following on from her appearance in the 2008 version of Hulk, Tyler has only achieved a further 6 film credits, none particularly successful. By comparison, Hayley Attwell's portrayal of Peggy Carter has produced a number of decent film roles and her own TV series. Go figure…
4. Topher Grace
 
A victim of the messy villain mashup that was Spidey 3, Grace's performance as Eddie Brock was as hammy as they came. His rushed, and slightly bizarre onscreen death was utterly eclipsed by (spoiler alert) James Franco passing away about 90 seconds later. A recent role in Interstellar may demonstrate signs of a career resurgence, but the only other role on his CV other than that was in Predators. Franco, on the other hand….
3. Kirsten Dunst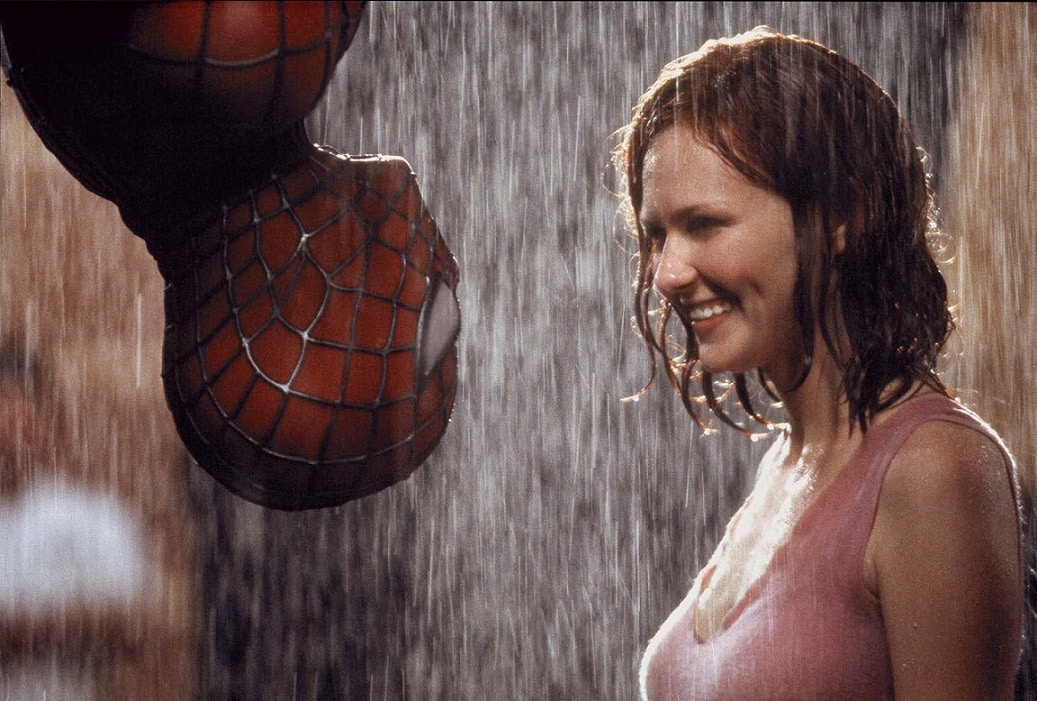 Whilst managing to survive for one movie more than Emma Stone, Dunst's role as Spidey's love interest has produced nowhere near as much subsequent success for her. What roles she has taken were either in art house, or critically maligned offerings. An upcoming outing in the TV adaptation of Fargo might be pointing her back in the right direction.
2. Ioan Gruffudd
Another victim of the Fantastic 4 curse. Prior to appearing in his two likable outings as the original Reed Richards, Gruffudd had enjoyed Hollywood A-list status. Since then, he's mainly been relegated to the occasional TV appearance, along with an amusing cameo in Horrible Bosses. Which is unlucky, really. I mean, Ray Stevenson was savaged after just one appearance as the Punisher, but has managed to turn it into somewhat of a go-to bad guy performer ever since. Hollywood can truly be a cruel mistress…
1. Taylor Kitsch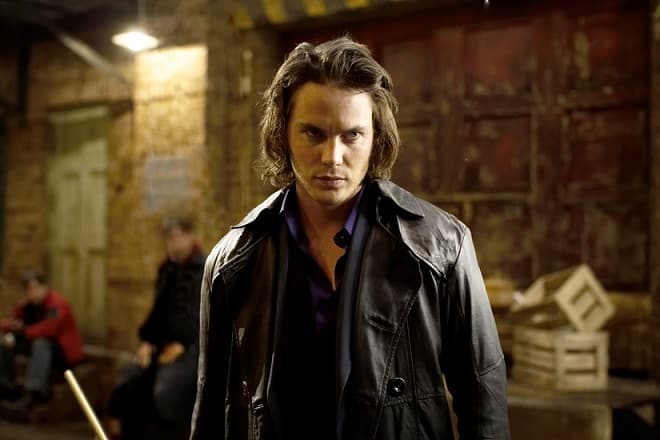 Now with Taylor Kitsch, it's not so much the lack of roles since appearing as Gambit back in 2009, it's the fact he's since been associated with massive commercial failure. Leading turns in stinkers John Carter and Battleship have driven him back into supporting roles, though he acquitted himself fairly well in his recent run on True Detective. Either way, he won't be playing the wily Cajun assassin again, so it remains to be seen how the recast role treats housewife's favorite Channing Tatum…
What did you think of the list? Let us know in the comment section at the bottom of the page!