The Gift. Holy sh*t. In the sea of summer films, this one has gone completely under the radar. You might have seen an ad here or there with the tagline "What's in the box"?  That line has never been more intense since David Fincher's Seven.
I will try my hardest not to spoil the movie for you because it's a film that should be spoiled as little as possible. Simple premise, happily married couple, Simon (Bateman) and Robyn (Hall) bump into Gordo (Edgerton), an old school buddy from Simon's past. Secrets are revealed and lives are changed. Are you still interested? Good… because it's worth the slow burn.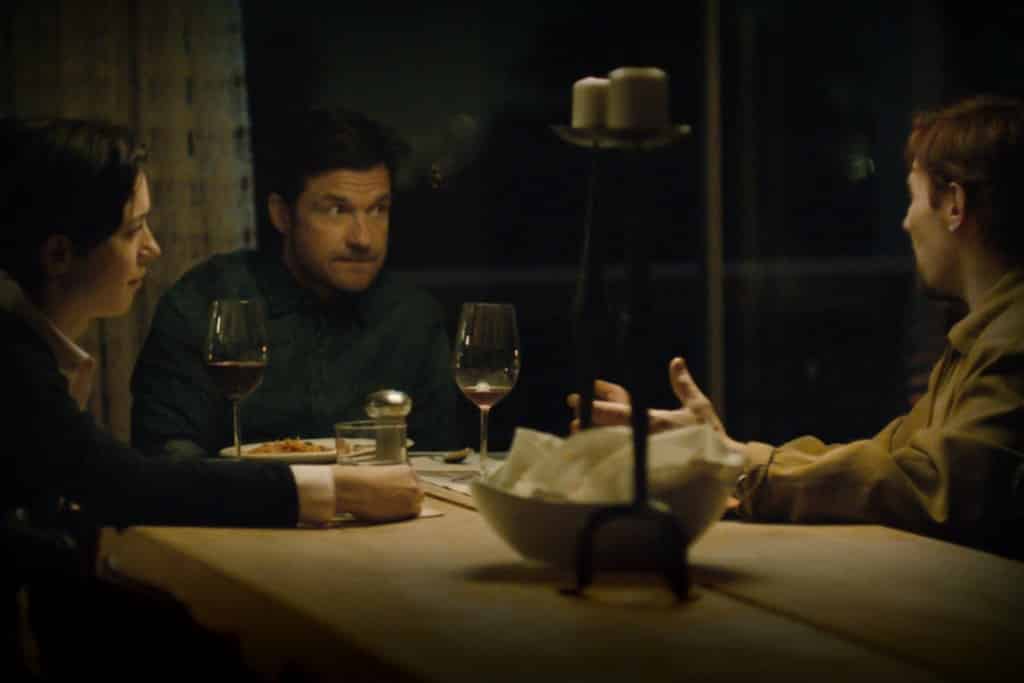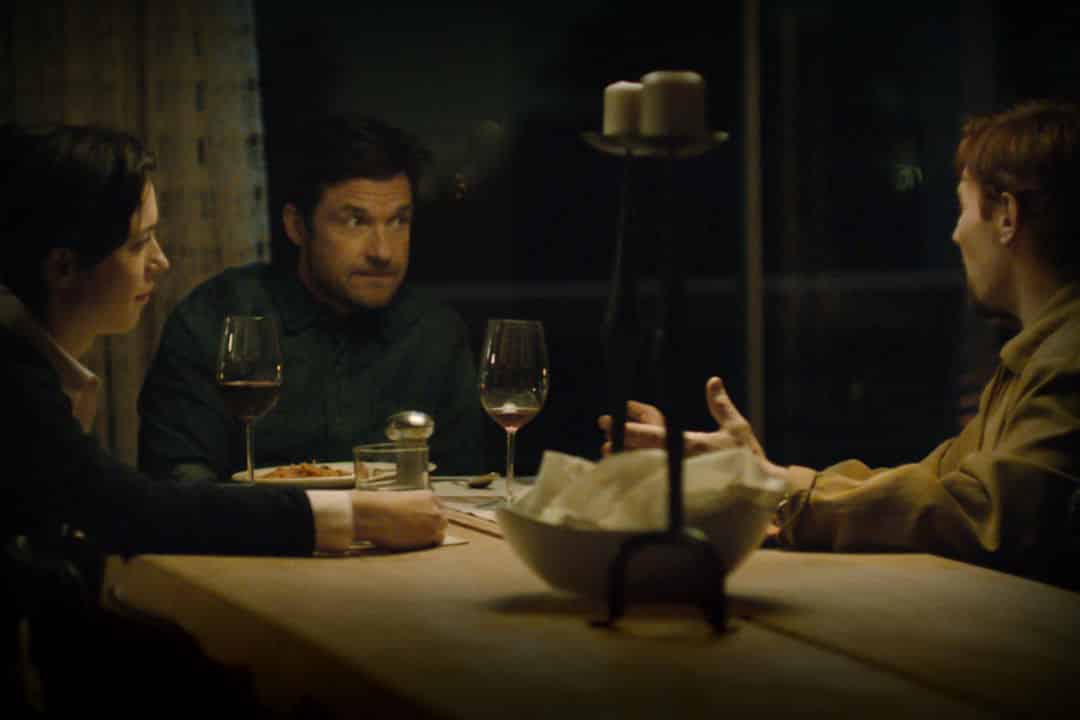 The cast brings their "A" game to this movie and they never let go. Hall and Edgerton have had  plenty of rolls that bring out the dramatic side of them, but it's Bateman that sticks out the most. I mean, this dude has serious acting chops. In his previous comedy films, he's brought little spurts of drama here and there, but this shows he can give his all when given a really good script. The characters play with your emotions in a way that is best described as a "wave".
You find yourself siding with one character or characters, and with the next few scenes, the tides have changed and you're siding with the other characters. It's not disorienting in any way, but it keeps you guessing on who to root for, even after the credits roll, and your decision depends on what type person you are.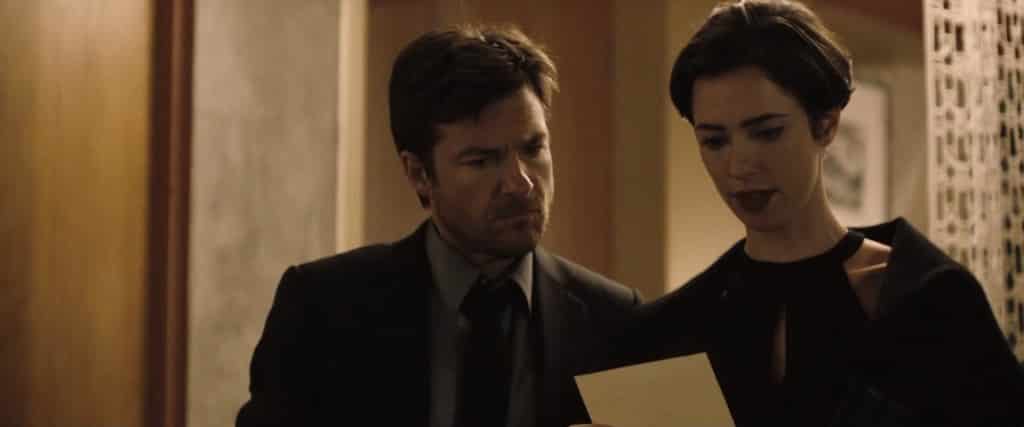 The film is Edgerton's first romp with writing/directing, and this man has skills. Some of the scenes are played out in a very "Hitchcockian" way, which adds so much tension in them. He uses "jump scares" here and there, and only ramps up the tension even though this is in no way a horror film.
There are even parts where the "is he or isn't he there" factor is present, only to up the suspense to an 11. Edgerton lets certain scenes with intensity that play out with no sound, but the breathing and footsteps of the characters have you think you're in the room with them. The clues and crumbs are placed perfectly all throughout the movie and add up to an ending that comes together like a neat little bow ready for you to unravel, leaving you to stew as you exit the theater.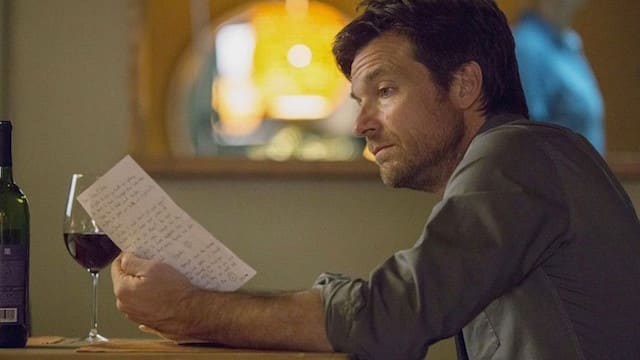 A problem or two with the film is Hall's character. She plays the somewhat innocent wife and seems to be there just for the sake of the ending. You feel for the anguish that she goes through but wish she was a little bit tougher and not so submissive in some scenes. Edgerton's character goes back and forth in the sympathetic department, but his backstory should have been explored just a tad bit more. You get an idea of what he's doing, but it would've been nice if in some parts, you could see him in a more definitive light.
This movie is a definite must see before anybody spoils it. Depending on what kind of life you've lived, you'll think whether or not you might get your comeuppance by the time this movie ends. It, without a doubt, belongs up there with the many "mind f*ck" movies that go on to be classics in cinema history. Edgerton has shown that he can direct and write one hell of film. I only hope he doesn't suffer from the dreaded sophomore slump.
Grade: A