News
Jeremy Renner Shows Off New Hawkeye Costume On Twitter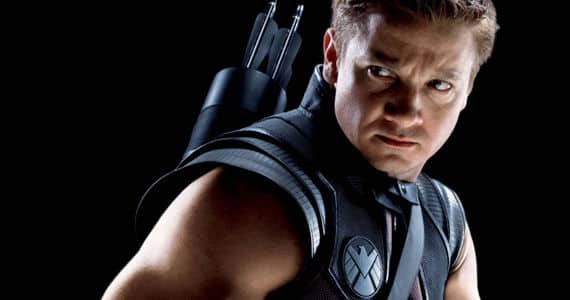 Jeremy Renner has unveiled Hawkeye's new costume for Civil War. As you might remember, Renner had said that his favorite costume was "the one from Civil War" in a recent interview.
He even has Ant-Man hanging out on his shoulder – which confirms that Scott Lang will be on Captain America's side.
Check out the suit below: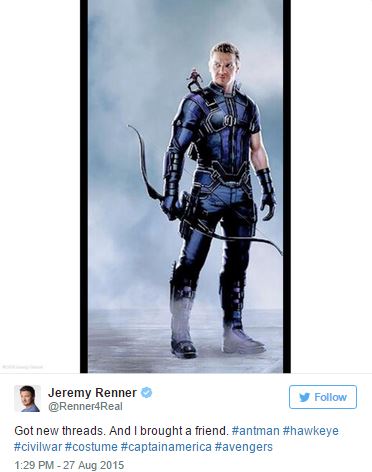 He won't be wearing the mask but what do you think of the new costume? Like or dislike? Sound off below!