Lists
Everything We Know About Daredevil Season 2 – So Far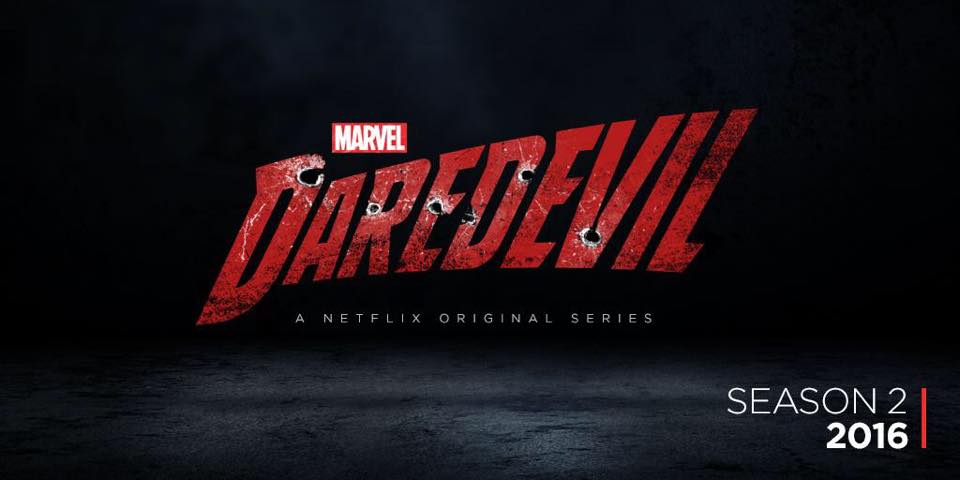 Netflix's recent adaptation of 'Daredevil' was a shot in the arm of pure adrenalin for Marvel fans. It was unflinching and bone-crunching in the visceral level of violence it portrayed, unafraid to kill off major characters with little or no warning, and staying focused on keeping its protagonists at a more grounded street-level, much like the 'Marvel Knights' source material from whence it came.
So where to go, following that reveal of Charlie Cox, fully suited and booted in his red DD costume in that last episode of series 1? Well, the internet's been awash with official announcements, website rumour and leaked pictures for the last three months. So we figured we'd reach out, and pull some of it together to give you guys a picture of where Season 2 may be heading.
6. Elektra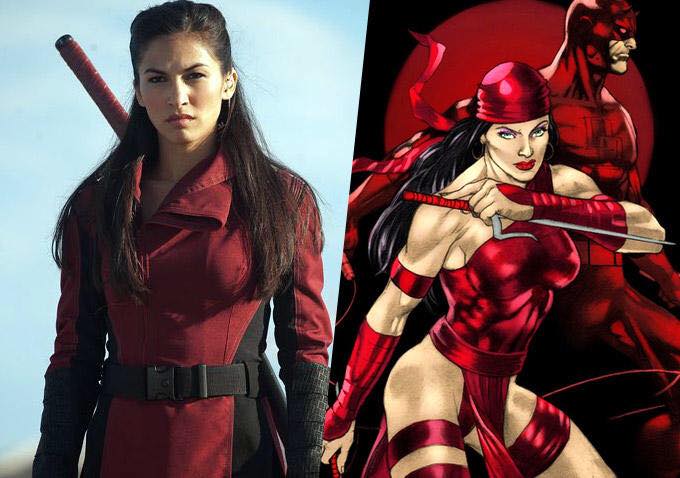 Those of you more alert to easter eggs in your Marvel material will have already heard Elektra Natchios referenced in Series 1, in a flashback scene to when Foggy and Matt were at college, and mention a Greek girl Matt was dating.
Marvel have announced French actress Elodie Yung will be performing as Elektra for series 2. This is an inspired choice, with Yung not only looking every inch the part, but also having proven her martial arts abilities in both the District 13 and GI Joe sequels. Elektra's involvement teases two possible developments for the new series. The character was notorious for being an assassin for psycho-ninja cabal 'The Hand' in the comics, meaning a possible return for them (and maybe Scott Glenn's excellently grumpy Stick). She also has somewhat of an on/off love affair with Matt Murdock, and may be being set up as potential relationship material.
5. Romance
On the subject of which, Matt's disco card may be becoming a little full. The fact that it's been announced that Rosario Dawson will be reprising her role as sometime helper/smoocher Claire Temple (and will also be appearing in the other forthcoming Netflix Marvel properties) means a minimum of at least two potential lovers.
However, leaked set pictures appear to show Murdock and assistant Karen Page walking hand in hand, teasing they will be becoming more than just work colleagues. It will also be intriguing to see where the writers want to go with Karen. In further easter-egg conversations with (the now sadly absent) Ben Urich in Season 1, her difficult past (drugs, prostitution) were referenced. And those of you who are familiar with the source material will know things don't end well for poor Karen. Will she be the tragic end for the next series?
4. Frank Is Back…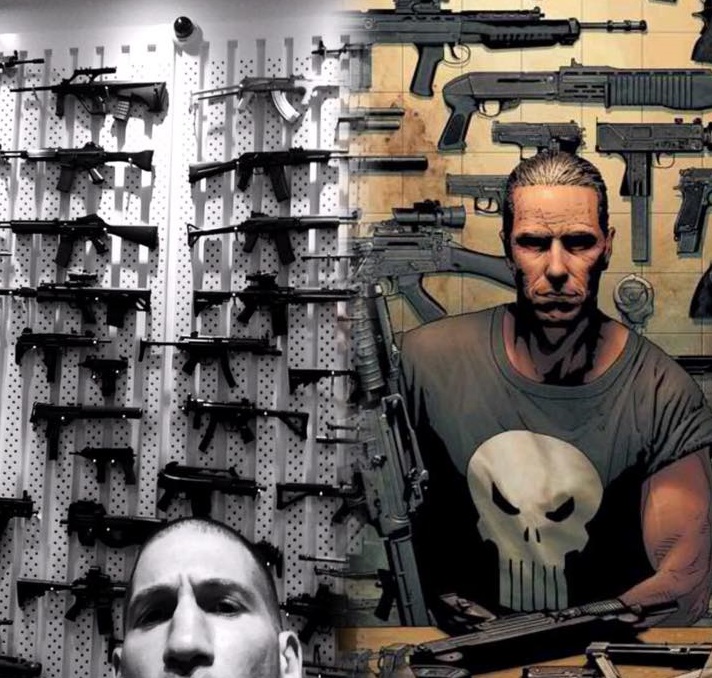 This was the news many die-hard Marvel fans had been waiting for, the return of the Marvel Universe's 'hard as nails' anti-hero. The Punisher. Having taken the reins from Ray Stevenson, Jon Bernthal has spent no time at all in tweeting a series of photos to demonstrate to fans his commitment to getting the role right. So what do they tell us?
The skull will be making an appearance, though so far, the only photo shows it to be lightly sprayed across a black tee, more like Stevenson's armour than Tom Jane's more prominent showing. Wearing his hair high and tight, and posing in front of his armoury, the writers have definitively gone for the Tim Bradstreet look that dominated the Punisher MAX imprint. Gone are the white boots and accessories, hello trench coats and shotguns. But how will Frank and Matt be getting on?
3. There May Be Troubles Ahead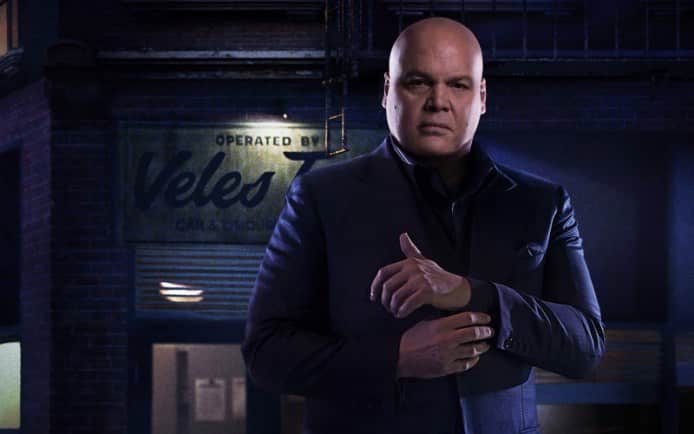 If the teaser posters that have been put out so far are to believed, the neighborhood is going to degenerate into a war zone. Both Elektra and Frank are characters who have absolutely no issue with the killing of whoever they seem necessary, which will bring them into direct conflict with the newfound protector of Hell's Kitchen.
There will be running battles between the three players, that much is clear. One of the teasers shows the Daredevil logo, peppered with bullet holes. Another shows a newspaper article on Matt speared to a brick wall with a sai. Looks like Matt may need an upgrade to his protection following his recent run in with Wilson Fisk.
2. It's the suit, right?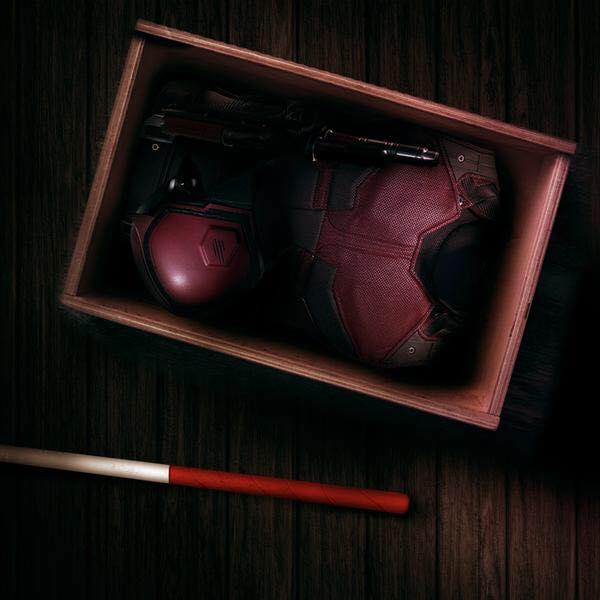 Which brings us nicely to some images teased of Daredevil's suit for season two. The pictures that have been released show an upgraded suit, with more obvious dark armour plating. Does this mean that Matt's truce with armored Melvin Potter will be closed continuing through the series? Will Potter be perhaps evolving into armoured adversary 'Gladiator', if Matt doesn't keep up his end of the bargain?
In the comics, Frank and Elektra have traditionally both worked with and against Daredevil, depending on their particular agenda at any one time. Other than a persistent rumour that Jason Statham was circling the massive role of Bullseye, no villain has been revealed yet. Will Fisk or his wife be returning to antagonise our heroes? Or are the two new Marvel misfits going to be running as the season's villains, saving a Fisk or Bullesye arrival for Series 3?
1. Any Other Business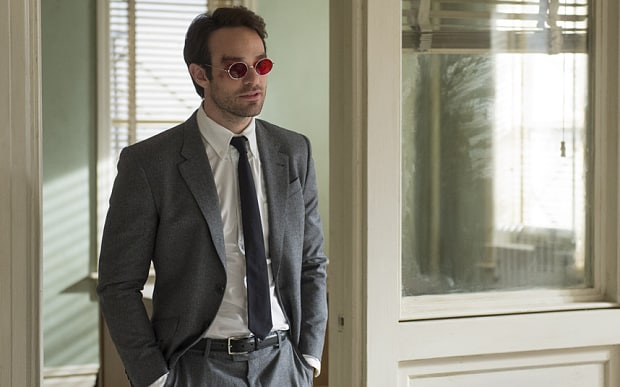 The show may we have a markedly different tone, due to the departure of show runner Steven S.DeKnight, who has moved on to Michael Bay's ongoing tinkering with the Transformers Universe. Having previously worked on the various bloodied 'Spartacus' adaptations, it will be interesting to see if his successors will sustain the brutal level of violence associated with the first season.
The only other casting news at this time is the announcement that Stephen Rider has come aboard the project as District Attorney Blake Tower, another role which may potentially span the other Netflix series. The number of episodes has been maintained at 13, meaning a similar length and depth of story arc. The show will air exclusively on Netflix around April 2016.
Excited? We sure as hell are…