In the typical fashion of studios trying to make a buck or two, Paramount is reportedly planning to make a film in the vein of Avengers/Justice League that will feature characters from the classic Nickelodeon shows such as Rugrats, The Angry Beavers, Hey Arnold!, Rocko's Modern Life, Ren and Stimpy and more. It would be a live action/animation mix similar to Who Framed Roger Rabbit?, Space Jam and Looney Tunes: Back in Action.
Spongebob Movie: Sponge Out of Water producer Mary Parent is said to be in charge of the crossover project and is currently trying to "lock down the rights to the individual series".
The film has a working title already: Nicktoons.
For me personally, I feel like this could be one of the greatest films of all time. Sarcasm? Not really. I feel like the 90's nostalgia is at an all time high and a lot of these shows never got a proper finish. There are just a couple of questions I have, though.
The first question would be does Nickelodeon even have the rights to Ren and Stimpy anymore? If you all remember, SPIKEtv bought the rights to the characters and produced the short lived (and rightfully so) Ren and Stimpy: Adult Party Cartoon back in 2003. The show wasn't very good and didn't capture the same greatness that the originals did. That being said, however, once the studio fired creator John Kricfalusi from the original show, the episodes suffered as well. John K. also voices Ren, so it will definitely be interesting to see the route that Paramount goes with that issue.
The next question would be – what characters are being included? Would fan favorites like Invader Zim, Doug and Catdog be in the movie? What about the cult shows like Kablam! and ACTION LEAGUE NOW? If Nickelodeon wants an epic movie – they need to include these characters in some way.
I guess it all depends on the route that they take with this project, I guess. The report also states that:
"Paramount is currently in discussions with different writers, looking for the perfect scribe to tackle a project balancing such immensely beloved properties."
So maybe – this will be done the right way.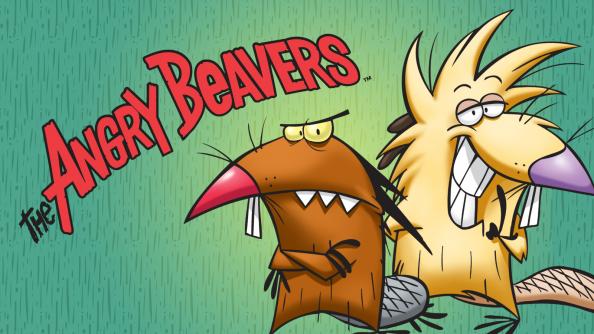 If you look at Nickelodeon's handling of some of these shows, though, it could end up not turning out so well. If you remember, they cancelled The Angry Beavers and refused to air the final episode because it took a jab at it's cancellation. I'm sure Hey Arnold! fans remember that the show ended on a giant cliffhanger and the studio cancelled a movie that was supposed to tie up all the loose ends. As referenced above, Ren and Stimpy had its problems as well.
As with everything, we'll just have to wait and see. Let us know what you think of this giant movie idea in the comment section below!