With the recent rumor that came out suggesting that Marvel was looking to make a Moon Knight Netflix series, we decided to make a list of why it should happen. Here's what we came up with:
5. There's Demand For It
In this world of rights-owning movie studios, Moon Knight sits with the Disney-owned Marvel Studios. I like to think that they're one of the studios that listen to their fans. They made a deal with Sony to include Spider-Man in their movies after such clamoring. Civil War by Mark Millar, a very popular title, has been turned into the third installment of Captain America. In previous interviews, Kevin Feige, CEO of Marvel Studios, said that he had many requests for Black Panther and Captain Marvel movies. Now, they're part of the Phase 3 slate. Many people have been clamoring for Moon Knight's spotlight. Could he be the next hero to get his turn?
4. Street-level Vigilantism Works Best As A TV Series
DC's Arrow on the CW Network, is an excellent example of this form. After their success with Agents of SHIELD and Agent Carter, Marvel made a deal with Netflix to produce Daredevil, Jessica Jones, Luke Jones, and Iron Fist, and then the four to team-up in The Defenders. Even Punisher's gonna get a piece of the action on season two of Daredevil. Seems like TV is the way to go for protectors of the streets. And with Marc Spector's civilian job as a cab driver, who knows what we can see on the streets of New York.
3. It Would Shine More Light On The "Magic" Side of the MCU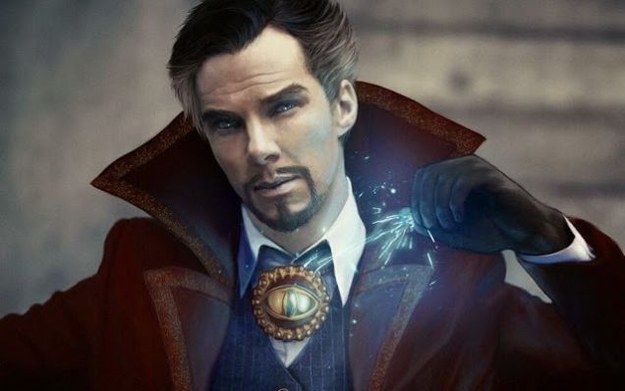 Nasayers were surprised to hear that Tom Hiddleston's Loki was the breakout star of The Avengers. More and more magic-using characters are appearing, tearing a rift into the mystical realm: Scarlet Witch, Doctor Strange, Iron Fist. Moon Knight's study on Egyptian mythology would be a nice addition to the realm.
2. He Was Promised To Us Once
Spike TV produced a Blade show after the popular trilogy of movies. On the show, Marc Spector was mentioned as an expert on werewolves. There was talk of a back-door pilot for a Moon Knight show, much like what happened with The Flash from Arrow. We could have saw Blade team-up with the boomerang-throwing hero against Werewolf by Night. And they could have crossed-over from their respective shows, also like Flash and Arrow, against villains like Count Nefaria and Morbius.
1. He's Freakin' Awesome – That's Why!
That should be the only reason why.
People describe him as Marvel's answer to Batman – but I say that Iron Man is Marvel's Batman. They both are orphaned billionaires who's superpowers are money, intellect, and technology. If one should really compare Moon Knight to another hero, they couldn't without saying he was a combination of at least three characters, like Batman with Doctor Strange and Blade.
But come on, who wouldn't wanna see Marc Spector receive his powers from an Egyptain god, and then use them against the supernatural forces of the streets? And since he can't join Sticky Fingaz's Blade, he can join Charlie Cox's Daredevil, Krysten Ritter's Jessica Jones, Mike Colter's Luke Cage, Jon Bernthal's Punisher, Elodie Yung's Elektra, and Rosario Dawson's Night Nurse.
I guess we'll have to wait and see.
Do you want to see a Moon Knight series on Netflix? Let us know in the comment section below!