Some sections of the Internet have become pretty much obsessed with a certain Crazy Canuck over the last week or so. First it was announced that after 8 films spanning a 15 year period, the third standalone Wolverine movie would be Hugh Jackman's last outing as Logan. Then came the news that Jackman himself had touted Tom Hardy as his desired successor.
Is Hardy a good choice? Hell yes. He's made a career out of shaping his body to fit physically demanding roles, and he's one of the hottest acting talents the industry has ever seen. The man can even make a movie about driving a car down a motorway, talking on the phone about concrete, seem exciting on some level.
So that's it then? Job done? Case closed? I'm not so sure. One of the things that made the role such a success was the decision to cast Jackman himself. Famously benefitting from Dougray Scott dropping out of the role, Jackman was 32 at the time and unknown outside his homeland, or theatre circles. At 6'1″ he was hardly the right height for the role, and with a career built on singing and dancing, you have to wonder how he managed to win the gig.
But win it he did and he's gone on to make it truly his own. Maybe an impossible act to follow. However, the X-Men franchise is coming to an end. It'll either be rebooted, or follow Spidey across into the MCU, and so somebody will inevitably have to become the Wolverine again. The current popularity of the role means the studio will no doubt be searching for an A-Lister, so else who other than Hardy might be a fit for the role?
Were he a few years younger, I would have naturally said "Hello" to Jason Isaacs, but at 52, unless the specific demand for an older Wolverine comes in, I think that might be pushing it a little. Sticking with Jason's, Jason Mamoa would certainly be irritable, aggressive and physical enough to play the part, but his signing up for DC as Aquaman pretty much discounts him. So where does that leave us?
7. Jake Gylenhaal
If it's A-list you're after, then this is the obvious choice. His recent performance in 'Southpaw' demonstrates he can get himself into the required shape, and he's already had a massively varied career, successfully tackling every genre and character that Hollywood has to offer. But then again, he did do 'Prince Of Persia'…..
6. Joel Edgerton
So do we stick with Australian? Joel Edgerton is currently the man of the moment, given his recent directorial debut of 'The Gift'.
Anybody who saw 'Warrior' knows he can hold his own in a fight scene, and he's now reached a position in the industry where attaching his name to a project will pull audiences in to watch it.
5. Karl Urban
Continuing with the antipodean theme, what about Kiwi actor Urban? He's no stranger to playing a hard-man role, and with no Dredd sequel in the foreseeable future, he needs something to pass the time.
His irritable and grumpy performances in the Star Trek series certainly demonstrate he has the humour and temperament needed for the part.
4. Charlie Hunnam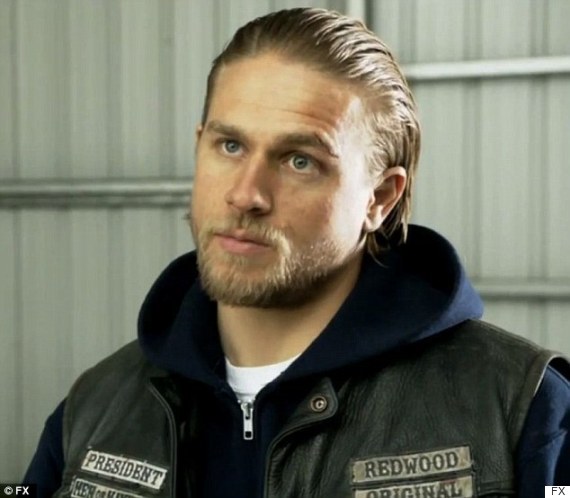 With Sons Of Anarchy finally under his belt, Hunnam now has the freedom to put himself on the market, and search for different projects. He wisely sidestepped the 50 Shades movie, and his turn in the brilliant 'Pacific Rim' shows he can hold his own as a lead actor. Playing Jax Teller for 7 series proves he can bring the physicality and conflict needed for the part.
3. Joel Kinnaman
Or what about Swedish actor Kinnaman? Like Hunnam, he's acted his way up and out of television in his homeland, and then through smaller roles into a lead performance in Robocop. His work has demonstrated he can certainly be gruff and angry enough, and his forthcoming role in Suicide Squad should give us a good indication of his suitability for the genre.
2. Scott Adkins
Of all the names on the list, Adkins is certainly the best physical match for the role. A martial arts actor by trade, he was in the running for Batman at one point. If you're looking for something entirely new, but a safe pair of hands, he could well be a good choice.
1. Antony Starr

And lastly, talking of wild cards, what about TV actor Starr? Another antipodean, his ongoing run in Banshee as Lucas Hood has shown he can do mean and moody, but also has the required depth to play the tortured warrior.
HONORABLE MENTION: TOM HARDY
I doubt this would happen – but I wouldn't be opposed.
What do guys think? Are any of the above a good pick? Or did we miss anyone blindingly obvious out? Let us know below!