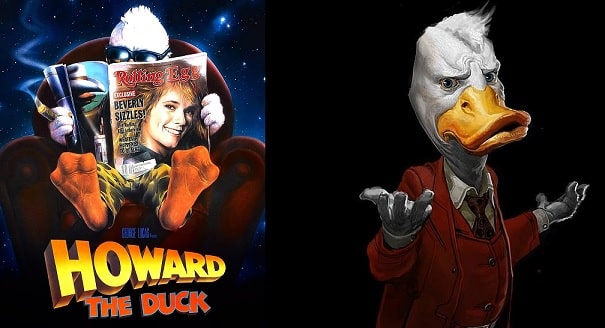 As you all may know, Seth Green, (Robot Chicken) voiced the anthropomorphic avian in a post-credits scene in Guardians of the Galaxy. The scene generated so much buzz for the character, he was given his own new comic series earlier this year and Green commented on whether or not he thought Marvel had any plans for the character:


Many who are reading that series now may be too young to remember how utterly terrible Howard's first cinematic outing was in 1986. To be fair, that was largely due to bad writing, poor directing, and that awful plastic costume. A modern take on the character, as a part of the masterful MCU, could remind those who hated the original film why so many comic fans love him – his deadpan sarcasm, his tendency to end up in hilariously ridiculous situations, and the satirical, social commentary aspect of his misadventures.
Howard is a very niche character, who is either loved or loathed by most Marvel readers. Personally, I don't think a movie is the way to go. Either a one-shot on the GOTG2 blu-ray release, or else a Netflix series, might be the wisest course of action for the recently resurrected fowl.
What do you think? Tell us in the comments below!