News
Red Ranger Casting Confirmed For New POWER RANGERS Movie
Actor Dacre Montgomery will play the Red Ranger in the upcoming Power Rangers film. Here's a bio and picture that were released: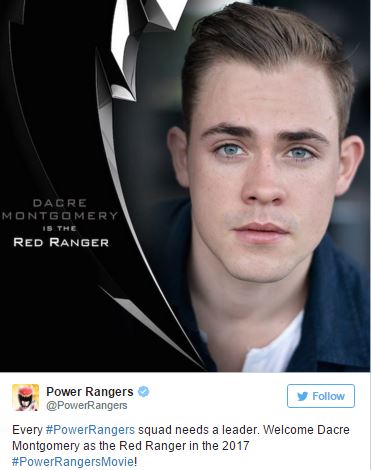 Jason's Character Bio (via Collider) for Power Rangers 2017:
17 years old, the makings of someone or something great if he would just get out of his own way. Jason was a legend of this town—a freshman quarterback with the skills to take him all the way. People knew his name. Children wore his jersey. Until, one night Jason wrapped his car around a pole and busted out his knee. Everything Jason was going to become ended in an instant. And with it, he lost himself. When we meet him at the start of the film, he's a kid in need of redemption. By the end, he'll be leading this disparate group of teens to shed their individual baggage and find who they truly are.
What do you think of the casting? Let us know in the comment section below!