News
Rumor: Batman Solo Film To Feature Two Villains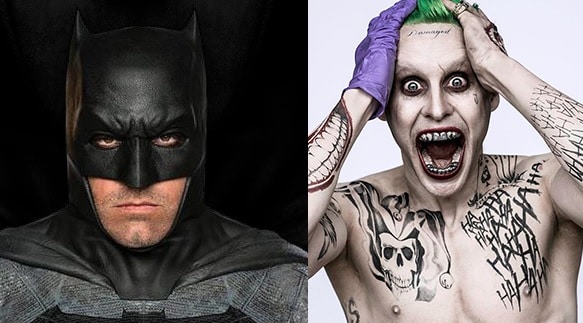 It sounds as though we may our first plot details for the upcoming Batman solo film and it sounds like we'll be seeing a fan favorite arc.
In an exclusive, the website Joblo.com has revealed that the story for the new film will be based around both the 'Death in the Family' and 'Under the Hood' story arcs.
Potential Spoilers Ahead:

For those that don't know, the arcs revolve around the character of Jason Todd, the second Robin. The first arc 'Death in the Family' saw the death of Batman's young sidekick at the hands of The Joker, while the second saw Todd, returned to life via the Lazarus pit become the armed vigilante 'Red Hood'.
This story has already been possibly hinted at, with a worse for wear Robin suit on display in the Batcave.
Here's what JoBlo said:

 The basic plotline of Affleck's solo Batfilm is that Jason Todd has returned from the grave as the Red Hood, working in the shadows to make people think he's Batman, while making  Batman look like a criminal. At the same time he leaves clues about his identity for Bruce/Batman to ultimately solve, leading to a confrontation that will involve Batman, Red Hood, and yes, The Joker, who will feature as a primary villain alongside Red Hood.
The article also reveals that we will also see an appearance from the first Robin, Dick Grayson. It goes on to say 'Grayson is now Nightwing and will be referenced but not seen in Batman V Superman. However, Grayson is expected to show up in the solo Bat-film, assisting Batman in his battle against Red Hood and The Joker.'
We won't find out if there is any truth in these rumors until closer to the time but hopefully we will get some hints when Batman vs Superman hits the screen next March.
What do you think? Is this a good way to go? Who would you like to see as Jason Todd? Let us know below!