The moment is finally here, Marvel fans – the long awaited trailer for Captain America: Civil War has been released. It debuted on Jimmy Kimmel Live and you can check it out in all of it's awesomeness below – but check out the poster first: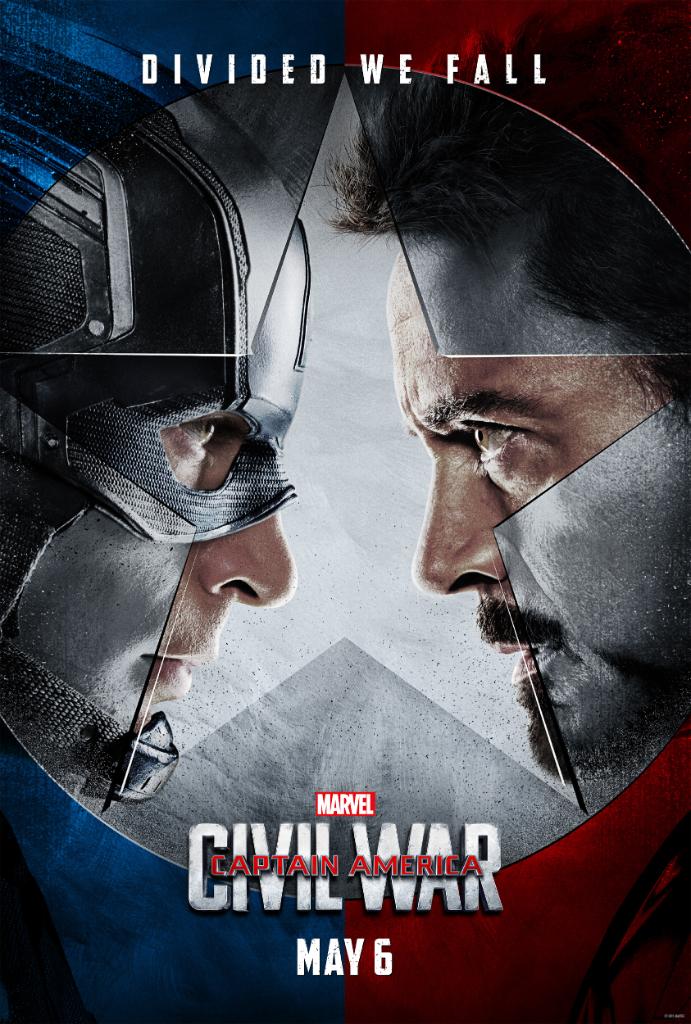 The trailer is sure to have fans of the Marvel Cinematic Universe excited. The fight itself between notable Marvel heroes looks great, and we finally get a look at Spider-Man in the MCU, which also looks like it'll be the best version we've seen of the character yet. No offense Tobey Maguire and Andrew Garfield fans.
Political pressure mounts to install a system of accountability when the actions of the Avengers lead to collateral damage. The new status quo deeply divides members of the team. Captain America (Chris Evans) believes superheroes should remain free to defend humanity without government interference. Iron Man (Robert Downey Jr.) sharply disagrees and supports oversight. As the debate escalates into an all-out feud, Black Widow (Scarlett Johansson) and Hawkeye (Jeremy Renner) must pick a side.
What'd you think of the trailer? Sound off below!