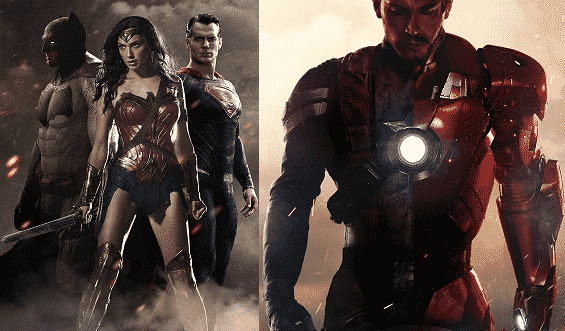 It looks like Batman v. Superman: Dawn of Justice didn't make quite the splash with its latest trailer that DC was hoping for.
While it still racked up nearly 25 million views in its first day, it had noticeably fewer views than did the previous two trailers, which each got 30 million views in their first days. This isn't THAT big a difference, but it certainly is a bit of a drop.
Is the excitement for the movie less than it was back during Comic-con, when the previous trailer debuted?
No, is the answer, most likely. There are probably several better explanations for why the view-count is lower that I think could be the biggest factors (though these explanations are all simply conjecture, of course):
1. Trailer Overload
The first reason is that this is already the third trailer for the movie. Fanboys, who usually eat up any material about upcoming movies (including this article here), pretty much already have their minds set about the movie, and most of them probably watched the trailer the moment it dropped on Youtube in the first place. They (we) don't matter as much to the marketing, though, because they (we) are already going to watch the movie anyway.
The more casual moviegoers aren't going to go out of their way to watch the new trailer immediately, and most will probably wait until they see it attached to a movie they want to see, like Star Wars or Point Break, both of which will almost certainly have it. Many of them were probably sucked into the hype of Comic-con and saw the previous trailer, but they can wait to see this one, since they already know what the movie's about anyway.

2. Premiere Time Weird-ness
As Scott Mendelson of Forbes points out in his own article on the subject, the trailer came out at a very strange time, which was right when the latest episode of Arrow was airing in the West Coast. This caught many people off-guard, and probably distracted some people who would have otherwise watched the video that day.

3. Civil War
While it'd be dumb to put this into a Marvel vs DC context, the Civil War trailer, which was released during the Jimmy Kimmel show just like Batman v Superman, got many more views in its first day. This means that Civil War probably sucked away some views as well; two gigantic trailers for two gigantic movies that both involve iconic superheroes fighting each other, coming out only a week apart, is probably the cause of it. If Batman v Superman's trailer released first, maybe it would have been the one to get more views.
Source: Variety
What do you think is the reason for the lower view-count for this latest trailer?