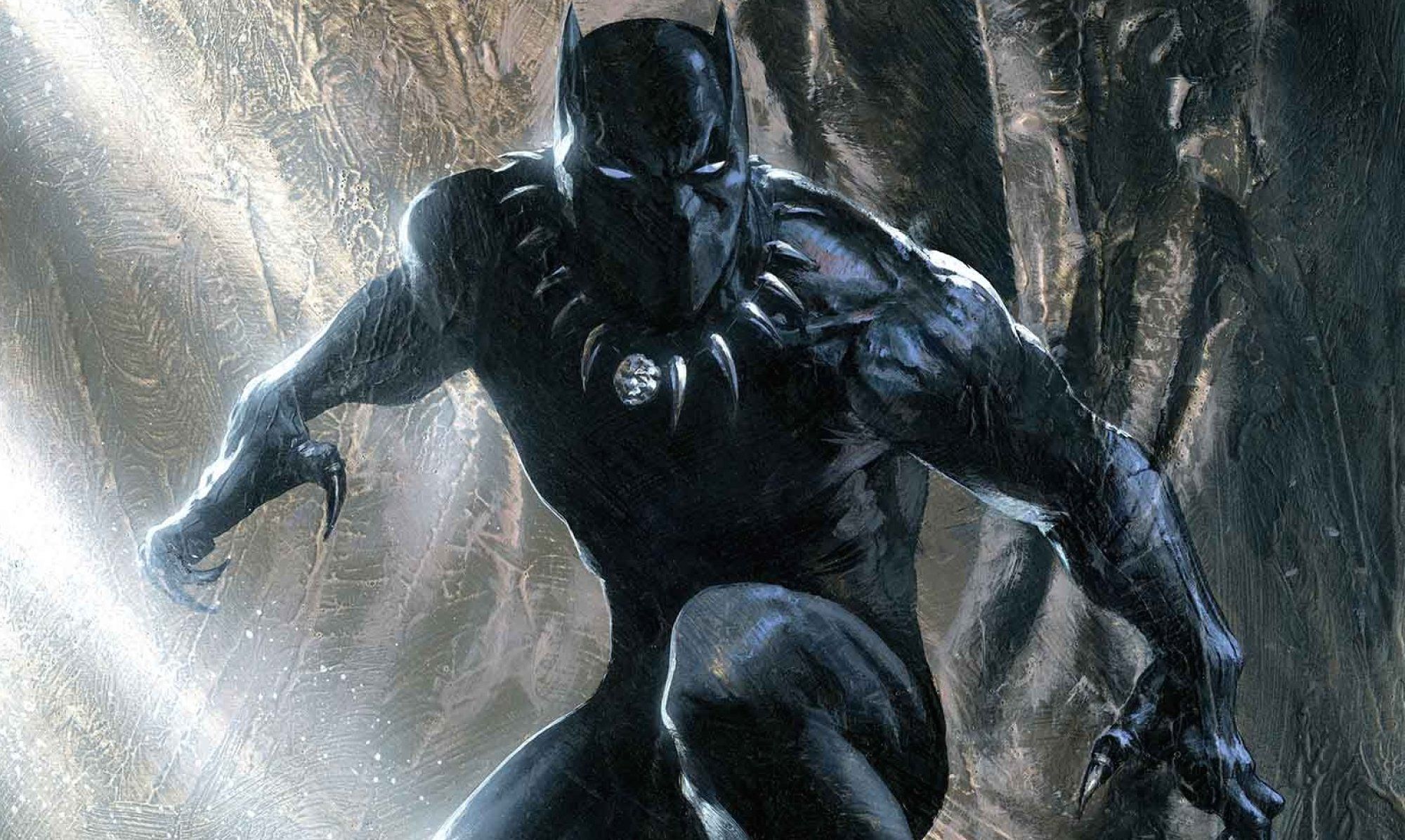 Practically everyone's seen the trailer for Captain America: Civil War. It packed so much content into its short time span that it's hard to take your eyes off it and stop soaking in all the action and characters.
While many people are currently obsessing over the hype for Spider-Man's eventual appearance in the movie, and others are basking in the awesome fight at the end of the trailer, the gigantic cast of the movie has probably made one very important point of the trailer be a little downplayed. That point is, of course, that we finally got to see the Black Panther onscreen for the very first time! He was in several shots shown off during the trailer, but none of them explicitly focused on him, and the trailer never talked about him in any real capacity. So his role in Civil War is still extremely mysterious, and all we know is that he seems to be on Tony's side in the conflict.
So now, here we are getting a first look at Black Panther outside of the snippets in the trailer, and he looks awesome. It's very exciting to see him after so long knowing that he was going to appear, despite how little we know about him.
Check out the new picture below:


This movie is so jam-packed with characters and subplots that it's hard to tell what role anyone's going to have to play, and we haven't even seen a single thing from characters like Spider-Man, Crossbone, Baron Zemo, and others who were announced to be appearing in the movie. With such a dense movie, character-wise, how significant a role will Black Panther play? Will he be an integral part of the movie, or will his appearance mainly be to ramp up the hype for his own solo movie? We will have to wait until May 6, 2016 to see.
What do you think about Black Panther's role in Civil War, and do you like how his costume looks? Sound off below!