News
Marvel Is Considering Asian American Actors To Play IRON FIST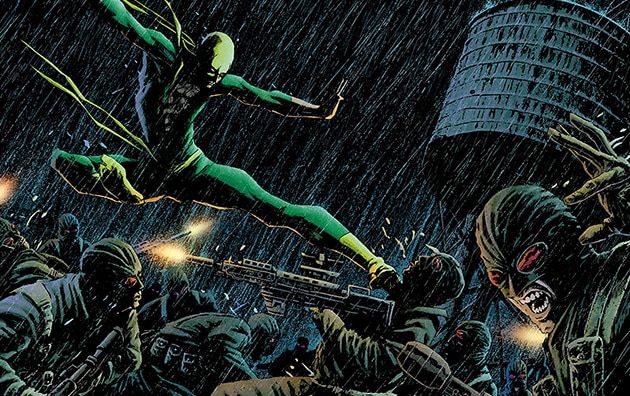 Just a week after Scott Buck was announced as show runner, rumors about the upcoming Iron Fist show have started to filter out, including some surprising details on who may be cast as our titular hero.
According to The Hollywood Reporter, Marvel has met with Asian-American actors in consideration for the lead –  Although despite this they are still 'leaning toward keeping Iron Fist white. Possibly in response to past fan backlash in regards to changing the race of characters.
This rumor was further corroborated by some potential casting calls which were revealed by the website Point of Geeks, which you can see below:
DYLAN KENDALL 25 – 28 yrs old Handsome and sophisticated, independent and a loner. SERIES REGULAR
HARRY MARSHALL 45 – 50 yrs old Caucasian, highly intelligent, merciless, confident and arrogant, physically active. SERIES REGULAR
The first character, which it should be pointed out, doesn't specify a race appears to be our hero Danny Rand – while the second is speculated to be Harold Meachum, the man responsible for the death of Danny's father.
An Asian American Danny Rand is something fans have discussed for a while now – but if Marvel is looking to introduce an Asian hero, they could always go with Shang Chi, The Master of Kung Fu.
With the rumor that the show will begin production in April under the working title Kick, they will surely be announcing the cast soon.
Source: THR
What do you think? Are you on board with this idea? Who do you have in mind? Let us know below!