Sometimes there are movies that are set around Christmas but aren't actually considered a Christmas film. Well, in some cases, whether it was the intention or not, they become Christmas movies. Here the 11 most unconventional Christmas movies ever:
11. Love Actually (2004)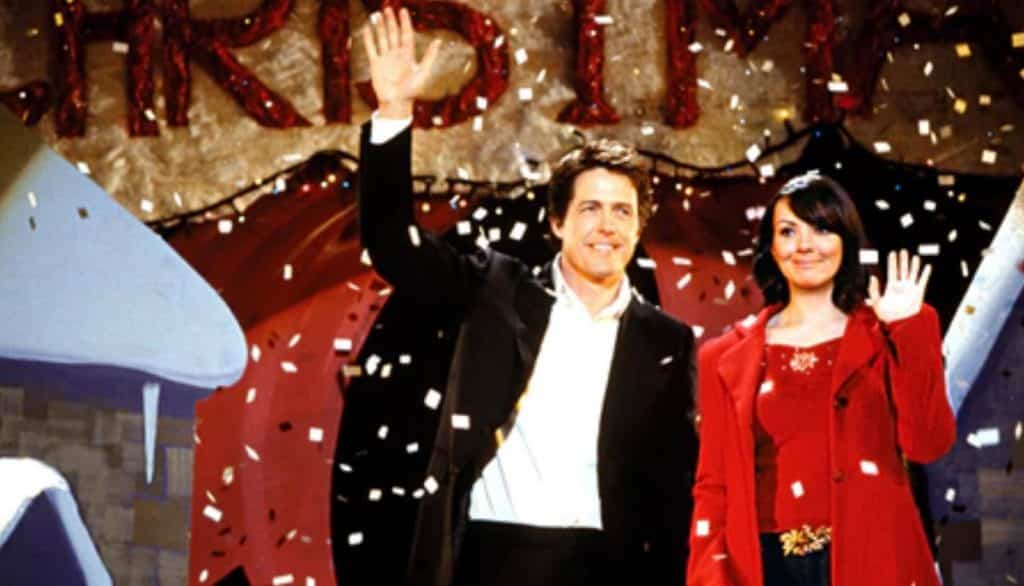 I loathe chick flicks. Always have. But there's something genuinely special about this sweet, honest, and utterly hilarious British gem.
A massive all-star cast weaves together a plethora of tales about love and loss at Christmastime. Hugh Grant's Prime Minister, Liam Neeson's lonely widower, Bill Nighy's has-been rock star, Emma Thompson's doting wife, Colin Firth's jilted novelist, Laura Linney's lovelorn coworker, and an unrequited young Andrew Lincoln are just a few of the thoroughly relatable characters you will meet and instantly fall in love with.
Some of the tales have happy endings. Some don't. Because that's the way the world really works. It's a modern, realistic take on love, actually. – Jennifer Huneycutt 
10. Bad Santa (2003)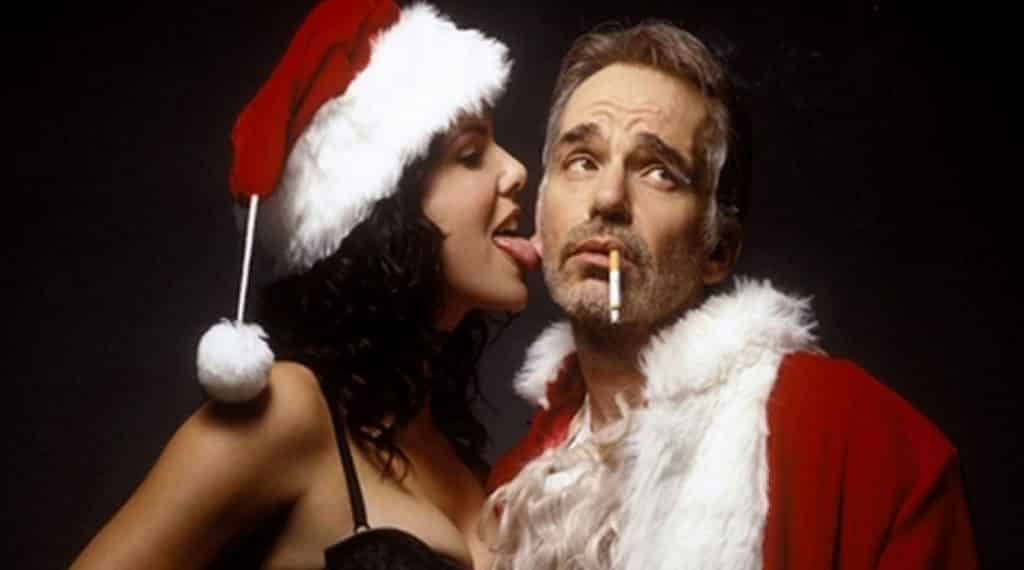 Every so often a film comes along that burrows its way into your consciousness and thoroughly cements itself into your memory, and 'Bad Santa' is one them. Hell, it may as well not even be a Christmas film, insert generic holiday period as appropriate.
Billy Bob Thornton always gives his best performances when he's allowed some leeway to work with a script, and this results in a career defining role for him, that opened him up to the widest of audiences.
It's the ultimate redemption story. A hard drinking and hard swearing utter bum of a human, who's also a criminal to boot, spends the duration of the movie locating his humanity, and emerging on a high.
The supporting cast are all brilliant, including a typically unhinged Bernie Mac, and a machine-gun mouthed Tony Cox. Go on, watch it again. It's every bit as good as you remember. – Simon Andrews
9. Rare Exports (2010)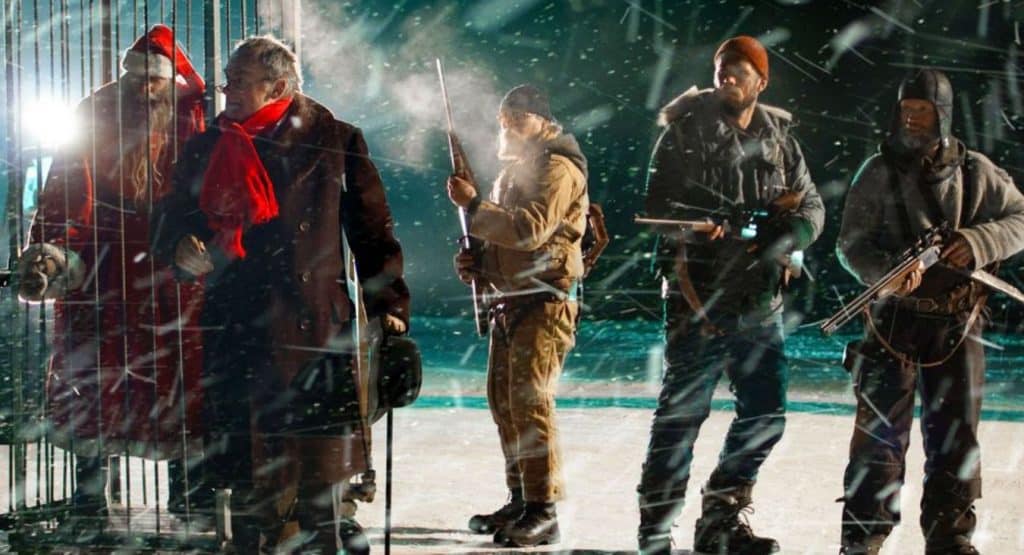 What Christmas list is complete without a Finnish horror film about an evil, child killing Santa?
Rare Exports is set in the rural mountains of Finland, where a town of reindeer herders is devastated by a rash of reindeer killings. When children start disappearing, and a naked wild man is captured by a family. they believe that they have captured Santa Claus, who, instead of rewarding the good children of the town, is punishing the naughty.
A fresh take on the cliche of monster Santas, Rare Exports has excellent effects, a beautiful setting, and an excellent grasp of dark humor that have the potential to launch it into cult classic status. For a horror film, it's not overly gory or violent, so older kids could enjoy it, making this one a possible holiday tradition, for the family who is tired of Charlie Brown. – Sylvia Maixner 
8. The Family Man (2000)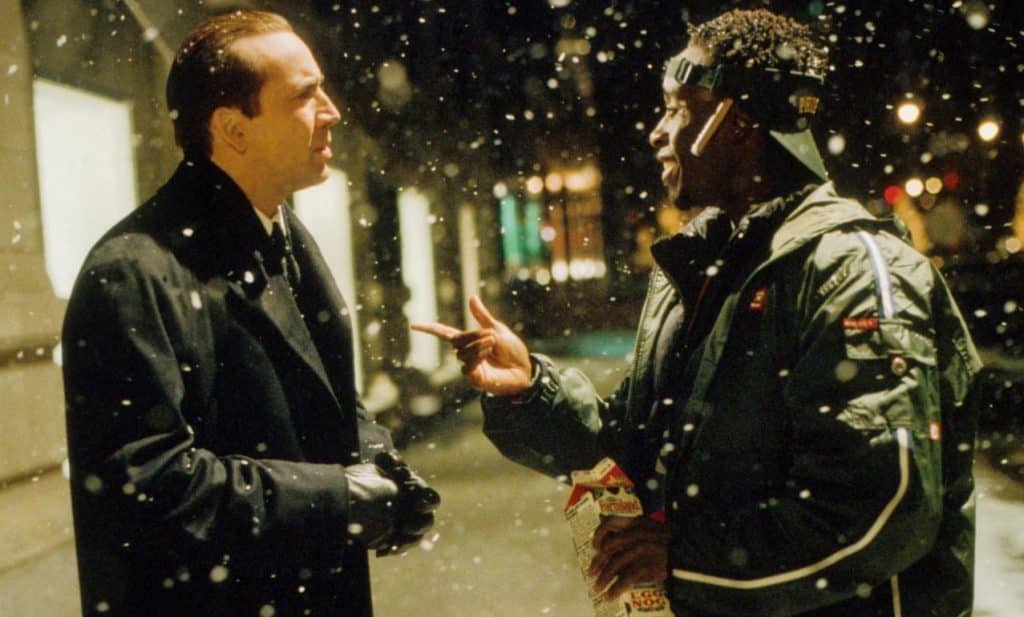 No, not the bees! NOT THE BEES! My eyes, my – wait, wrong movie.
I'M A VAMPIRE, I'M A VAMPIRE, I'M A – wrong movie again.
F************************CK! 
No, The Family Man doesn't feature any major Nicolas Cage meltdowns, it's actually one of Cage's tamer performances. It might seem a little generic on the outside, and while it may be, it's definitely a film that makes you appreciate what you have – and there's no better time for that than on the holidays. – Frank Palmer
7. Batman Returns (1992)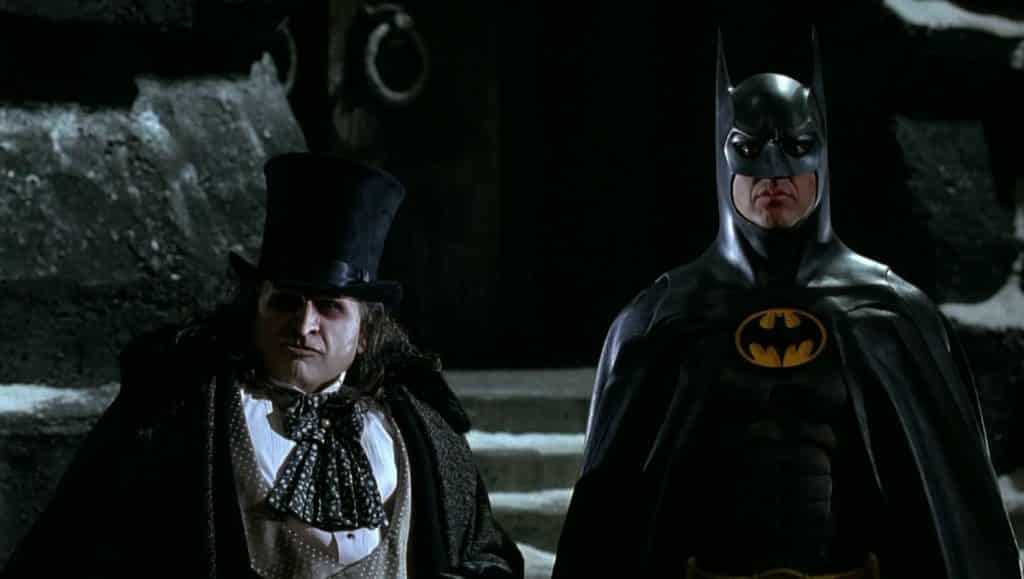 Christmas always seems to be a rough time for the caped crusader. He was hunted by Assassins in the video game Arkham Origins, spent Christmas with the Joker in the animated series and perhaps most famously he took on The Penguin in Tim Burton's dark sequel, Batman Returns. This film just oozes Christmas in every scene, the decorations, the snow even the extras, almost always carrying a stack of wrapped presents, just completely sell the atmosphere. The film almost needs this atmosphere to make the arrival of The Penguin and his twisted circus all the more disturbing, which it definitely succeeds in doing.
The film brought back Michael Keaton as the brooding Dark Knight, whilst also introducing Danny DeVito in a freakish new take on the long running Batman foe, Oswald Cobblepot and Michelle Pfeiffer as possibly the sexiest woman (Sorry Anne Hathaway) to don the catsuit as Selina Kyle aka Catwoman – with each of them doing a great job at portraying their respective characters.
Overall the film creates a great sense of what Christmas is like in somewhere as dark as the world of Batman as well as teaching you if you should ever see a giant present, there could just be a killer clown inside – Merry Christmas… – James Hadden
6. Trading Places (1983)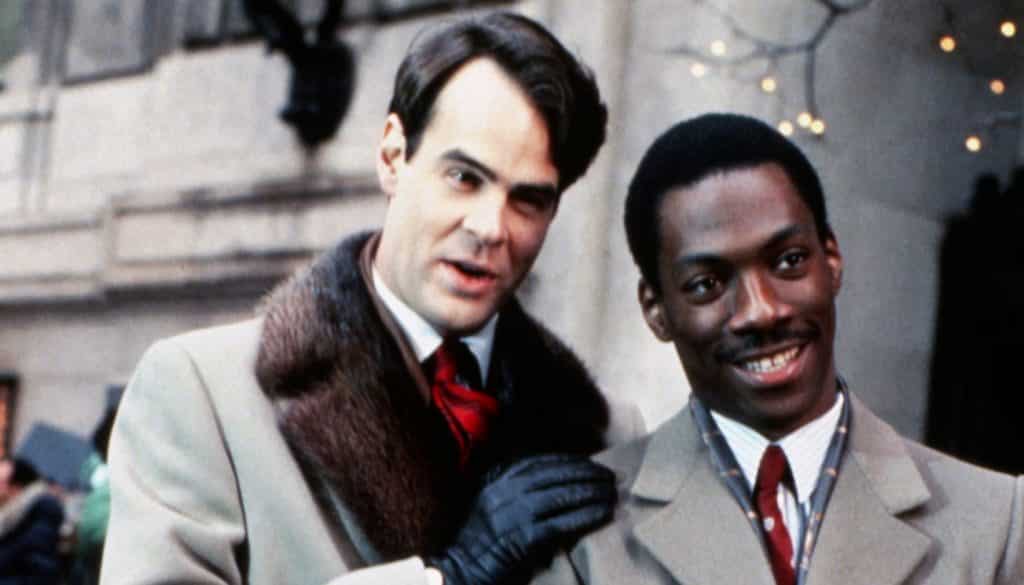 This is a great comedy to play during any awkward Christmas family gathering. Eddie Murphy and Dan Aykroyd are in top form and Jamie Lee Curtis only adds more to the comedy as these two swap places in the rag and riches department, only to get revenge on a common enemy in spectacular fashion.
Sure, the jokes can be dirty and crude, but that was the fun of the "don't give a f*ck" attitude that made films of the 80's so great. So gather around the TV and pop this bad boy in for everyone. This is will be more welcoming than that drunk relative that nobody really wanted to invite, but had to because they're blood. – Mark Salcido
5. Iron Man 3 (2013)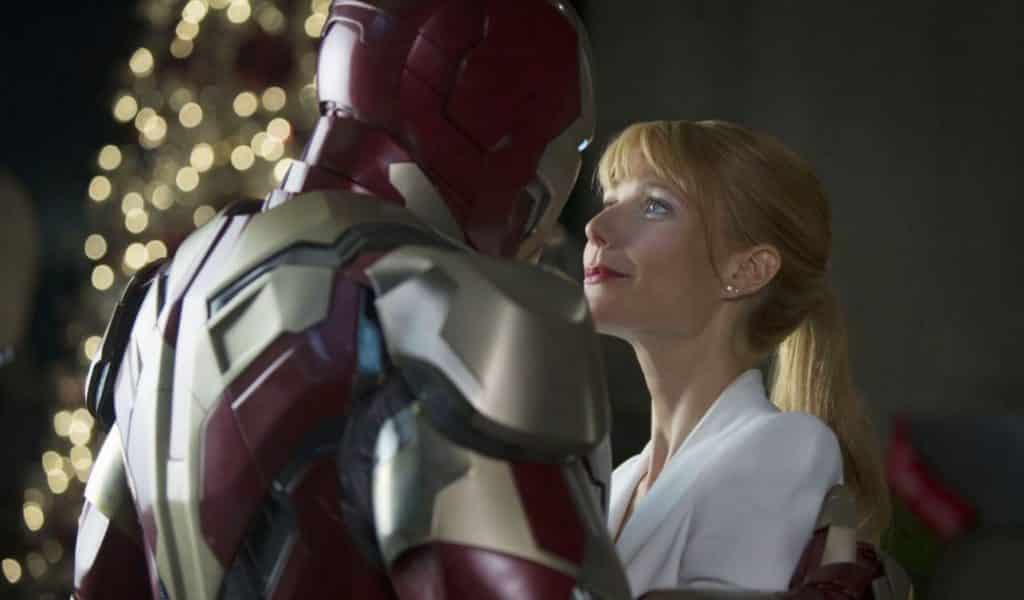 Director Shane Black has a flair for the Christmas festivities, often staging his films around the holidays. The case is no different for his endeavor in Marvel with Iron Man 3. While the film itself may have had audience's divided, there's no denying that Iron Man 3 can be and is a fun alternative holiday film.
At its core, the film shares the same morals as other classics like It's a Wonderful Life and How the Grinch Stole Christmas. The film is about one man learning through trails that what happens on the inside is who he truly is and how it impacts those around him. Robert Downey Jr. once again shines as the titular hero who must learn if the man makes the suits or if the suit makes the man. Either way, the film offers fun holiday festivities as well as a mighty punch. – Nate Arel
4. In Bruges (2004)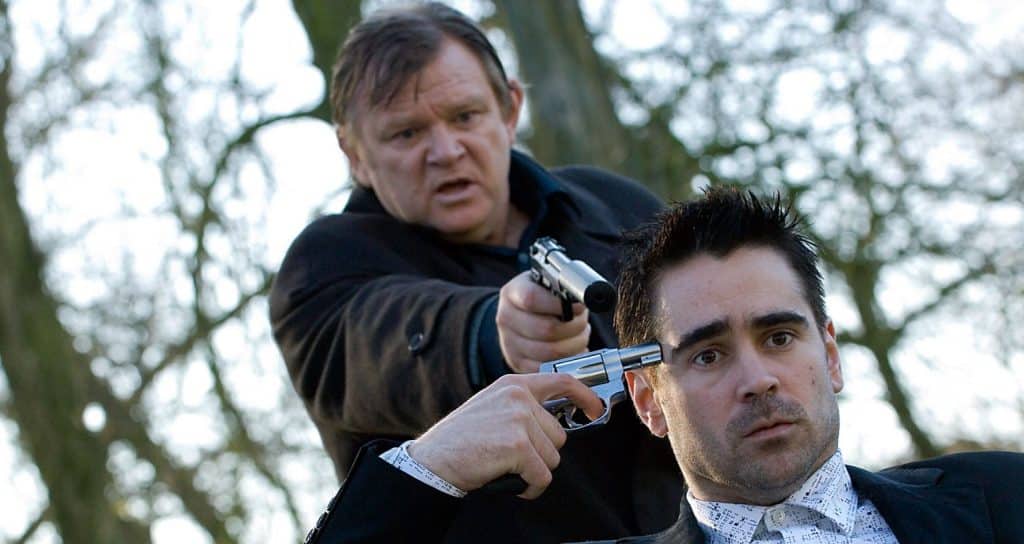 Martin McDonagh's dark comedy about two hit men laying low in Bruges (It's in Belgium) may not seem like a Christmas but seeing as it takes place over the Christmas period it has earned a place on our list.
After a botched assassination, two hit men, played wonderfully by Brendan Gleeson and Colin Farrell are sent by sweary crime boss Raph Fiennes to the fairytale-like town to hide out. What follows is a metaphysical debates, Angry Canadians and a Racist Dwarf. Everything you want in a holiday movie.
The film manages to somehow combine emotional drama and hilarious dialogue, thanks in part to the brilliant writing and directing from McDonagh, but also to the actors who create characters we instantly care about.
So if you're feeling in the festive visit be sure to check out In Bruges, oh and do make sure you see the swans – they are lovely. – James Hadden
3. Gremlins (1984)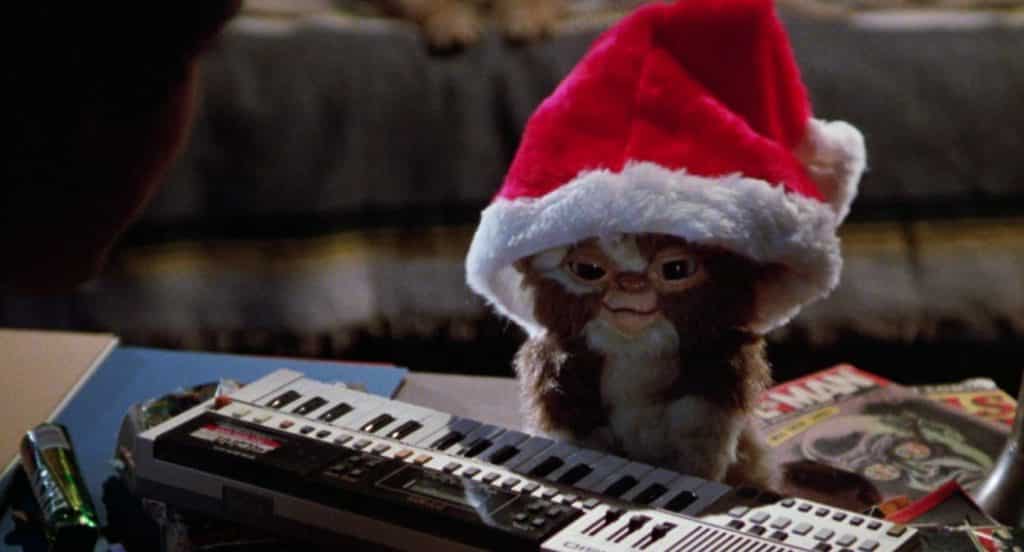 Taking place in a picturesque small town in America which looks like it's been ripped straight from a scene from It's A Wonderful Life, you wouldn't be wrong to think that Gremlins was going to be your run of the mill Family Christmas film. When you're first introduced to the adorable ball of fur that is Gizmo, it certainly seems that way.
Of course it doesn't stay that way, soon enough the horror begins as the titular creatures run amok, killing and causing mayhem in a manner similar to a 50's Sci-Fi. Gruesome and gory, albeit with a hint of dark comedy, the film was considered so violent at the time that it brought about a change in the rating systems for movies.
If you're looking for a Christmas film which is a bit darker, look no further than Gremlins, although be warned, a story told by one of the main characters may leave you without much Christmas cheer. – James Hadden
2. Die Hard (1988)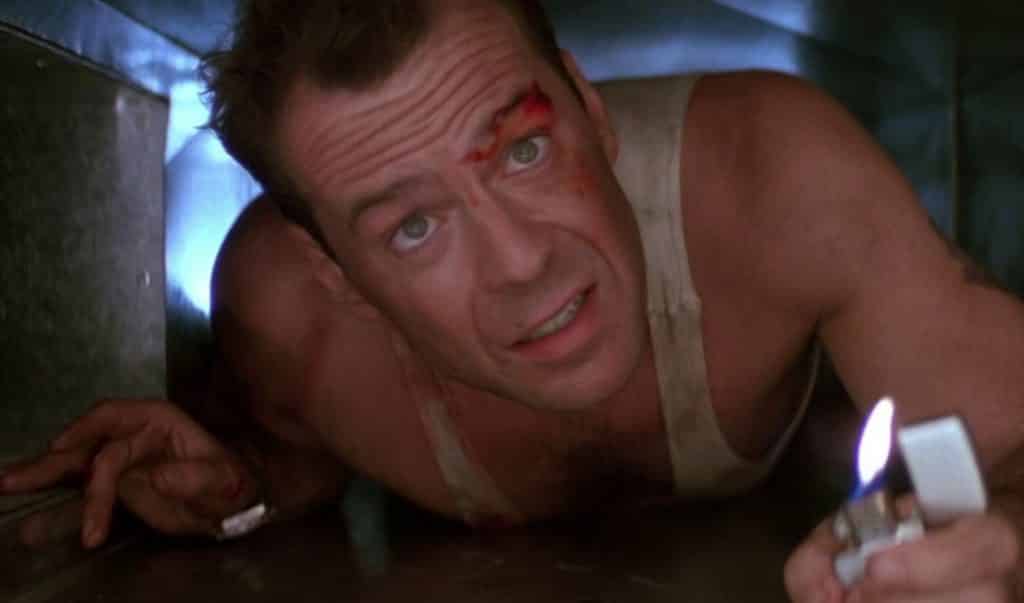 The film classic that is finally getting its due as a modern day Christmas classic, Die Hard is the go to film for those people looking for a different kind of festive. If you wish your Ho, Ho, Ho's came with a side of machine gun – then this is the holiday film for you!
The film stars Bruce Willis as the everyman stuck at the wrong place at the very wrong time. John McClain, Willis, just wants to have a nice Christmas party with his wife at her work. When Alan Rickman shows up with dastardly plans, it'll take this cowboy all his Christmas spirit to save the day. What follows is a modern day action masterpiece and an underrated holiday film! – Nate Arel
1. Kiss Kiss Bang Bang (2005)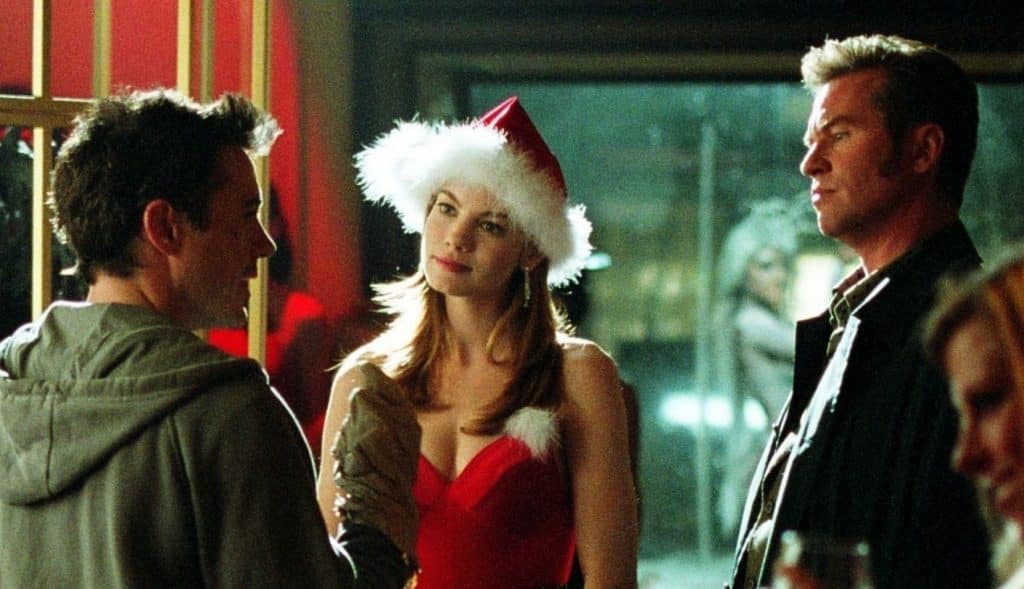 You've seen other Shane Black films on this list, so why not add another one? This is Black's directorial debut and he knocked it out of the park. The style and comedy of Robert Downey Jr. and Val Kilmer was a perfect mix with Shane Black's writing and direction.
The movie was so good that this would lead Shane Black to take on director duties for Marvel's Iron Man 3. It's a "who done it" murder mystery with fast pace comedy that keeps you guessing till the end. Enjoy yourself with this and that cheap holiday theme liquor for a good time. Your hangover will thank you. – Mark Salcido
Anything we missed? Anything you liked? Sound off in the comment section below!