News
Two Marvel Characters Were Cut From The DEADPOOL Movie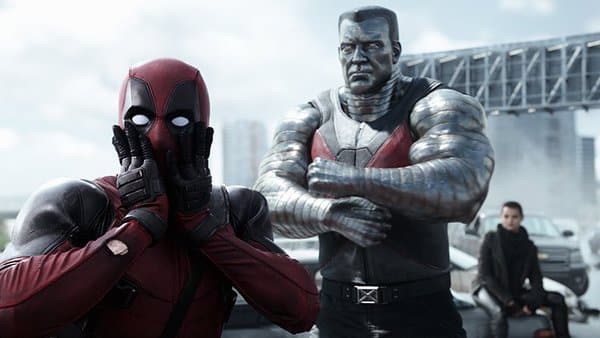 In a recent interview with Cinema Blend, the films screenwriters, Rhett Reese and Paul Wernick discussed the films script and what was cut from the finished film. The first character they reveal was dropped from the film was Patch, the proprietor of the mercenary dive bar known as the 'Hellhouse' where he also dispatches contracts to the patrons. Wernick revealed that this character was eventually merged with that of T.J Miller's Weasel. He explained:
Weasel basically assumed Patch's behind the bar job. A lot of it had to do with consolidating and budget and making sure that we focused on fewer characters and fewer scenes. For example, Weasel, became Weasel and Patch. He became the bartender.
The second character who faced the chop was a slightly more important character in Wade Wilson's origin story, Dr. Emrys Killebrew. In the comics Killebrew was the director of the program which gives Deadpool his powers, a role taken in the film by Ed Skrein's Ajax. Not only was the character dropped from the film, but a relatively large plot twist, with Wernick claiming:
Dr. Killebrew, basically, it was revealed at the end of the movie that Ajax wasn't the brains behind the operation. He was just a puppet to Dr. Killebrew, and Dr. Killebrew walks on screen and you think, 'Holy shit!' But ultimately that was a decision of just simplification and feeling like we need one core villain and one core villain alone. So we eliminated Killebrew. Some creative choices and some budget choices ultimately dictated which characters we used and how we used them.
Whether the door is left open for these characters to return in a sequel, should it receive one, remains to be seen – although we may have some indication when the film is released this Friday.
What do you think? Are you disappointed these characters didn't make the cut? Who would you like to see in the sequel? Let us know below!