News
BULLSEYE To Appear On Future Season of DAREDEVIL?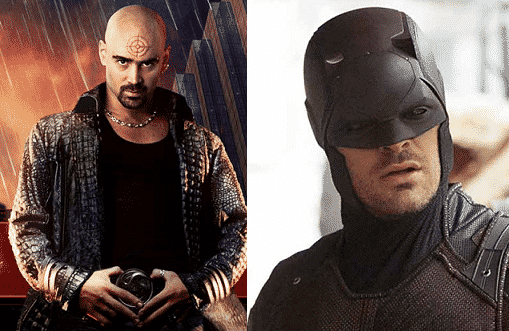 The second season of Daredevil hasn't even been on Netflix for a week, but that hasn't stopped leading man Charlie Cox looking at the future – more specifically who he would like to see the man without fear face-off against next season.
Whilst taking part in a conference with CinemaBlend, Cox revealed that  the foe he would most like to take on would be the assassin Bullseye. The Boardwalk Empire actor revealed:
'If we are fortunate enough to continue making the Daredevil series, I can't imagine doing a run of Daredevil where Bullseye doesn't show up at some point. It would be great to have him around at some point. Who would play that part I have no idea but I just think there's such an interesting, rich character there, and also of course, the history that Bullseye has with Karen Page is an interesting dynamic.'
The character is an important figure in the characters history, being responsible for many key events. He was previously played by Colin Farrell in the 2004 film Daredevil, but recent reports pointed to actor Jason Statham taking the role before he seemingly took himself out of the running.
It's still not known whether there will be a third season but in the meantime you can check out the first two on Netflix.
What do you think? Would you like to see the character appear? Who would you like to see in the role? Let us know below!