News
50 Cent To Star In The Next PREDATOR Film?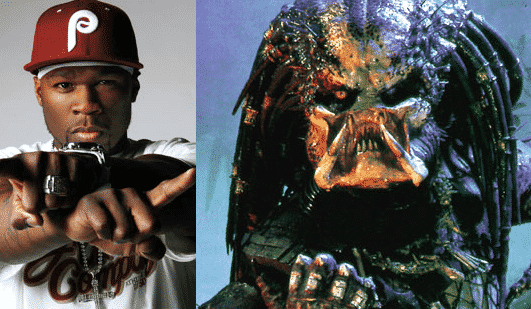 It sounds as though we may have our first prey actor to join Shane Black's upcoming 'reinvention' of the predator franchise, The Predator.
Rapper and Actor Curtis '50 Cent' Jackson has recently hinted that he would be starring in Fox's upcoming continuation of the franchise in two separate occasions. Speaking to Sirius FM's Shade 45, Mr Cent revealed:
'I'll be doing some new feature films and stuff like that too. I'll do Predator."
While in a separate interview with 99 Jamz UnCensored he explained:
'I'm working on some new projects. You heard of the movie Predator? I might be a part of that project this summer."
It certainly sounds like he has some insider knowledge on the situation and we have already heard that Shane Black has met with Arnold Schwarzenegger about reprising his role as Dutch from the first film, so It sounds as though the casting process has begun. We'll likely have confirmation before the films release March 2nd 2018.
What do you think? Do you think 'Fiddy' is a good fit? What type of character do you see him playing? Let us know below!