News
Spider-Man's Screen Time In CIVIL WAR Revealed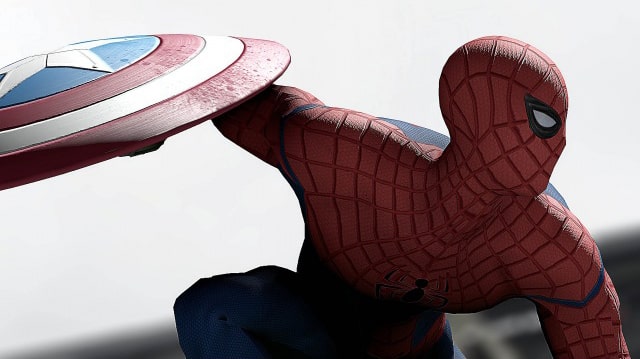 Now that early fan reviews are in, social media is starting to give us new information on Tom Holland's performance as Peter Parker/Spider-Man in Marvel's upcoming Captain America: Civil War. Fans were questioning whether we'd be getting a significant chunk of time for the web-head, or whether his appearance would be reduced to nothing more than a glorified cameo.

One specific detail that has been revealed was the amount of screen time Holland is actually seen in the movie. Now, thanks primarily to Twitter, we have a good idea of how many minutes we can expect to see the web-slinger:
@MarvelousRealm That's about right. Maybe 10 mins of Parker, a good 20 mins of Spidey.

— Mike Sampson (@mjsamps) April 9, 2016
The idea that we will be getting an entire half hour of Spider-Man hugely exceeded my own initial expectations for the character. With so much already going on in Civil War, it makes you wonder just how they will use Spidey (other than being the token 'Underoos') for a full 30 minutes. Could there be any set up for his own Marvel/Sony re-reboot? Or will his inclusion solely be related to the rifting superheroes?
Find out on May 6th, when Captain America: Civil War hits theaters!
Source: Twitter
Are you excited for this? Sound off below!