News
THE KILLING JOKE Will Officially Receive An R-Rating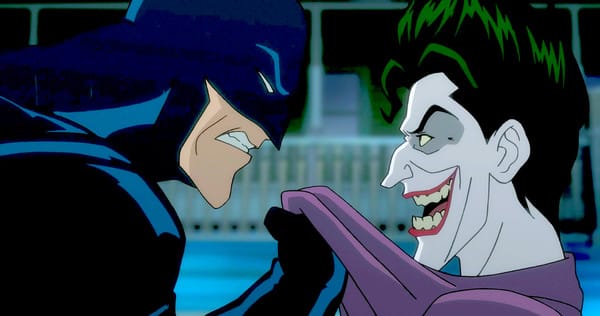 It sounds as though Batman vs Superman: Dawn of Justice won't be the only DC film to recieve the R-Rated treatment this year according to a new report.
A new report from Entertainment Weekly has revealed that this years animated film Batman: The Killing Joke will in fact receive the coveted R-Rating which was previously reported by comicbook.com last year. The confirmation came from President of Warner Brothers Animation & Warner Digital Series, Sam Register who revealed:
"From the start of production, we encouraged producer Bruce Timm and our team at Warner Bros. Animation to remain faithful to the original story — regardless of the eventual MPAA rating,' Before going on to explain 'The Killing Joke is revered by the fans, particularly for its blunt, often-shocking adult themes and situations. We felt it was our responsibility to present our core audience — the comics-loving community — with an animated film that authentically represented the tale they know all too well."
This will definitely allow the film to a lot closer to the Alan Moore's original 1988 comic of the same name, which is considered by many to be one of the essential story's for both The Joker and Batman. The film set to be released straight-to-DVD later this year, will see Kevin Conroy, Mark Hamill and Tara Strong reprising their roles as Batman, The Joker and Batgirl from Batman: The Animated Series respectively. Before that a lucky few will be able to check out the film at the San Diego Comic Con this July.
What do you think? Are you glad to hear this news? Will you be checking it out? Let us know below!