The Most Popular Marvel Characters In Each State According To New Poll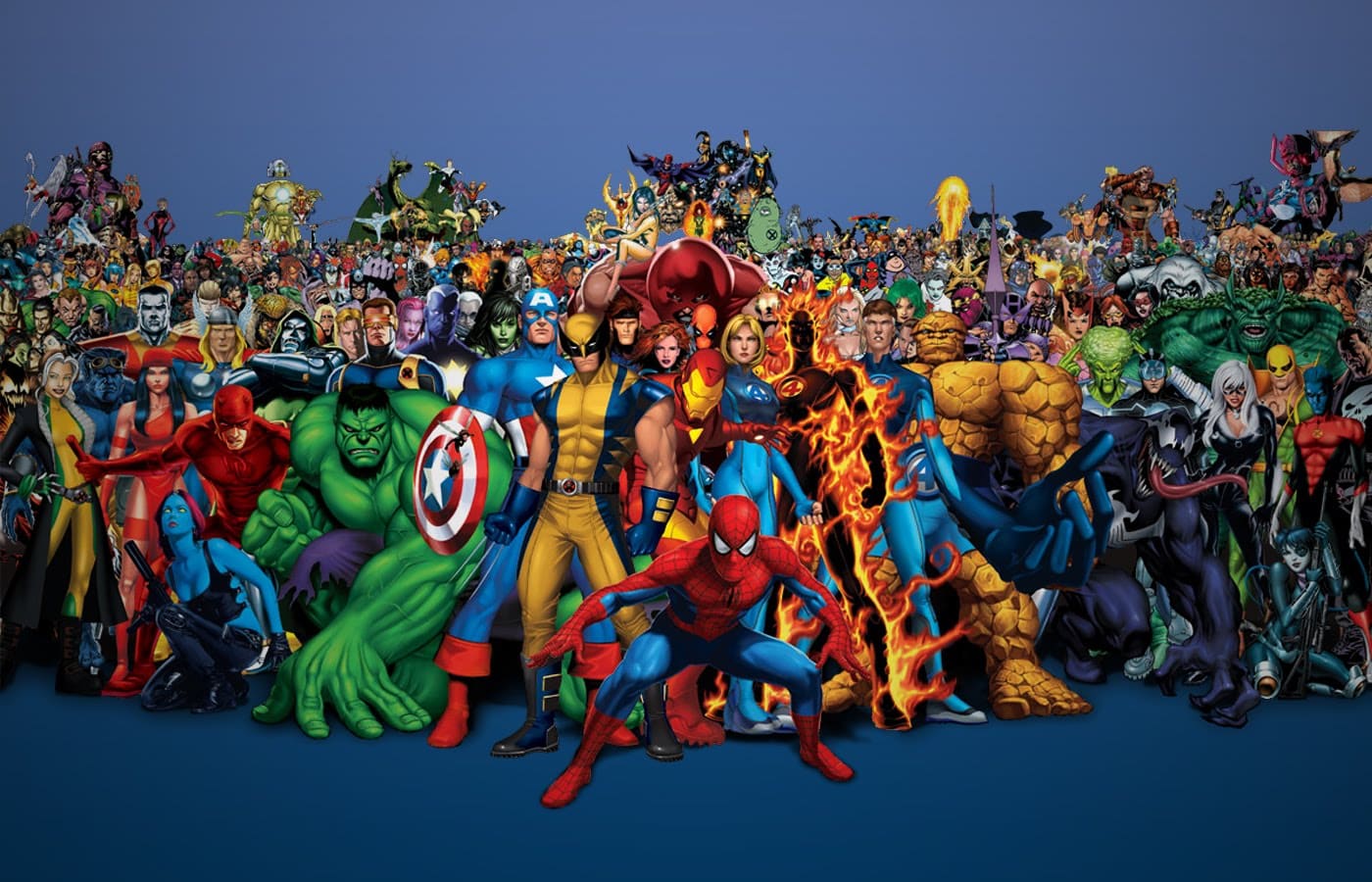 It's no secret that Marvel is the most popular comic book company (sorry, DC). Fanboys may nit-pick, but not a single movie in the MCU has flopped. I can't say that much for the Marvel movies produced by other studios. But what does that say when even multiple studios are producing your movies at the same time? Nowadays, you can ask a commoner, who hasn't read a single comic book, who their favorite superhero is. And chances are, they'll tell you a Marvel one. Sure, some might say Batman or Superman. But I'm sure the majority will say someone like Spider-Man or Captain America.
Ranker, a site known for creating polls, and then producing lists based off those polls, conducted a survey on the most poplar Marvel superheroes. Receiving more than 84,000 votes, the top ten were:
1. Spider-Man
2. Wolverine
3. Iron Man
4. Captain America
5. Hulk
6. Rogue
7. Thor
8. Deadpool
9. Daredevil
10. Silver Surfer
I'm surprised that Silver Surfer is on the list, since the only live-action movie he appeared in is almost a decade old, and was indeed a flop. Although, I would put him on my own personal list of Top 5.
Furthermore, they broke down what the top answer was by each state:
Alabama: Wolverine
Alaska: Iron Man
Arizona: Wolverine
Arkansas: Hulk
California: Spider-Man
Colorado: Gambit
Connecticut: Spider-Man
Delaware: Spider-Man
Florida: Deadpool
Georgia: Thor
Hawaii: Spider-Man
Idaho: Iron Man
Illinois: Wolverine
Indiana: Iron Man
Iowa: Wolverine
Kansas: Captain America
Kentucky: Spider-Man
Louisiana: Spider-Man
Maine: Deadpool
Maryland: Wolverine
Massachusetts: Spider-Man
Michigan: Captain America
Minnesota: Spider-Man
Mississippi: Wolverine
Missouri: Deadpool
Montana: Captain America
Nebraska: Doctor Strange
Nevada: Punisher
New Hampshire: Hulk
New Jersey: Spider-Man
New Mexico: Wolverine
New York: Captain America
North Carolina: Hulk
North Dakota: Spider-Man
Ohio: Captain America 
Oklahoma: Spider-Man
Oregon: Wolverine
Pennsylvania: Iron Man
Rhode Island: Captain America
South Carolina: Thor
South Dakota: Deadpool
Tennessee: Colossus
Texas: Spider-Man
Utah: Deadpool
Vermont: Hulk
Virginia: Captain America
Washington: Spider-Man
West Virginia: Wolverine
Wisconsin: Hulk
Wyoming: Wolverine
Living in Missouri, I can vouch for their answer. Since the movie was released, only thing anyone wants to talk about at work is Deadpool. But growing up in Nebraska, I'm surprised anyone knew who the hell Doctor Strange was. I'm sure the trailer for the upcoming movie had something to do with that.
Back when Stan Lee ran the company, he held the campaign, "Make Mine Marvel." Congratulations, Stan, you've made that a reality.
Source: CinemaBlend