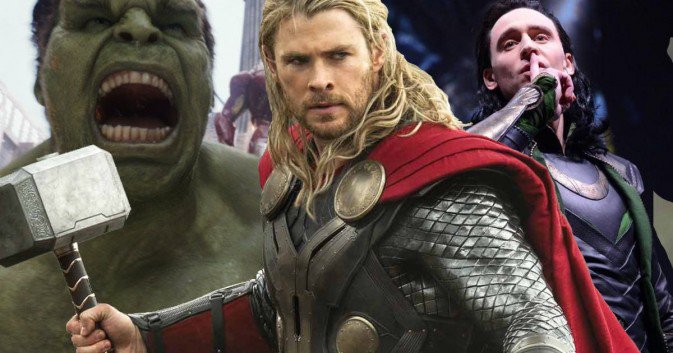 Remember that party scene in Avengers: Age of Ultron? You know, the one where they entertained a bunch of veterans, including Stan Lee; "Ex…cel…sior…" There was that part when Tony and Thor are talking about their girlfriends, and their absence from the picture. Those who've watched Captain America: Civil War know the further fate of Tony and Pepper's relationship. But if you saw Thor: The Dark Work, you'll notice that the Thunder God returned to his girlfriend, Jane Foster (Natalie Portman) at the mid-credits scene. In Age of Ultron, it seemed that their relationship was fine. But I wasn't buying it.
Marvel Studios CEO, Kevin Feige spoke with Empire Film Podcast about Civil War and the future of the MCU. He was asked if the rumors of Portman's absence in next year's Thor: Ragnarok were true, in which he responded, "I can confirm that, yes."
He went on to explain that there were "many reasons…..many of which are in the film so you will see that. There are only a couple of scenes on Earth in this movie. 80 to 90 percent takes place in the cosmos……Tonally and geographically there are a lot of different planets outside of the nine realms that we visit in Thor: Ragnarok."
While it's no secret that Thor and Hulk will go on a cosmic road trip, that sure is a fancy way of saying the actress who ditched Darth Vader for the Avenger did not get the gig. When reprising Jane for The Dark World, it was said that she threw a fit about her obligations in her contract.
Also, it is said that Valkyrie will make appearance. In the comics, besides Jane and Sif, she was another love interest of Thor's.
Neither Thor nor Hulk were in the recent Captain America: Civil War. But you can see them in Thor: Ragnarok, on November 3rd, 2017.
Source: CinemaBlend