News
The CW Announces Premiere Dates For SUPERGIRL, THE FLASH, ARROW and LEGENDS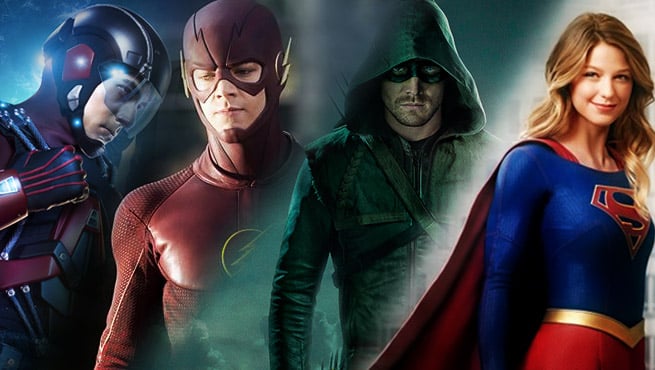 After that intense season finale of The Flash, I'm sure fans are anxious for the next season to pick up where it left off. I know I sure am. Also, I'm curious to see who will be part of the Justice Society, after their presence was made known in the Legends of Tomorrow season finale.
The CW has announced the fall lineup, and the dates they will premiere, for the Arrowverse:
Supergirl (Season 2): Monday, October 17th
The Flash (Season 3): Tuesday, October 4th
Arrow (Season 5): Wednesday, October 5th
Legends of Tomorrow: Thursday, October 13th
So it looks like first will be Flash and Arrow. Then Legends of Tomorrow (with a full season, after their first half-season) will join the following week. The newest member of the family, making her move from CBS, will jump in the next week. After they all make their premieres, we will have an Arrowverse show every night from Monday to Thursday.
It's too bad Constantine hasn't been picked up just yet. If he had his old time slot from NBC, that would be a show every night of the week (minus the weekends, of course).
This, though, is only the dates for CW's DC shows. The other comic book shows on their docket, iZombie (Vertigo) and Riverdale (Archie), have yet to be announced.
Source: TheCW