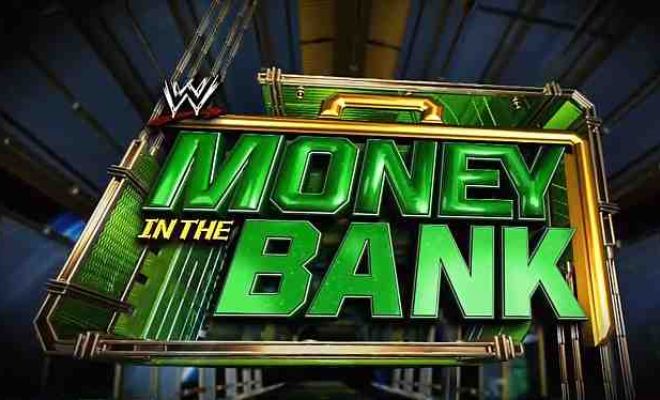 WWE's next pay-per-view, Money in the Bank, has the chance to be something truly special. But in order for WWE to fully capitalize on the show and make it everything it needs to be, there are a few things they need to do. So, let's break down the 5 things that need to happen at Money in the Bank 2016.
Give more details on the Brand Split


When WWE announced the return of the brand split with Smackdown going live starting July 19th, fans have been debating whether this was a good move or a bad move for the company. What fans can't debate is the serious lack of official information they have been given regarding the split. WWE continuously skirts around the topic in terms of bringing new information forward as to how the landscape will look.
Rumors suggest that this is because the WWE themselves don't know how it will look. Regardless, when MITB airs, it will officially only be a month away from the split so fans need to start getting some concrete information regarding the impending split. Now, I'm not suggesting a 20 minute long Stephanie McMahon promo, Lord knows we've had enough of those to last a lifetime. Whoever giving some information or clues that fans want to hear could help boost excitement for the split. If nothing else, WWE needs to officially announce when and how the roster will be split.
The Club dominates the Tag Team Championship Match


At Money in the Bank, four different tag teams will compete for the Tag Team Championship: Enzo and Cass, The Vaudevillains, The Club, and the current champs The New Day. This is the perfect opportunity to truly showcase how much of a powerhouse The Club can be. After being used as cronies for Roman Reigns to easily beat down week after week, The Club desperately need to restore their credibility. One of the best ways to go about this is to decimate every other team they come across which they will have a chance to at Money in the Bank. Now, I don't think they will win however nor should they, at this pay per view anyway. The Tag Team Titles are definitely in their very near future as they will more than likely end the New Day's incredibly long title reign. What needs to happen is The Club destroying all teams but New Day retaining via fluky shenanigans setting up The Club vs New Day for the Tag Titles next month with The Club clearly standing head and shoulders above all other competition.
AJ Styles beats John Cena


Like his buddies in The Club, AJ Styles desperately needs a win after after his two month feud with Roman Reigns hurt his credibility. Since debuting at the Royal Rumble this year, AJ Styles has only one PPV win at Fastlane in February so he is very much due for a win. The problem is that he jumps from a feud with Roman Reigns, the top guy of the company for better or for worse, to John Cena, the face that runs the place. This puts AJ in a tough spot because as fans know Cena doesn't lose very often and he almost never loses a feud. However, I expect Styles to win in convincing fashion against Cena at Money in the Bank as he should. There is nothing else Cena needs to accomplish in WWE and needs to starting putting guys over, especially with the brand split looming in the coming weeks. WWE needs to have Styles win and establish himself as a major heel in the company, something it desperately needs.
Dean Ambrose wins the Money in the Bank Briefcase


This years MITB has a lot of intriguing possibilities and is sure to be the match of the night due to the talented performers involved. However, when looking at who could actually walk away with the briefcase there's only really two candidates: Kevin Owens and Dean Ambrose. Let's look at the entrants. Del Rio and Jericho? Just no. Cesaro? As much as the fans love and embrace him, I don't see Cesaro as anything more than a midlevel champion so long as Vince McMahon is in charge. Sami Zayn is still fairly new to the main roster and while it would be a nice surprise to see him win, the briefcase gimmick doesn't fit as well with his underdog gimmick. Plus there is still more money to be had with his feud with Kevin Owens (We'll come back to that). Which leaves Kevin and Dean. Kevin seems to be the odds on favorite however, I see more story opportunities with an Ambrose victory. WWE has wanted a SHIELD angle leading to a match for a while and with the briefcase and Roman and Seth feuding, they have a means to do so while telling a good story, which will probably still fail to get Roman over (We'll get to that in a minute). What needs to happen is Kevin has his finger tips on the ladder when Sami comes along and knocks Kevin off. While those two brawl on the outside, Ambrose sneaks in to grab the briefcase. This keeps the Owens-Zayn rivalry going and puts Ambrose back in the main event spotlight.
Sow the seeds for a double turn


WWE has a major story angle that just fell in their lap with the return of Seth Rollins from a major knee injury. If they choose to capitalize on that angle is up to them but for the future of the company, the need to go the double turn route. For months on end, Roman Reigns has not been getting the reaction Vince McMahon and company want of him, trying everything in the book to get him over all to no avail. Roman has been booed out of every arena every week, prompting backstage to turn down the crowd mics and editing video segments to twist fan perception. Along comes a returning Seth Rollins who upon his return got a thunderous fan reaction and support. However, WWE decided to keep him heel………..for now.
The smartest thing WWE can do now is turn Roman heel and Seth face if nothing else the crowd will already be doing it. The interesting thing is WWE may subtly be going this route. One week for Raw, neither man was there, most likely to avoid the boos, and instead video packages for each man were presented. To anyone that saw it it's easy to see that Seth's package was much more emotional and compelling and almost came across as a babyface package with footage of his childhood dream of being champion and the hard journey back to the ring.
On the other hand, Roman's was a straight forward "I'm the champ and no one can stop me" type of thing, which is bizarre for creative to have us almost cheer for "the villain". Unless WWE has something up their sleeve and are planning on reversing the roles. Don't expect it to happen overnight or for Seth to win at MITB but the seeds for a double turn need to happen will Reigns fighting more aggressive and being cold to the crowd and Seth being less cowardly as well as using more of his high flying ability. WWE may still want Roman to be "The Guy" but its clear who the fans are rallying behind and WWE needs to listen to the crowds more than ever.