News
Nicolas Cage Spends Millions On Comics at Comic Con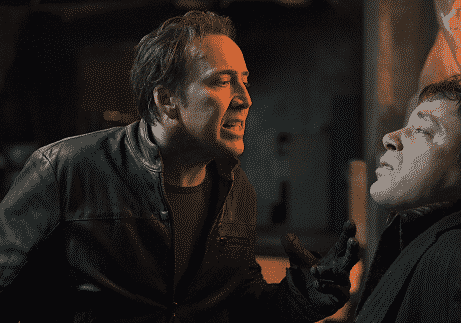 We here at ScreenGeek.net are so in love with Nicolas Cage that we'll even cover his shopping trips. Call it an obsession if you will.
Ran into the one and only #nicolascage while at @AmazingComicCon #LasVegas He purchased a Ghost Rider painting. pic.twitter.com/JNvuQvGBxt

— Ron Bird (@RonBirdArt) June 18, 2016
The Greatest Living Human showed up as a fan at Comic Con this weekend to build up his comic book collection. Word is that the actor spent upwards of a million dollars at the convention for some rare comic books.
When Nicholas Cage buys rings at @AmazingComicCon, their Lantern rings. #Naturally #ALVCC pic.twitter.com/eKEiUVigiD

— Parks And Cons (@ParksAndCons) June 18, 2016
Ever humble, he also reportedly purchased a Ghost Rider painting for something like five grand.
Cage was a well known comic geek back in the day having sold his rare collection for $1.6 million back in 2002. Looks like he's back in the collecting game now and we'll see if he locates some cool stuff on his travels.
Cage will next be seen in the WWII epic USS Indianapolis: Men of Courage presumably sometime this year.
Source: BleedingCool.com