Gladiator HULK Armor For Thor: Ragnarok Revealed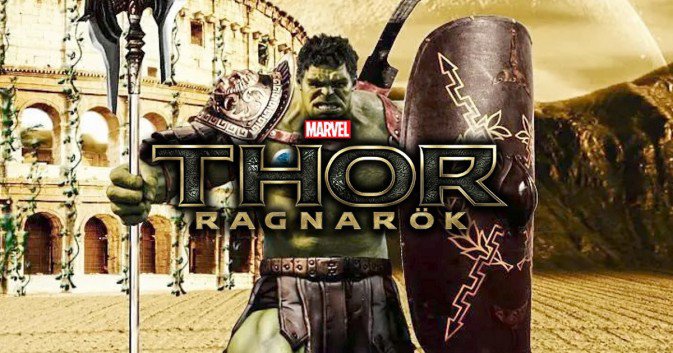 At this point in time, it's pretty much assumed by everybody and their dog that the upcoming Thor: Ragnarok will loosely adapt the 2006 story arc 'Planet Hulk' but now, it looks like we may have our confirmation as fans have noticed some familiar looking props on hand at this years San Diego Comic Con. Read on to find out what they are.
That's right, the not-so-jolly green giant will be sporting the Armour he donned whilst fighting in the Gladiator arena on Sakaar. The armour will be on display on the Marvel stage this weekend, but the first look came courtesy of Agent M, Ryan Penagos on his official Instagram which you can see below:
The props on display include the Shoulder plate he wore, a Gladiator helmet, his Warhammer and another strange piece of alien tech. Many of these pieces will be instantly familiar to fans of the storyline. Based on the information given, it's assumed that Jeff Goldblum's character The Grandmaster will be responsible for the Hulks current predicament, which gives the impression they won't be sticking to comics 100%.
Hopefully the Marvel panel in Hall H this afternoon will reveal some more details about the upcoming threequel. Be sure to follow the page for all the updates. Thor: Ragnarok will hit theaters November 3rd, 2017.
What do yo think? Do you like the look of the armour? Are you disappointed we won't be seeing another solo outing for the character? Let us know below!