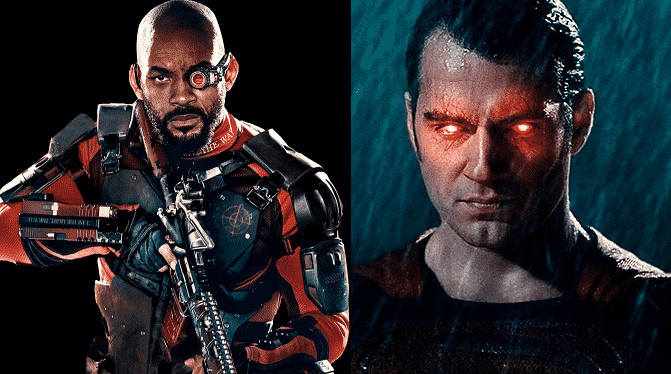 Celebrities often appear at ComicCon, usually on scheduled panels promoting their upcoming films, or prearranged meet-and-greets with fans.
However, every now and then, they manage to disguise themselves, so they can sneak in undetected and enjoy the convention as part of the crowd.
Superman himself, Henry Cavill, managed to do just that, hiding his chiseled mug behind a V for Vendetta-style Guy Fawkes mask. He met and took pictures with several unsuspecting fans, before deciding to troll his fellow DCU star, Will Smith. Suicide Squad's Deadshot was sitting on a meet-and-greet panel for the film when a masked fan came up for a picture. As soon as the flash went off, Cavill pulled off his mask, scaring the hell out of Smith, who looked at his adoring fan only to find a fellow CBM superstar:
Amid the work of promotion, and the seriousness of the DC Universe thus far, it's nice to see two of its biggest stars being silly and having a great time at the world's biggest genre convention.

I hope to see these two share the screen one day! How about you? Tell us below!
Source: Henry Cavill