Is wrestling legend Goldberg headed back into the ring? Several hints have popped up lately. First, he was included as a playable character on WWE 2K17, despite having been out of action for more than a decade.
Now there's this. Brock Lesnar seems to have his panties in a twist over the fact that Goldberg's presence is stealing the thunder he expected to receive as the game's coverboy. Paul Heyman, doing what he does best, issued a condescending, backhanded compliment to Goldberg. "I think everyone should stand up and applaud Bill Goldberg for being a supporting player in the video game that stars the beast, the conqueror, Brock Lesnar!"
I've got a special message for @Goldberg regarding #WWE2K17. @WWEgames @HeymanHustlehttps://t.co/SMuc295Fc3

— Brock Lesnar (@BrockLesnar) August 16, 2016
Lesnar, monosyllabic as always, kept it short on his end, simply saying "Hey Bill, you're next." (For those unaware, "You're Next" was Goldberg's trademark threat to his opponents.)
Goldberg didn't back down:
Keep dreaming kid….RT @WWEgames: #WWE2K17 cover star @BrockLesnar's calling out pre-order … https://t.co/V1QUhQLqtU

— Bill Goldberg (@Goldberg) August 15, 2016
Ironically, Goldberg's final match in a WWE ring was against none other than Lesnar. One would think these two human mountains would have put on a towering performance, but to every fan's disappointment, that was not the case. Both men were retiring after the match (Lesnar would go on to become a UFC fighter; Goldberg, so far, has remained retired), and neither was willing to put forth the effort that would be necessary to swat a fly, let alone put on a classic match. Sadly, I remember watching that match. It was on pay per view. Wrestlemania XX. I wanted my $34.95 back. (Yes, once upon a time, PPV was actually affordable.)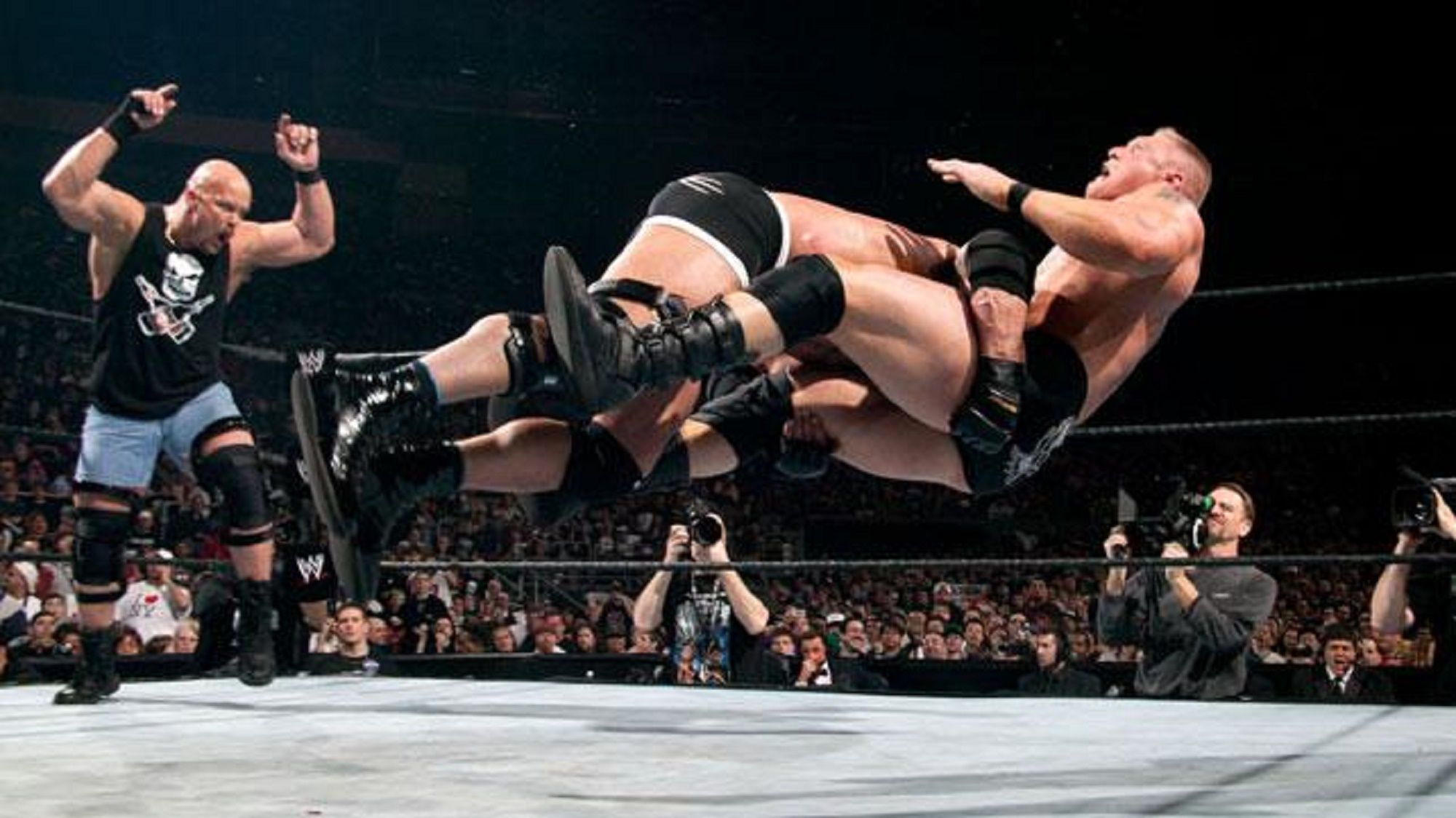 You may be asking yourself, if they put on a shit show a dozen years ago, why should we care now? The answer lies in the potential. Both men are still in better shape than you or I. A rematch could be the classic we hoped to see in 2004. Redemption has a pretty strong allure, so I think there's a good chance we could be in for one hell of a fight.
What do you think about all this drama? Let us know in the comments!
Source: WWE