News
Rumor: Trailer Release Dates Revealed For Spider-Man: Homecoming, Justice League and Star Wars: Episode VIII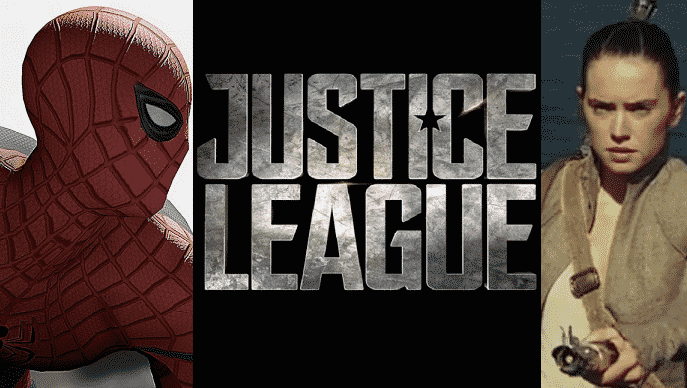 We were already treated to our first look at next years upcoming superhero team-up film, Justice League, back at Comic Con in July. But a recent rumor seems to indicate that we could be seeing the next trailer sooner than we thought. Read on to see what it is.
An image uploaded to the DC Cinematic page on Reddit supposedly shows a glimpse at a schedule for several upcoming trailers including the first official trailer for Justice League. According to the image, which you can check out for yourself below, the trailer is set to debut December 27th.

While there isn't any evidence to the authenticity of this document, it would certainly be a good way to round out the year. Especially if it gives us our first look at the film's antagonist, Steppenwolf or Even a better look at the team in action. If the list accurate it also confirms that we'll be seeing our first trailer for Spider-Man: Homecoming and Star Wars: Episode VIII on October 15th and December 20th respectively.
Justice League is set for release November 17th, 2017.
What do you think? Do you think we'll be seeing the trailer in December? Is this too soon? Let us know below!