Featured
Exclusive: New Fan Made Concept Art Imagines Karl Urban's DREDD vs. Judge Death
Dredd. The film continuation that pretty much every comic book fan wants to see made but hasn't come to fruition just yet. The movie already has a pretty giant following but because of its performance at the Box Office (made $13 million domestically and $41 million worldwide) a follow up hasn't gotten off the ground.
If you all remember, Deadpool was only made because there was some test footage leaked that generated so much buzz, it gave Fox no choice but to greenlight the movie. So, I got to thinking.
While we probably won't get any leaked test footage or anything of that matter, with all of the concept art for Marvel and DC being released as of late – I thought it would be cool to see what a potential showdown between Judge Dredd and Judge Death would look like. After all, Dredd fans have been waiting for this for ages, right?
Art of George came up with this for us – and I don't think any of you will be disappointed: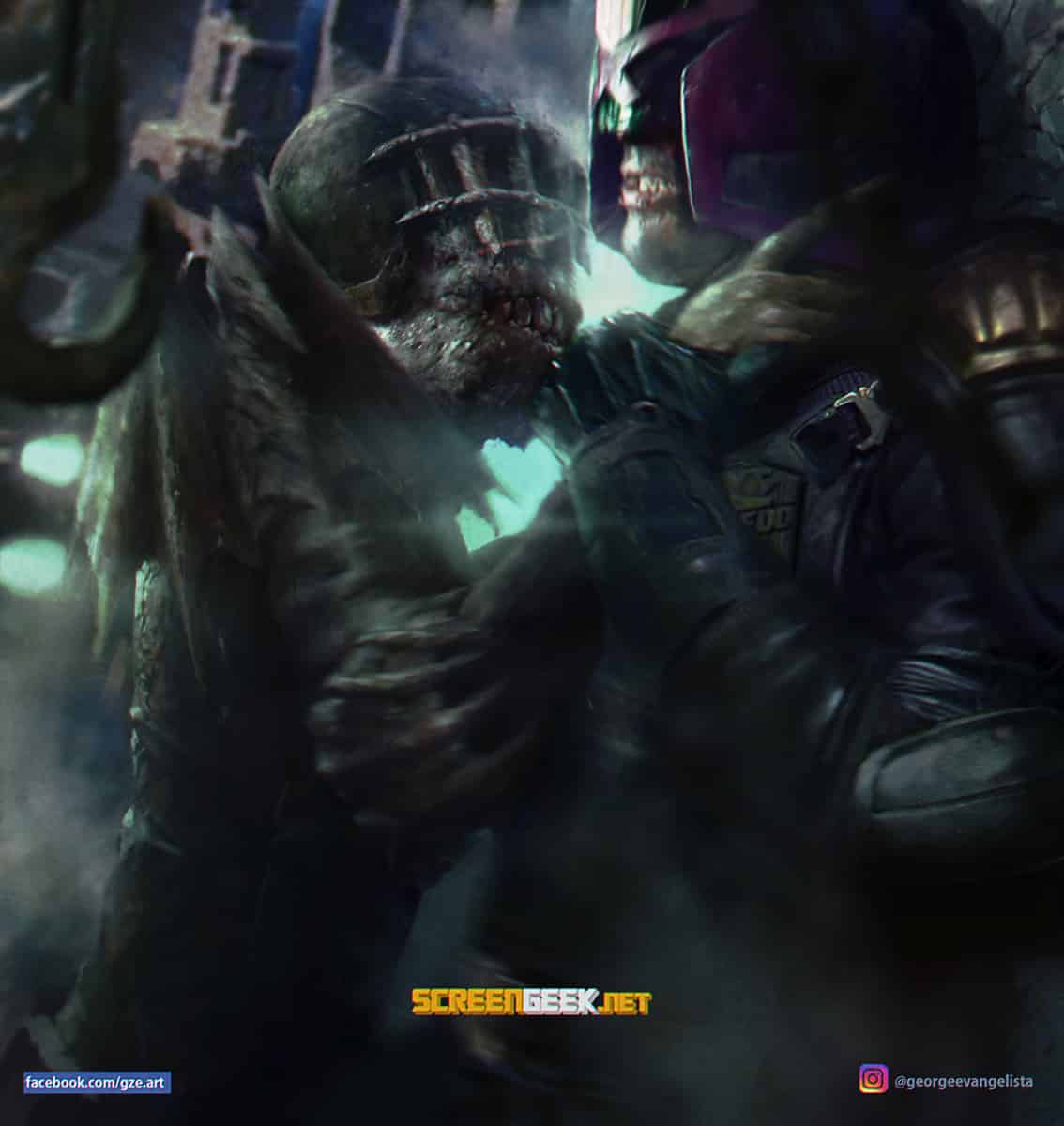 Pretty awesome, isn't it? Here's hoping the fan made concept art will get some buzz going and give us the continuation of Dredd that we all want – and deserve.
Be sure to sign the official 2000 AD petition here – it already has nearly 200,000 signatures! And remember to give Art of George a follow.
What do you think of the concept art? Tell us below!