The State of Marvel and DC Television Moving Forward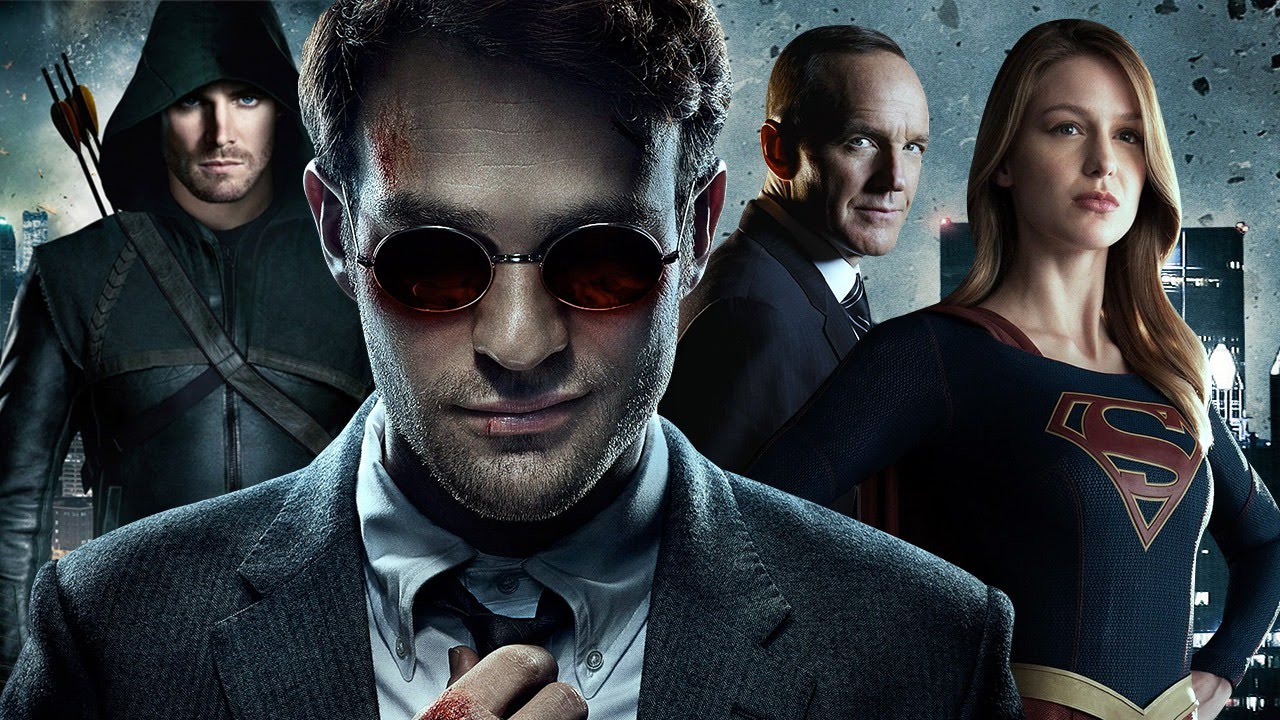 The new Marvel/DC TV season will soon be upon us. Expectations from fans are high for the future of their favorite comic book shows.
Luke Cage will be hitting Netflix at the end of September and is eagerly anticipated. The trailer has helped to wet the appetite and here's hoping that Jessica Jones will do a cameo. It's a shame she won't get a second series for a while. Iron Fist will follow Luke Cage and these are both characters that fans are excited to see brought to life in a live action show. With the huge success of Daredevil it's no surprise that more of these shows will follow. Thank god The Punisher is getting his own series in the near future. What a revelation the casting of that character turned out to be and his unforgettable appearances in Daredevil season two.
Meanwhile the network Marvel show, Agents of S.H.I.E.L.D., has been a mix bag. The Inhumans storyline has been interesting and the fact that Marvel have removed their slated Inhumans film from their schedule will most likely mean these Kree/human hybrids will be sticking around on the small screen for a while. The introduction of one of the versions of the Ghost Rider character in season four will hopefully help to elevate the show. Let's all be grateful that they are not using Johnny Blaze and hopefully he will get his own Netflix show at some point.
It's a shame to say goodbye to Agent Carter after only two seasons. They could have done one more and praise should be given to Hayley Atwell for her portrayal of the character. As for Marvel's Most Wanted I think it's best that that show never even got to series because it would most likely have been awful.
On to DC – with praise be to Rao that Supergirl has been moved to The CW. It was the best move for everyone concerned, especially seen as it was created by the same folk who have brought us the other three amazing DC shows. The first season of Supergirl had some good points but it felt like watching Buffy The Vampire Slayer at times. Now that she is officially part of Arrowverse, even if it's Earth 3, Supergirl should get a well needed make over and slightly darker edge. Only slightly as the Man of Steel himself will appear in season two. The costume doesn't look too bad but I don't think we should expect too much from this version of Superman. However, we could all be pleasantly surprised. On a final note get rid of Ally Mcbeal!
The Flash had a superb second run and the third looks like it is shaping up nicely. Grant Gustin has done an awesome job and would have done just as good in the cinematic version. More great villains for season three please.
Arrow season four sucked. Damien Darhk was one of the worst villains ever. The actor who played him is a very good actor but the character was just underwhelming. Felicity has been a great part of Arrow but I feel she needs to go now. It's a shame that Laurel Lance and Oliver didn't get it on again but at least there is a new Black Canary to look forward to this year. The mayor/vigilante dynamic should make for an intriguing fifth year for Mr Queen and co.
As for Legends of Tomorrow the first trip was hit and miss. There were some great episodes, such as the Jonah Hex story. Speaking of Hex lets have an Amazon series for him please. LOT also had some very poor episodes. Vandal Savage was not such a bad villain. The actor did a decent job but maybe this role could have been cast better. It doesn't bode well that season two will have Damien the dull Darhk in it. If they keep the characters interesting enough, the show should survive.
We are living in a fantastic age of comic book material on the small screen. Encore, encore!!!
What do you think? Tell us in the comment section below!