News
First Footage of GHOST RIDER In Agents of S.H.I.E.L.D. Released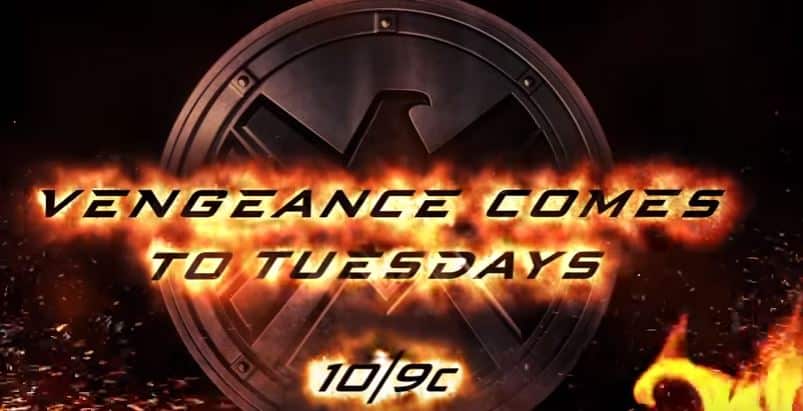 Johnny Blaze, the Ghost Rider, hasn't had the most stellar live action portrayals in the past. Sony first attempted to bring the Spirit of Vengeance to the big screen in the 2007 film Ghost Rider to mostly negative reviews from critics and fans of the character. This was followed up five years later with Ghost Rider: Spirit of Vengeance which was met with even worse critic and audience reception. While the films could arguably be seen as something of a "so bad they're good" charm, mainly thanks to Nicolas Cage's absolutely insane performance as Johnny Blaze (especially this gem of a scene: https://www.youtube.com/watch?v=d6xU-jmekpM), many would agree that neither film does a good job at representing the character.
After the sequel failed to bring in the box office numbers Sony was hoping for, a third film seemed unlikely and with Cage expressing no interest to return, the film rights for Ghost Rider went back to Marvel in 2013. However, Marvel Studios President Kevin Feige stated that there were no plans to make a Ghost Rider film for the Marvel Cinematic Universe.
This is where Marvel's Agents of S.H.I.E.LD. series steps in. The successful television series will be entering its fourth season on September 20th and among other news of where the series is going, one interesting tidbit would be that of Ghost Rider's entrance into the series, with actor Gabriel Luna playing the Robbie Reyes version of the character.
Today, a promo was released depicting cell phone footage showing a small glimpse of a car driving away while someone exclaims "That's him!" followed by the fiery message of "Vengeance comes to Tuesday".
While the Ghost Rider himself is unseen in the clip, the use of fire and the ominous text in the end left little room for doubt. They're building up the Spirit of Vengeance for his Marvel Universe debut, leaving how he will look up to the speculation of the viewers until he appears properly in his debut episode.
As fans continue to speculate how this Ghost Rider will fit into Agents of S.H.I.E.L.D. and potentially the MCU, they all await the new season and hope to finally see the Ghost Rider they've all been waiting for.
What do you think of this? Tell us below!