News
First Pictures of SHOCKER From Spider-Man: Homecoming Surface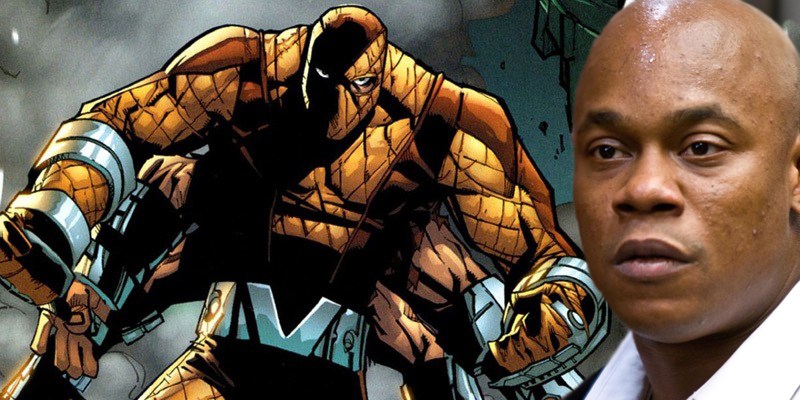 A couple of weeks back a rumoured cast call sheet from the upcoming Marvel film, Spider-Man: Homecoming was leaked online. This call included the revelation that actor, Bokeem Woodbine was actually playing Herman Schultz aka The Shocker in the film as a secondary antagonist to Michael Keaton's Vulture. While this has yet to be confirmed by the studio, some recently released set pictures seem to have the answer. Read on to find out more.
The set pictures have found there way onto social media site Instagram and gives us a pretty good look at what appears to be the character in costume. While it isn't clear who is in the costume it does seem to add some legitimacy to that leaked call sheet.
While the costume itself looks very makeshift, it is very much inspired by the characters comic costume, right down to the gauntlets he wears to create vibration air blasts. It's rumored that this is in fact an early version of the characters suit, with a later version being supplied by Phineas Mason, better known to fans as The Tinkerer. In the comics The Tinkerer is known for supplying the criminal underworld which much of its tech. Orange is the New Black actor, Michael Churnus was confirmed to be playing Mason in the upcoming film.
Hopefully we'll see some more of the character on set in the coming weeks. If not, we can see him tangle with Tom Holland's titular hero when Spider-Man: Homecoming swings into theatres July 7th 2017.
What do you think? Do you like the characters look? Do you think he is a good choice of secondary villain? Let us know below!
Source: Instagram