News
Upcoming BOOSTER GOLD Movie Won't Be Connected To DCEU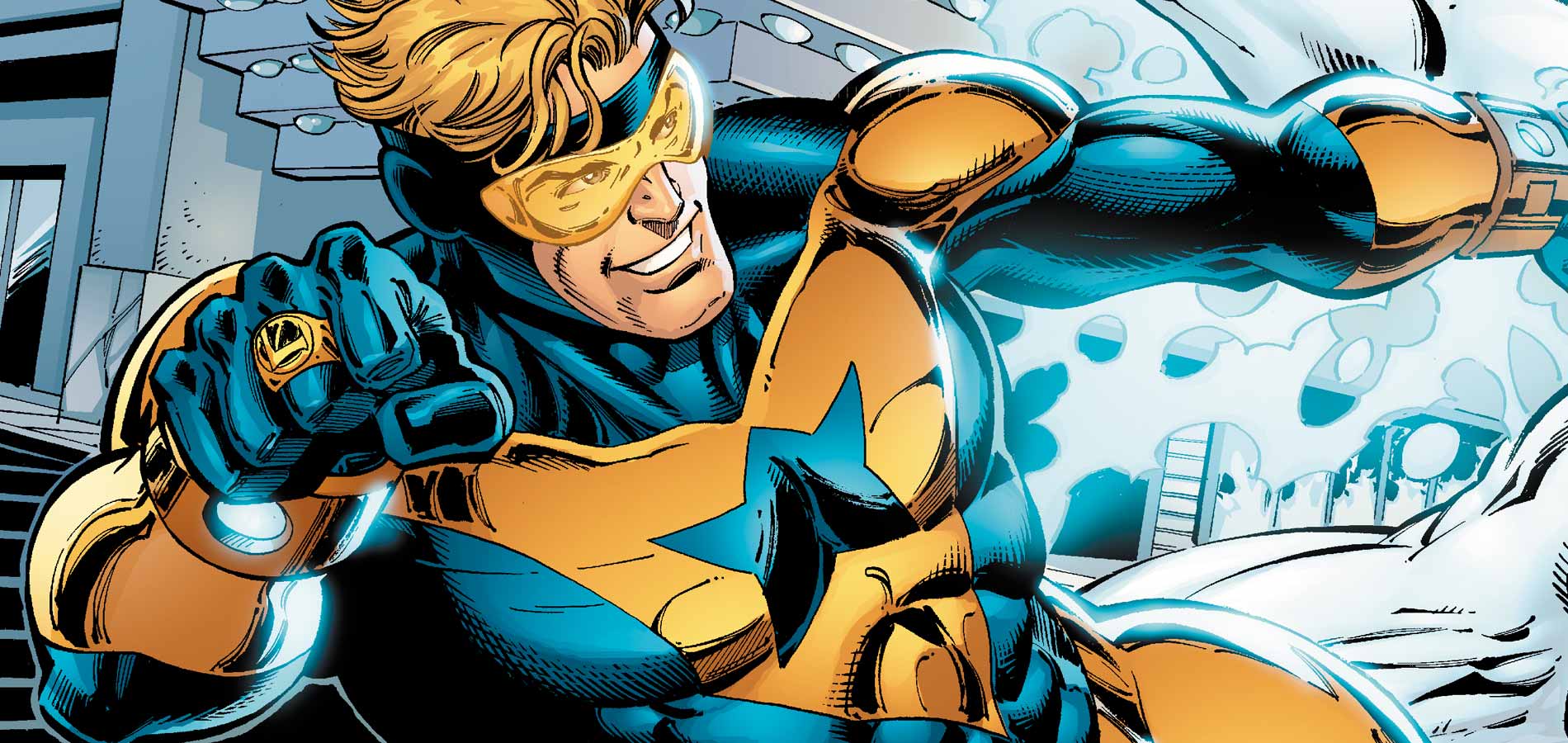 It was previously announced back in May that time travelling hero Booster Gold would be making his way to theaters courtesy of The Flash and Supergirl Showrunner, Greg Berlanti, fans naturally assumed we'd be seeing the character pop up as a part of the DCEU. But a recent comment from the man himself seems to imply that may not be the case. Read on to find out more.
In a recent interview with Vulture, Berlanti was asked about the potential film's place in the established universe, to which he explained that:
"As of right now we have no connective tissue to those worlds. It'd be a separate thing."
This will definitely come as a blow to those hoping to see the character team up with Batman or Superman.
He also revealed how the film only came about after the series he and Andrew Kreisberg were developing for SyFy 'never got off the ground'.  Kreisberg had previously submitted the script for the show in June 2013. Whether Berlanti is looking to make the film part of the universe created on the CW which consists of Arrow, The Flash, Legends of Tomorrow and the newly acquired Supergirl remains to be seen.
In the comics, Booster Gold is a time traveler from the 25th century who travels back in time and uses his advanced technology and knowledge of the past to become a superhero in his own right. This could mean that the film will take place entirely in the future, which would explain the lack of connectivity.
Hopefully we'll learn more about the project in the near future.
What do you think? Are you disappointed by this news? Who would you like to see play the role? Let us know below!
Source: Vulture