News
People Allegedly Pass Out While Watching Cannibal Movie 'Raw' At Toronto Film Festival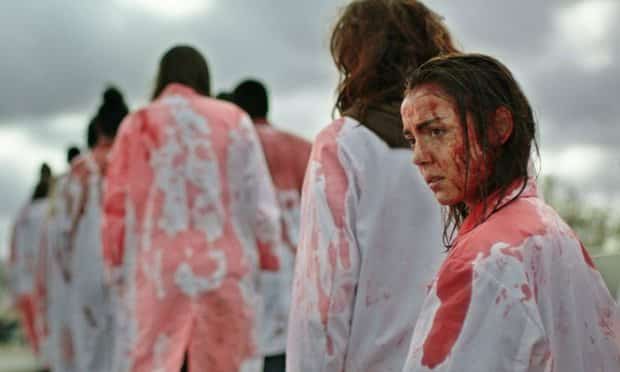 Every year there's a sleeper hit for the horror genre, and 2016 is no exception. This year we have the TIFF movie Raw – a film that's a little too extreme for some moviegoers. In fact, a screening earlier this week ended with a call to the paramedics.
THR reports that several patrons fainted from the intense levels of violence and gore portrayed in the film.
The film's marketing rep at TIFF, Ryan Werner, says that "an ambulance had to be called to the scene as the film became too much for a couple patrons." He also compared the film's responses to several reactions that 2009's Antichrist triggered.
Raw Follows a 16-year-old girl who enrolls at a veterinary college where she confronts the school's brutal hazing rituals. A strict vegetarian, she's pressured into eating a raw rabbit liver, after which she begins a slow transition into cannibalism.
The film is set to have a proper release soon, but no specific dates have been announced. Until then the film will be screened at several more festivals, and here's a clip from the film below to hold over those of you interested in seeing it.
Source: THR