Ben Affleck's BATMAN Movie Could Be Here Sooner Than Expected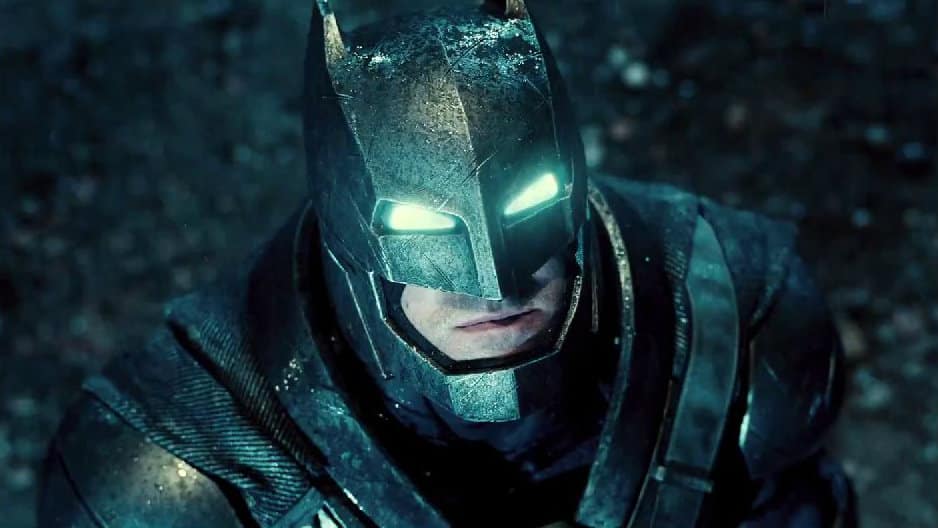 Are you excited to see Ben Affleck's solo Batman outing? You better be, because it's coming sooner than you think.
Speaking at the 25th annual Goldman Sachs Communacopia Conference, Warner Brothers CEO Jeff Bewkes talked about the future of DC Entertainment.
The reboot of Batman with Ben Affleck was a big success. He's going to be EP (executive producer) on Justice League, and that's helpful to the team. And Ben announced a Batman movie that he's going to write, direct, and star in – I think it's a year and a half out."
What? We had previously assumed that it would be late 2018 at the earliest. This must mean that production is set to start pretty soon. A script is most likely already completed, and we know casting is underway. In addition to Affleck's Batman and Jeremy Irons' Alfred, we've got J.K. Simmons as Commissioner Gordon, and Joe Manganiello as Deathstroke.
The fact that Affleck is writing and directing is certainly a plus. Say what you will about his acting skills (I personally think he gets better with every role), but both his directing and writing have Oscars, Golden Globes, BAFTAs, and SAGs to back them up. And his acting seems to improve in the films where he is also behind the camera.
All this bodes very well for the next Batman film, as well as the future of the whole DC cinematic universe. There are still a few films to come out before the dark knight hits the screen solo again: Wonder Woman next June, and Justice League in November.
Are you glad to hear the film is coming so soon? Or are you concerned that they might be rushing things? Tell us your thoughts!