Lists
Everything We Currently Know About THOR: Ragnarok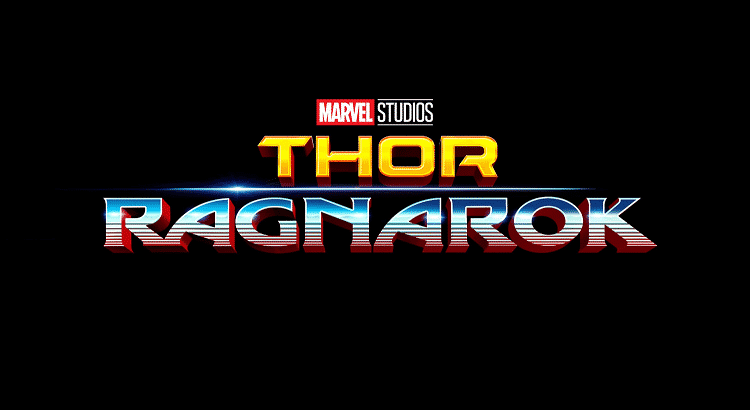 Marvel's hype-machine is now cranked right up to 'Eleventy-Stupid' in order to promote the upcoming 'Doctor Strange' movie, and with the internet fit to burst under the crushing weight of rumors/fantasies and fan speculation concerning the anticipated line-up for 'Infinity War', you could be forgiven for having forgotten all about the planned third entry in the solo 'Thor' Saga. Scheduled for a release on 27th October 2017, filming is currently well underway and Marvel Supremo Kevin Feige has teased fans that this movie will be integral in the cueing up of future series mega-blockbuster 'Infinity War', meaning audiences will be witnessing some pretty serious events and major consequences taking place for the Odinson. Which sounds exciting, right? Here's everything we know so far about the project…
The final installments of the two previous Avenger trilogies couldn't have been more different in the way they were executed and received by fans. Back in 2013, Shane Black gambled all of Tony Stark's third solo outing on that infamous Mandarin rug-pull, which unfortunately alienated the bulk of Marvel fans in the process. Black's messy closing entry to the 'Iron Man' standalone movies is in sharp contrast to this year's final 'Captain America' movie. That chose to source arguably one of Marvel's best ever storylines and elected to make the film an ensemble piece, building on the success that the Russo Brothers had found with 'Winter Soldier' by heading out into the wider MCU, rather than trying to set clear boundaries and pull away from the rest of the Avengers to focus on just one character.
'Thor: Ragnarok' promises to do neither of those things, and whatever else it may be, it certainly signals a change in direction from the previous franchise entries, and will have a distinct tone and personality of its own.
The movie will be the MCU debut for Kiwi Actor/Director Taika Waititi, who is very much coming into the project at the height of his career. Largely unknown outside his native New Zealand until last year, the 41 year old had a brief (and unfortunate) cameo back in 2011's 'Green Lantern', before hitting the big time as the lead in vampire-mockumentary 'What We Do In The Shadows', directed by a fellow Kiwi, Jermaine Clement. This year has seen Waititi direct 'Hunt For The Wilderpeople', which has been applauded by fans and critics alike, and it will be interesting to see how his characteristically light-hearted approach will convert to the MCU. It certainly seems to be bringing out the best in his cast members, as both Chris Hemsworth and Mark Ruffalo have recently filled their Twitter and Instagram feeds with onset jokes and pranks from the set, which suggests that despite the earth-shattering events taking place in the movie, the script will retain a strong comedic core. With filming taking place in a number of locations around Australia, and a cast packed with Kiwi and Aussie actors, the film will certainly be very different from anything that's come before it.
As you would expect, the bulk of the already established Asgardian characters are all assured to be in attendance, with the only verified absences being those of Natalie Portman and Stellan Skarsgard. Both Idris Elba, and The Warriors Three will be back in attendance, with Ray Stevenson recently tweeting from a Brisbane tattoo studio whilst on a break from filming. Initially it had been suggested that Jaimie Alexander may not be returning, due to scheduling issues with her TV series 'Blindspot'. And with Jane Foster finally out of the frame, fans would have perhaps found themselves hoping that the Lady Sif and Thor might finally get the chance to explore their feelings for each other. But, no. The film-makers have instead gone and created a new female lead to turn the head of our favourite Asgardian Prince.
Which brings us to the newcomers. Fresh from her star turn in 'Creed', Tessa Thompson will be playing the aforementioned love-interest, Valkyrie. A human who once dared to stand up to Odin and try to stop him from taking the soul of her dying lover, she was taken to Asgard and designated as the collector of fallen warriors on the battlefield. A skilled and fierce warrior, much in the same mould as Lady Sif herself, the character of Valkyrie is a canny addition to the roll call, and sure to be a fan favourite. It's also been announced this week that the film will see somewhat of a Jurassic Park reunion, with both Sam Neill and Jeff Goldblum appearing together. Whilst Neill's role remains a secret, Goldblum will be playing The Grandmaster. Like Thanos, Grandmaster is an immortal, shady character that has been toying with the galaxy's affairs for some time, playing off lesser beings against one another. Capable of manipulating time and space, it's unlikely he'll be a villain here, but will almost certainly have played a part in transporting The Hulk off earth and up into the depths of space, most likely for his own amusement.
But whilst we're on the subject of villainy, the MCU's most popular Bad-Boy is back in town, with Thor returning to Asgard and discovering that his scheming brother Loki has taken the throne in his absence. But this time he's not alone, with two additional and formidable enemies having been written into the script for Thor to face off against. First up, one of Australia's most successful exports is on hand in the shape of Cate Blanchett, who is playing Hela, the Asgardian goddess of death. Having spent her whole life waiting for an opportunity to remove Odin from power and seize power for herself, the film will see her finally make her move supported by a fellow antipodean, Karl Urban. The former 'Dredd' and 'Star Trek' actor will be taking a break from heroism here, to play 'Skurge The Executioner', a beefed up warrior who uses a giant battle axe to remove the heads of his enemies. Usually seen protecting another female villain, The 'Enchantress' it would appear the film is simplifying things by keeping her out of the picture, and allying him instead alongside Hela, with Urban having already revealed his shaven head and killer beard needed for the role.
One of the big questions left hanging at the end of 'Thor 2' was exactly what had Loki done to Odin, in order to facilitate his seizure of the throne? Well, photos from the set of 'Ragnarok' show Anthony Hopkins on suitably demented form, dressed as a tramp and romping around the streets of Brisbane, which is doubling here for New York for the purposes of the film. It looks very much like Loki has somehow reincarnated or cast his father down to Midgard into the body of a NY vagrant, and the film will see Thor and Loki coming down to Earth to collect Daddy, no doubt leading to Hela's power grab in their absence. Preview footage shown at this year's SDCC also apparently showed another notorious Marvel villain, Surtur the Fire Demon, which would suggest that our feisty female nemesis will be assembling some form of Rogue's Gallery of Odin's enemies for Thor and his allies to battle, leading to the inevitable destruction of the Kingdom, and the movie's Ragnarok rebirth once this great conflict has ended.
But where does Bruce Banner and the 'Planet Hulk' storyline fit into this narrative? Set photos have shown what appears to be the Quinjet we last saw him in, suggesting he has been quickly spirited away from Earth. Be that the work of the Grandmaster, or indeed Loki, Marvel have released photos of the pretty impressive gladiator armour that the Hulk will be found fighting in, and it's most likely that Thor will either have to seek out his old ally to help him reclaim the throne, or may well end up facing off against a corrupted Hulk, who represents the end of Asgard as we now know it. Certainly that's what happened in the animated 'Hulk Vs' movie, where Loki had managed to separate Bruce Banner from The Hulk, only for the mindless husk to destroy Asgard without a human mind to keep it in check.
The Hulk might also not be the only Avenger cropping up in the movie. A set photo teased Chris Hemsworth holding a handwritten note on which the address, '177A Bleeker Street' was written. Marvel fans will be more than aware that this is the home of The Sorcerer Supreme himself, Dr Steven Strange, so we can most likely expect a Benedict Cumberbatch cameo, as the Asgardians seek out help in their quest to reclaim their kingdom. And this movie could indeed signal the end of Chris Hemsworth's time playing Thor. His contract with Marvel comes to an end with the arrival of 'Infinity War', and it may well be that the arrival of Valkyrie means she is being groomed to take over his mantle as an Avenger if he falls in the battle to prevent Thanos from getting hold of the Infinity Gauntlet.
Once 'Doctor Strange' drops next month, no doubt the hype around 'Thor: Ragnarok' will kick into overdrive, with. lot of these questions being answered. And, as always, we'll furnish you with all of those answers as we get our filthy little hands on them.