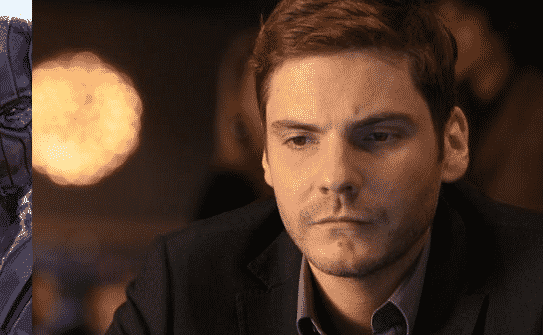 Comic fans were excited to find out that Baron Zemo was going to be the primary villain in Captain America: Civil War. He's quite diabolical in the comics, so he was sure to be a thorn in the side of the Avengers in the midst of their infighting.
However, he ended up having a very different look in the film than he did on the page, leaving some comic fans understandably disappointed. But, as it turns out, there was a valid reason for the change.
In the comics, Zemo wears black tactical gear, and a purple mask which hides his disfigured face. However, the basic premise of the film required his visage to be that of a milquetoast everyman, so he could infiltrate and plot without being noticed. That probably would have been rather difficult with an eggplant for a head.
But, it has now been revealed, his traditional comic look *was* considered by the filmmakers, before the finer points of the plot were nailed down. In fact, the film's concept artist, Andy Park, has revealed via Twitter that he did create a page-accurate design for Zemo. He shared this image on his page, with the caption:
I painted this Baron Zemo for #CaptainAmericaCivilWar At the end of the day his traditional comic book look didn't make sense for the story pic.twitter.com/9XLyAxi3A7

— Andy Park (@andyparkart) October 12, 2016
Now that you've seen this awesome concept art, do you wish the Russos had been able to find a way to make it work? Or are you happy with the way Zemo turned out on film? Tell us your thoughts in the comments!
Source: Andy Park