Lists
What To Stream This Weekend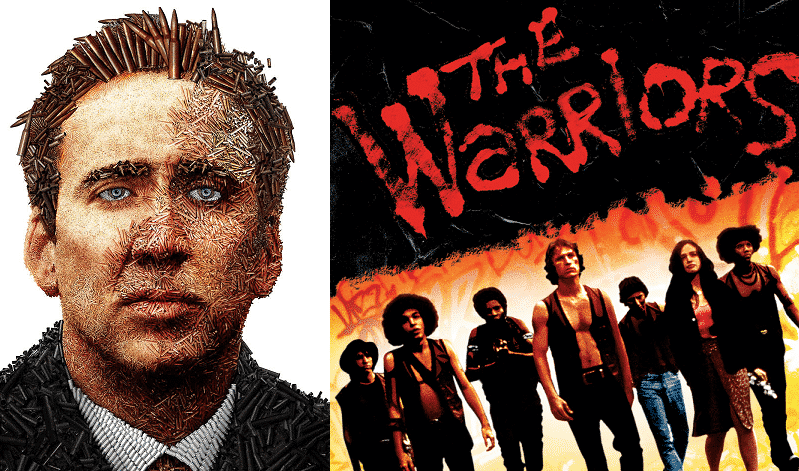 Looking for something to stream this weekend? As usual, we have you covered with a bunch of different picks from a few different genres – including a very underrated Nicolas Cage film and a cult classic.
Check them out below and be sure to let us know what you'll be watching!
Creep (2015)

Horror
Yes, it is yet another found footage movie; however, it's without a doubt one of the better ones of the genre. A genuinely chilling tale that focuses on two characters who form an odd, yet interesting relationship throughout its entirety.Globally released by Netflix on July 14th 2015, with a 93% rating on Rotten Tomatoes, Creep is an impressive directorial debut by Patrick Brice who clearly understands the horror genre.
With the combination of a naturalistic script and believable performances, he is able to put the viewer in the awkward and slightly intrusive position of watching this 'homemade' video. Admittedly, there is the odd jump scare here and there; albeit, with its tongue firmly in its cheek. Though, it's within the character interactions where Creep really excels in providing the skin crawling terror.
Creep is currently streaming on Netflix and available to rent/purchase on various platforms.
Recommended by Jonathan Edwards
Sicario (2015)

Drama
Firstly, let me start out by admitting that whatever I write about this movie, I will fail to do it justice. Simply put, it's the most well conceived and well executed movie in recent times, and that's despite a whole hell of a lot of competition. It's got it all, a compelling script, performances worthy of Oscar nomination, and so much tension you'll have to invest in some new soft furnishings, because of the damage you'll have done to your existing ones after gripping them so tightly during this movie.
The word 'Sicario' translates into 'hitman', but even that doesn't adequately describe the set-up for the movie. To try and summarize, Federal Agent Emily Blunt runs a drug raid in a sleepy border town, only to end up in the middle of a waking nightmare. The raid brings her to the attention of shady govt operator Josh Brolin, who is working alongside even shadier ex-cartel member Benicio Del Toro. The three then head up a task force to bring the fight back to the cartels.
If that all sounds a bit 'AMERICA, FUCK YEAH!', then you couldn't be more off the mark. The film paints a horrible, irredeemable vision of the war on drugs, where there are no winners, just degrees of loser. Blunt gives arguably the performance of her career (and again, that's with a hell of a lot of competition), but yet still manages to be edged into the background by Del Toro, whose character has some very human reasons for wanting payback, and totally steals the show in the final act. As the US agents hit the cartel, the cartel hit back harder, resulting in a number of brutal fight sequences that are sure to make you wince in pain. If you stream anything this week, make sure it's this. You will thank me.
Sicario is currently streaming on Amazon Instant, Hulu, Epix and available to rent/purchase on various platforms.
Recommended by Simon Andrews
Penny Dreadful (2014 – 2016)

Horror
The modern-day equivalent for the TV Industry of the Holy Grail, is to try and create an entirely new concept that can stand shoulder to shoulder with Game Of Thrones, and I'd argue that in this three season run, that's exactly what viewers were given. It's a dirty, seedy and ultimately hopeless snapshot of the world at the dawn of the last century, which is crammed full of famous characters from the classic horror greats. Audiences are treated to rather of lot of inhabitants of Victorian London being terrorised in a variety of gruesome ways, whilst said literary monsters and men interact with one another, and try and find their own paths in life. Whilst killing people….
Much as with Thrones, the opening episodes show their hand from the off. Something nasty is stalking the streets of London, and nobody is safe, particularly women and helpless small children. At the same time, without the gift of television, all most people do to pass the time is fornicate, so the screen is filled with equal amounts of gore and naked flesh in similar measure. At the core of this ever-expanding narrative is Eva Green, as Mina Harker, though not the one you'd recognize from the novel. You see, Mina is a witch, and yet to meet Dracula, though she's still had a pretty shit life up until this point. She's joined by Josh Hartnett's gunslinging cowboy, and Timothy Dalton's painfully English Lord, as they go about atoning for their own personal sins, whilst trying to keep the supernatural community in check.
The show has an uncanny knack of laying the basis and clues for forthcoming shocks, but not in an obvious way. The big reveal at the end of Season 1, for example, concerns Hartnett's true identity, which when it drops will leave you slapping your forehead in frustration at not having previously put two and two together. The team encounter Frankenstein (and his monster), Dr Jekyll, Dracula and a whole host of other ghosts, witches and monsters until things get rather bluntly wrapped up at the end of season 3. It's not overly taxing, but is very rewarding, so give it a go. At the very least, Penny Dreadful will nicely tide you over until the next season of Thrones.
Penny Dreadful is currently streaming on Netflix and Showtime and available for purchase on various platforms.
Recommended by Simon Andrews
The Warriors (1979)

Action
A gang from Coney Island, the Warriors, find themselves stuck in enemy territory with no weapons and no easy way home when they are framed for the murder of the charismatic leader of the biggest gang in New York City.
Dammit, I love this movie. Seriously, it's a camp, B-grade, over the top example of what you can do with a low budget, super enthusiastic (at times violently so) extras, and a dream. It is a surprising work of cinematography, using excellent fight choreography and some smooth ass transitions to glide through the story, complete with tight music choices and acting that is not too terrible.
It's easy to get sucked into the glamour of the world of The Warriors – the costumes, the dialogue, and the setting are straight out of some post-apocalyptic, fantasy grunge set, instead of late night NYC in the late 70's.
You know, I'll just shut up and let you come out to play with this one.
….I really had to stretch for that one, I will admit.
The Warriors is currently streaming on Netflix, Amazon Instant, Epix and is available for purchase on various platforms.
Recommended by Sylvia Maixner
Lord of War (2005)

Drama
This underrated Nicolas Cage movie finds the actor in top form as the world's most powerful arms dealer who tries to live with all of the hatred and moral dilemmas that come with such a title. Don't expect any of the crazy Cage freakouts that you've seen on YouTube in Lord of War, but do expect tense drama, powerful acting, dark humor, surprisingly quotable dialogue, and one of the best interrogation scenes in movie history.
Besides Cage, Jared Leto and Ethan Hawke are also excellent in their roles as Cage's brother and an aggressive Interpol agent who wants to see Cage behind bars.
Lord of War is available to rent/purchase on various different platforms.
Recommended by Steven Potgeter