AT&T In Serious Talks To Buy Warner Bros. and DC Parent Time Warner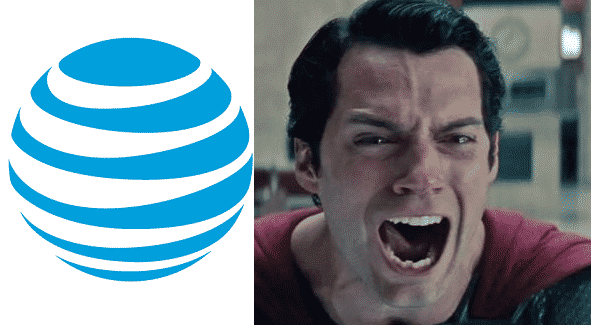 It was reported on Thursday by Bloomberg that AT&T was in advance discussions to buy Warner Bros. and DC Parent Time Warner and now, those discussions have apparently accelerated – to the point where AT&T is pushing for a deal to be done by Monday night.
For those of you who follow this kind of stuff, you probably already know that AT&T bought DirecTV last year for $50 billion dollars.
A deal like this would give AT&T a huge advantage in the Entertainment industry, as they would control DC Entertainment, Warner Bros. film and television, Hanna Barbera, CNN, HBO and Cartoon Network. Time Warner also jointly owns The CW.
Per the report:
Apple is unlikely to bid for Time Warner, according to a person with knowledge of the matter. Apple's services and content chief Eddy Cue brought up the idea of a possible deal with Time Warner's corporate strategy head Olaf Olafsson late last year and said in a podium discussion on Thursday that he was a huge fan of the company's Home Box Office.
Google didn't immediately respond to a request for comment. AT&T and Time Warner declined to comment.
20th Century FOX has no plans to bid.
News of the deal made Time Warner shares surge over 8 percent today – which broke a 15 year high. AT&T shares fell 3 percent.