Ryan Reynolds Deletes Sarcastic Tweet Asking For Fan Input On Deadpool 2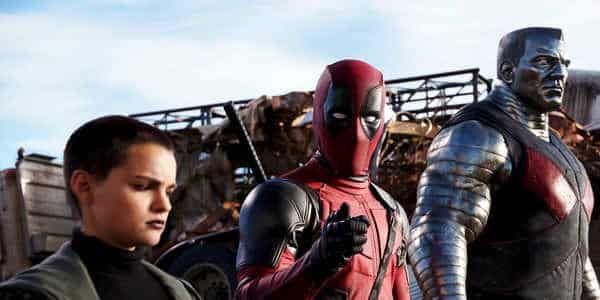 We told you earlier today that director Tim Miller has officially walked away from the sequel to the superhero smash Deadpool.
Reportedly, the problem was friction with star Ryan Reynolds, over differences of opinion on who should play the massive time-traveling mutant Cable. Miller wanted Friday Night Lights star Kyle Chandler, while Reynolds (rightly) argued that, while talented, Chandler is completely wrong for the part.
And now, it seems that this wasn't the only point of contention between the two. This morning, before news of Miller's departure broke, Ryan Reynolds (the king of all smartasses) posted a sarcastic Tweet.
It said:
"I need your input on where we should set the climactic sequence for the next Deadpool film. The options? A) a bridge, or B) a bridge."
I'm sure we all remember that one of the first film's funniest and most action-packed scenes took place on a bridge.
So, what does it mean? Is he taking a stab at Miller's lack of original ideas? Or was he simply inflexible, and acted as if his way was the only choice? At the moment, we can only guess. But it's safe to say that if the director and actor were ever friends, that's most likely in the past now.
Directors are usually a film's head honcho. They're in charge of pretty much every major aspect of production. So the fact that Fox sided with Reynolds instead of Miller tells us just how much confidence the studio has in their franchise star. Now, we just have to keep our fingers crossed that he'll make the right choice for Cable.
What do you think of this shakeup, and the impact it may have on Deadpool 2? Tell us your thoughts!